Since we're talking about back to school trends, I'd be remiss if I didn't share some of the hottest styles in kids' clothes. A few weeks ago, we were invited to a special blogger preview of Five Star Apparel's fall line hosted by my friend, Brianne of Stroller in the City.
 In specific, I had the chance to check out just a few of Five Star's brands up close including, True Religion.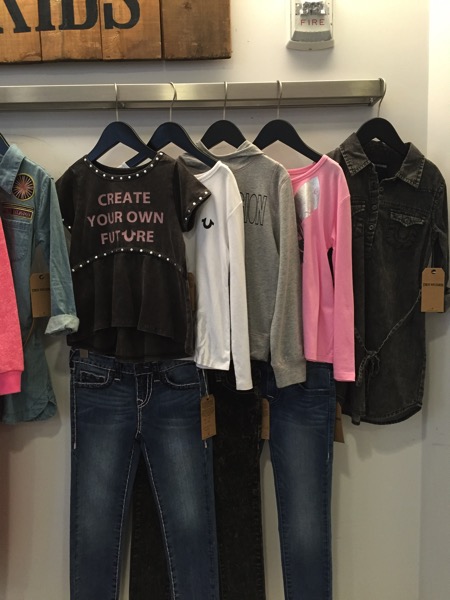 True Religion, known for their denim, has a strong boys' line that features classic, yet modern pieces with an edge. They have a corduroy that's lightweight and has a soft, velvety feel. These corduroy are so soft and stylish, the first thought that came to mind was: this lightweight corduroy would be ideal for kids who may not typically wear jeans because of the feel. The soft textured corduroy from True Religion is a great alternative to denim.
True Religion's iconic horseshoe logo and signature stitching are among many of the details that make this brand stand out. Other core elements from their Fall line include: French Terry, Jogger in Indigo, camo and branded tees. One of my personal favorites was the letterman's jack, which underscores the classic meets modern aesthetic of True Religion.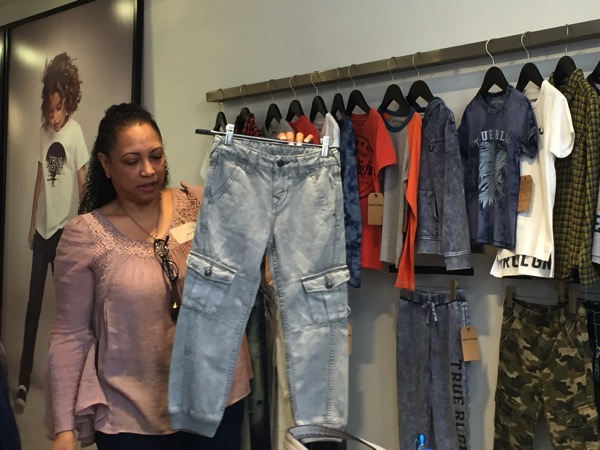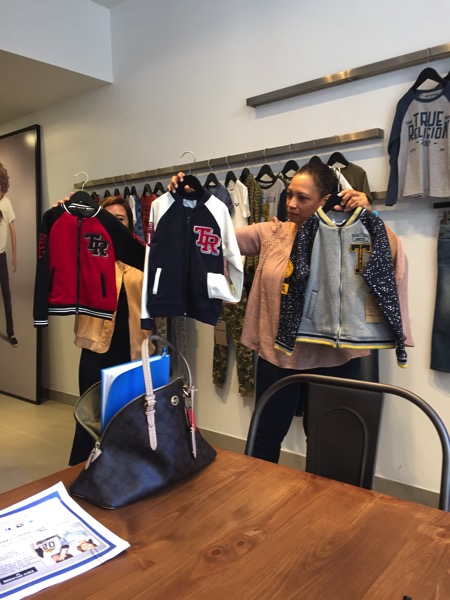 We were sent samples to try out. Upon first impression, it's clear why True Religion is popular. From the detailing to the textures, True Religion is comfortable and stylish without too much edge. We embrace modern classic with everything we wear, so this brand suits us perfectly.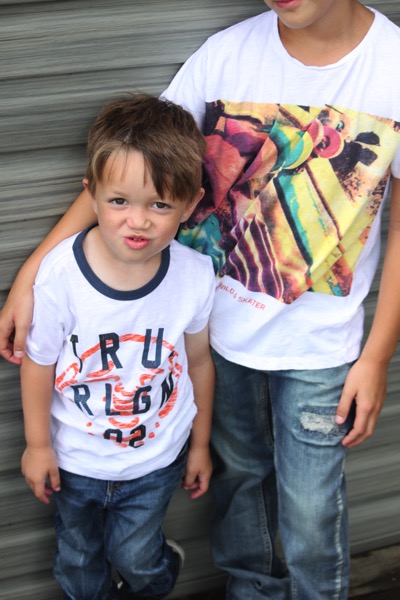 The Geno Single End and True Buddha Tee were a match for my spunky preschooler: cool, but fun. True Religion's strengths are the stitching and signature pockets. The tee is soft, yet durable, with just enough branding to stay stylish and true to his rough and tumble character.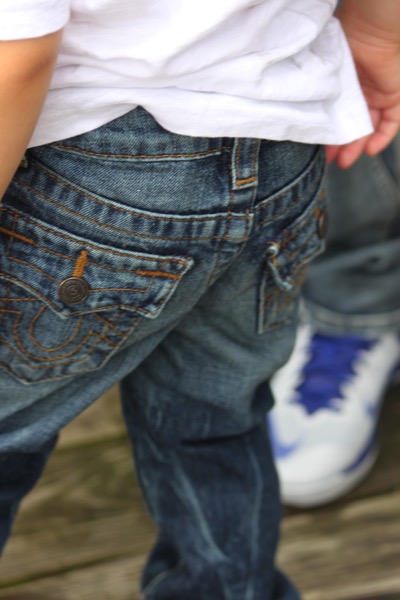 Full disclosure: I was provided with samples to facilitate this review. As always, opinions on NKT are my own.