With photography by Jane Goodrich and written by Bob Raczka, New York is My Playground is a new book with a collection of fun and artistic portraits of kids enjoying the beauty of NYC.  As an NYC/NJ transplant, this book celebrates everything that I've ever hoped for my kids. The city's beloved structures, everyday motions of life, landmarks and art installations are the perfect backdrop for a storied childhood for those who live in and around NYC.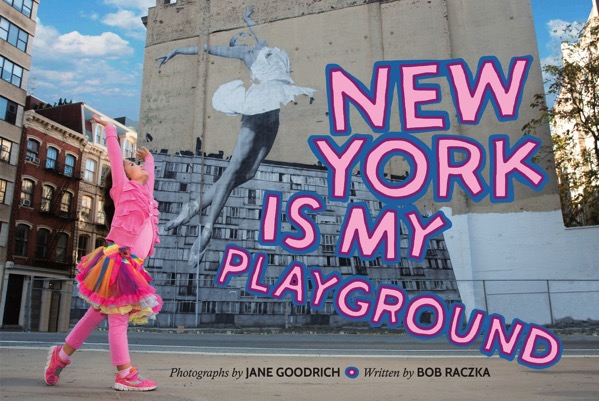 The photos are compelling, the text is relatable and the story is timeless. New York is My Playground embraces the innocence of children and the simplicity of the juggernaut that is NYC. The 32-page hardcover book is geared to the 3-7 age range, but would be a perfect addition to any family's library.
As a blogger, I've had the unique opportunity to meet and work with some of the most artistic and creative minds in the business. Jane Goodrich, an accomplished photographer based in Larchmont, NY, has a penchant for storytelling. Her playful spirit and candor resonates with kids; we have gorgeous portraits of our kids as proof.
One fall afternoon in 2013, Jane asked us to meet her at Central Park for a shoot. We took some fun photos near the Conservatory Water. This was actually a rescheduled meeting because Littles had a seizure and was hospitalized the day before we were supposed to meet. All's well that ends well.
Littles was about 20 months old at the time, and because of his medical issues and requisite delays, he couldn't walk yet, so I remember Big Brother having to help lug him into various positions. At one point, I thought Littles was going to fall into the pond, but thankfully, we averted any impromptu swims. You can see Bigs trying to hold him back below. 

We followed Jane's lead and took more photos at the Alice in Wonderland sculpture and even threw some leaves around.
Just as we were finishing up, though, we passed the iconic Hans Christian Andersen sculpture and Jane asked J to hop on and take a nap. It was spontaneous and silly, something that J can tackle well. The final pose yielded the photo in New York is my Playground, which captured a smirking 6 year old J, who is play-sleeping on the Hans Christian Andersen sculpture in Central Park.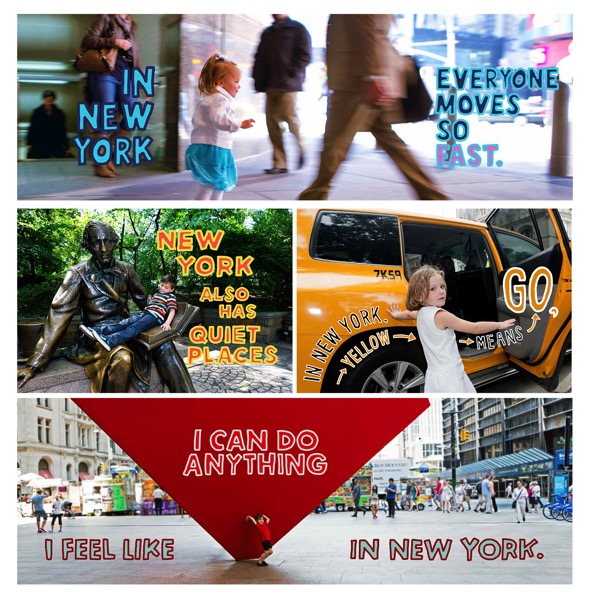 ::
Family Portraits with Jane Goodrich
The first time we met Jane 3 years ago, she photographed our family at our family's favorite local backdrop, our lake. 2013 was in the thick of our family's turbulent times. In fact, Littles had a 2-hour EEG the morning before we had our photoshoot. I think Josh was having some questionable behavior relating to his meds, so our dr. called for an immediate EEG. Looking back, you'd never guess that hours before the photos were taken that my baby had 20-something electrodes glued to his scalp.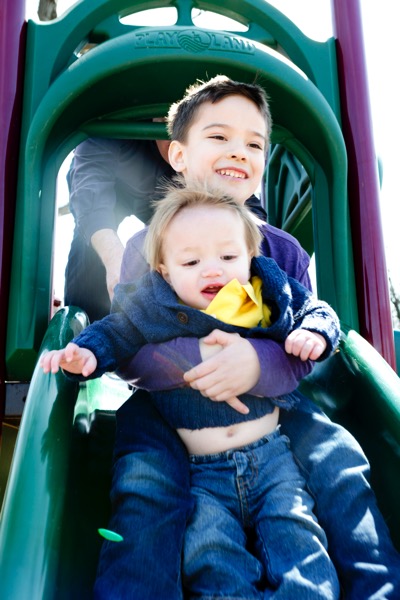 You'd never know that my older boy was starting to develop anxious behavior relating to his brother's condition. And you most certainly couldn't tell that our world was unraveling in real life. The absolute best family photographers can see beyond the surface and capture the essence and underlying beauty.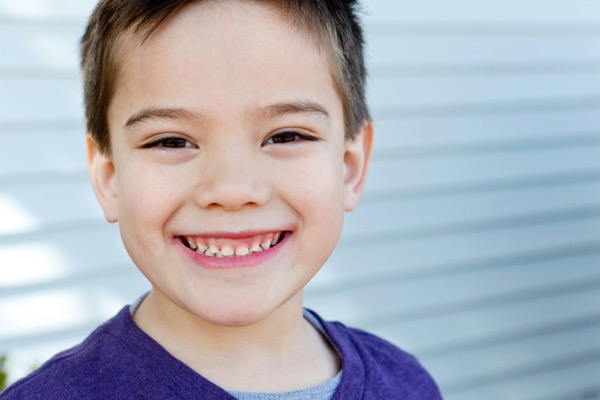 Time and again, Jane has been able to capture Biggie's charm and effervescence. She's been able to frame Little's bold and mischevious side and the juxtaposition of personalities of our whole family. As a writer who's often behind the camera, I treasure all of my family's photos, especially the rare ones where I'm included.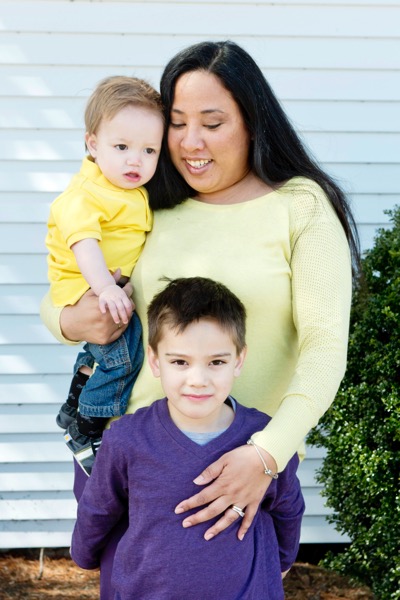 If you're looking for a talented family photographer who has a gift for capturing the essence of kids, be sure to reach out to check out Jane Goodrich Photography.
::
I know books see many proofs before the final copy, so it was a honor that J was included in this fun book. New York is My Playground ($14.95) is on bookshelves now, and it's something we'll cherish for a very long time!  Congrats, Jane!