Happy Chinese New Year, friends. And for those who celebrate, Gun Hay Fat Choy!
The Chinese New Year, as many of you know, is a time for reflection and celebration for a year of hard work. 2016 is the Year of the Monkey, and according to China Highlights, 
Characteristics of those born in the year of the "fire monkey" include being "ambitious and adventurous, but irritable."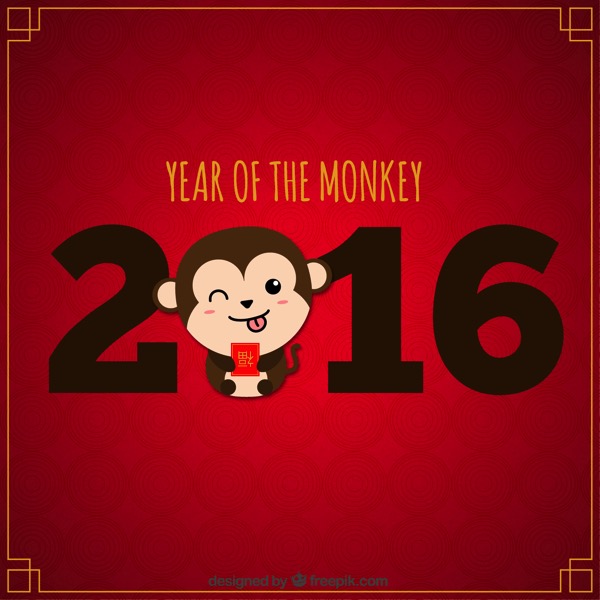 Since we're all about cooking with the kids, I developed a recipe that's friendly for bigger kids. With the Super Bowl this past weekend, I combined wontons and an American favorite, Buffalo Chicken. By combining these flavors with cheese, we came up with an appetizer that's great for parties and gatherings. Wonton is a flour product made by stuffing and then steaming, boiling or frying.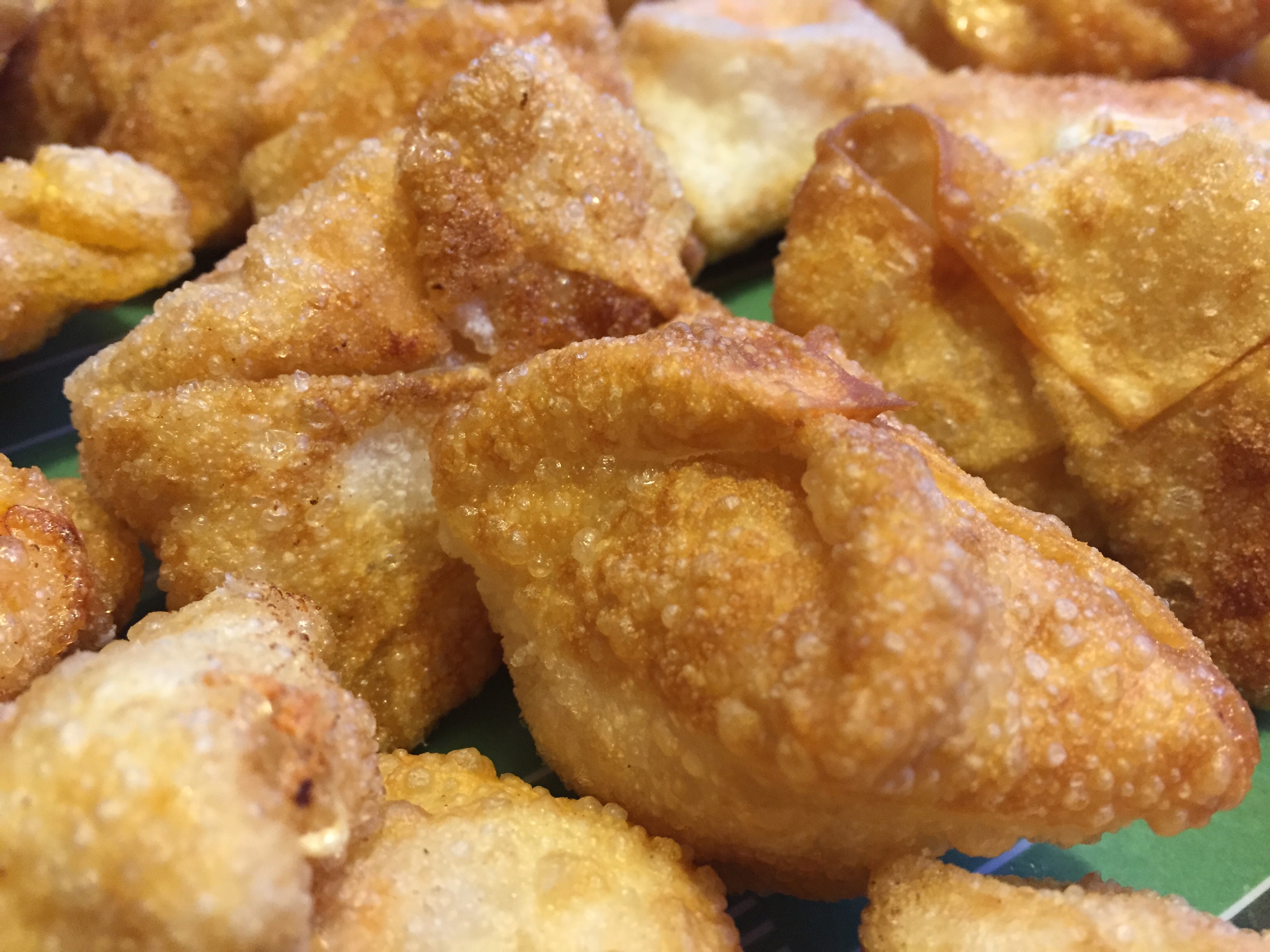 According to Kaleidoscope.China: 
Wonton has a long history. There existed numerous wonton restaurants in cities in the Tang and Song Dynasties. Wonton was featured by clear soup and delicate stuffing at that time. Its fineness was ever appraised by poets and was hard to achieve by common people. In ancient times, it was a custom in some regions to eat wonton on the midwinter day



Buffalo Chicken Wontons
Ingredients
2-3 chicken breasts
half of a bottle of hot sauce such as Frank's or your favorite wing sauce 
half of a packet of powdered ranch dressing mix
1 cup of fresh mozzarella, diced
2 egg whites
1 pack of wonton wrappers
First, cook 2-3 chicken breasts in your favorite buffalo sauce. I threw 3 chicken breasts in the slow cooker on high for 4 hours.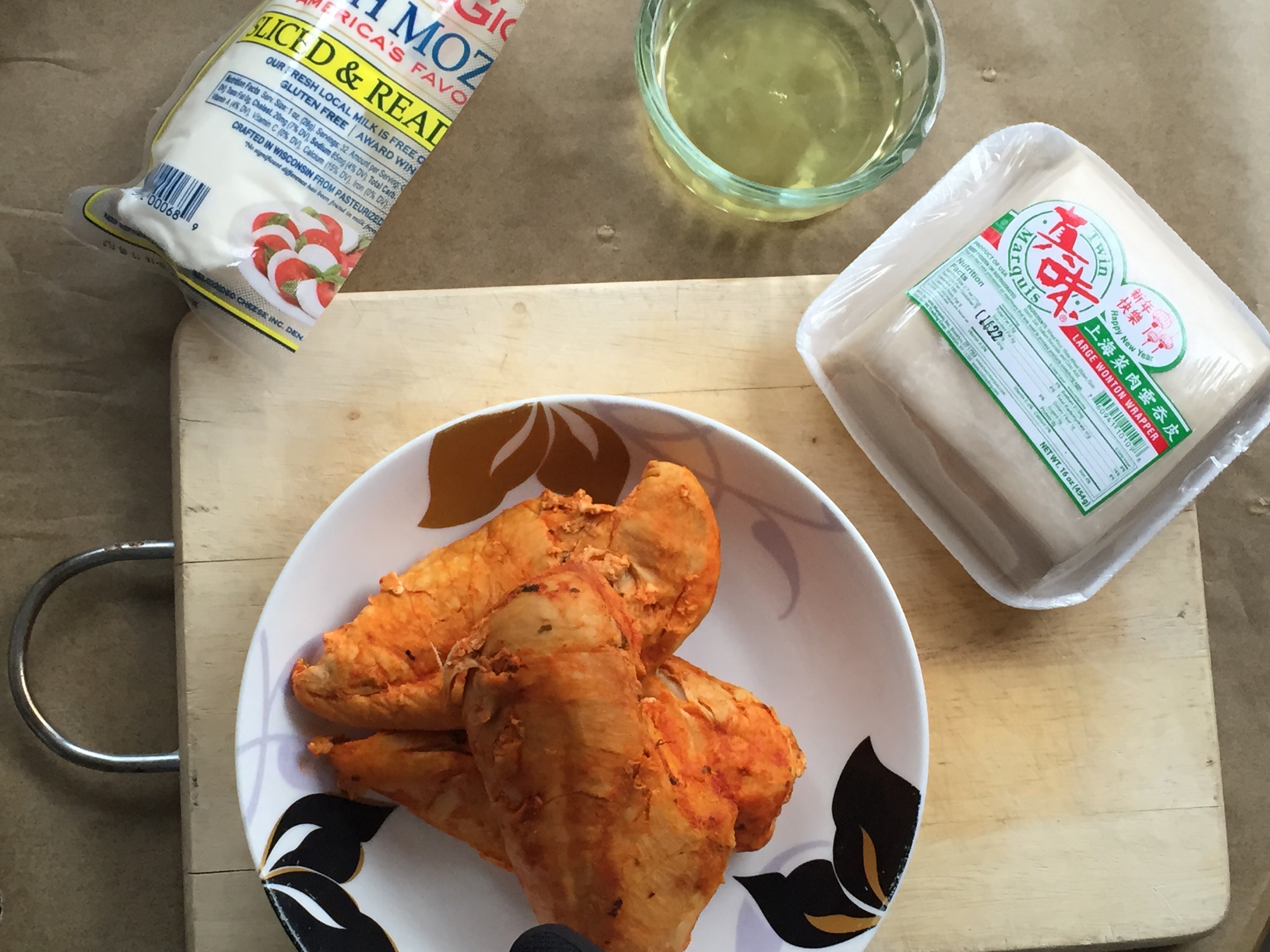 I added half a bottle of hot sauce and half a packet of ranch dressing mix.
Once it's done cooking, dice the chicken. It will most likely shred easily, but you'll need shorter pieces for wrapping into the wonton. Add any excess buffalo sauce to the chicken mix.
Next, dice fresh mozzerella into smaller squares. Again, you'll need them small enough to stuff them into the wonton. Scramble 2 eggwhites to use as your wonton seal. Place a teaspoon of buffalo chicken mix into the center of a wonton wrapper. Place several pieces of cheese into the mix.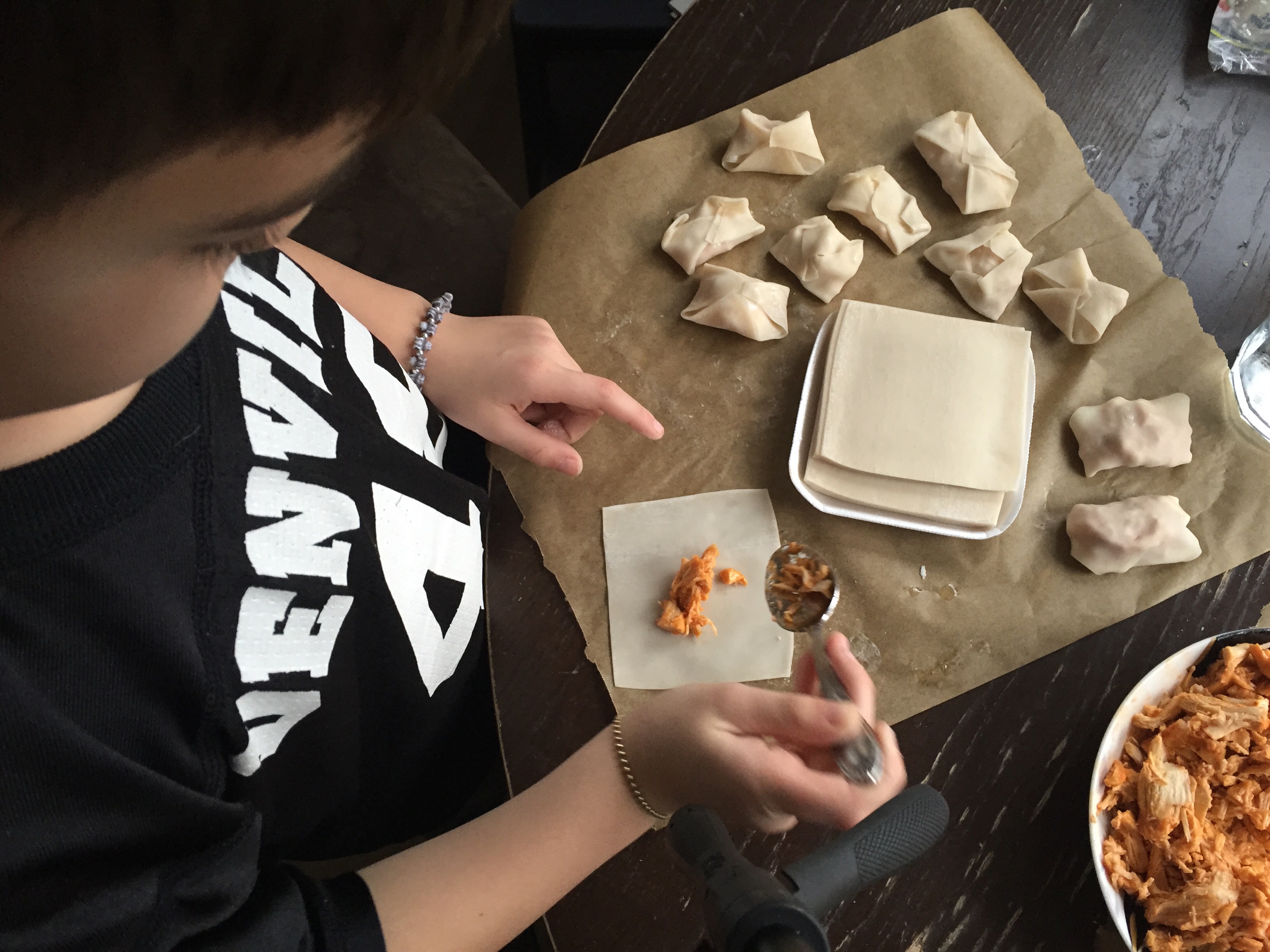 Brush egg white onto the perimeter of the wrapper.
Fold the wrapper over to make a triangle. Seal the wonton by firmly pressing sides. These are pretty easy to form—so easy that the kids can get in on the fun!
I folded the points over into the center to create a smaller pillow shape. Secure points with a dab of egg whites.
Fry prepared wontons in high oil for 3 to 4 minutes. Wontons will bubble and float to the top when they're ready to be flipped. Fry until golden brown.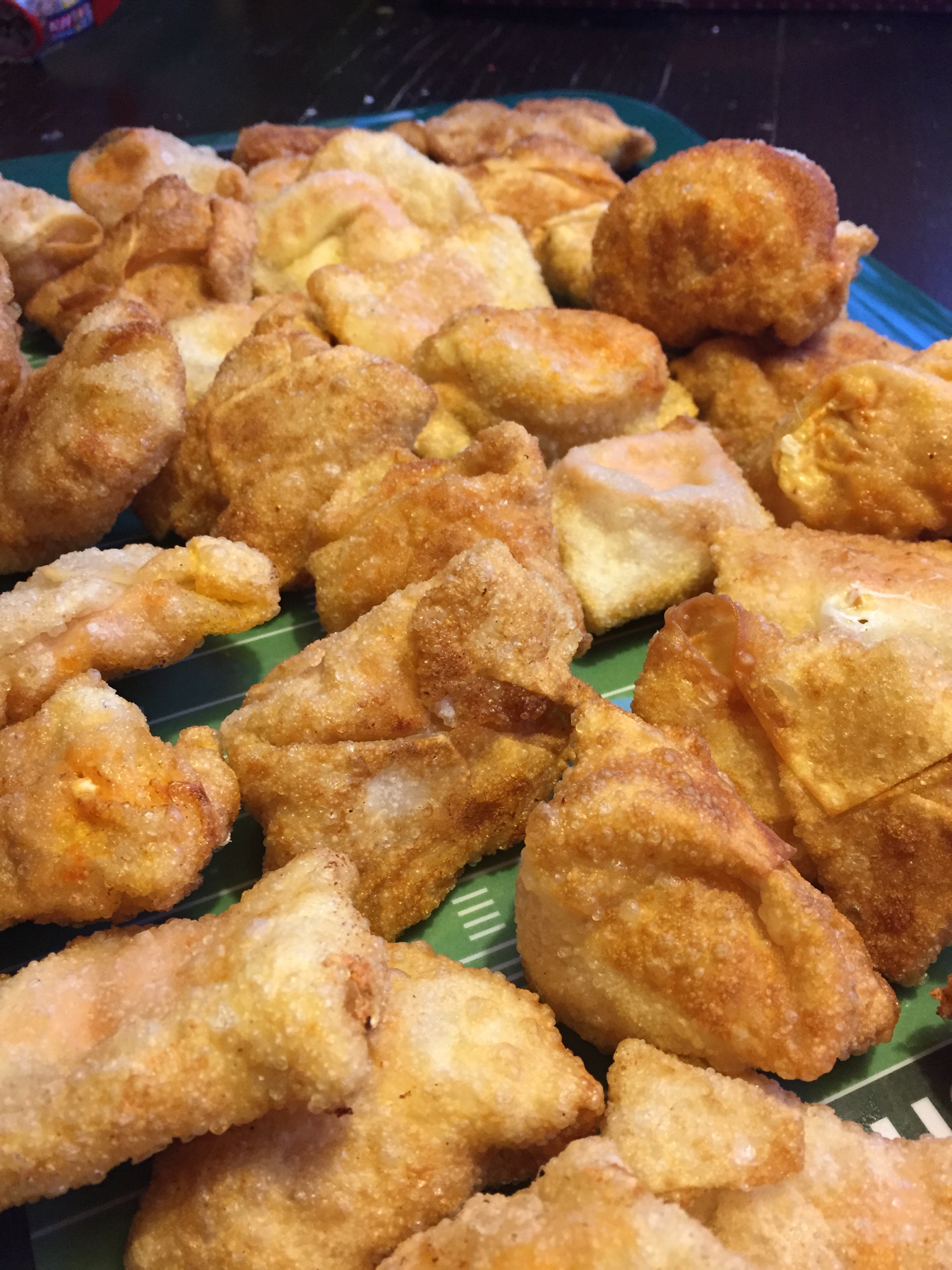 Serve hot with ranch or Bleu Cheese!
The taste of the buffalo sauce is pretty subtle and not too spicy, so they were pretty enjoyable for my spice-afraid kids. If your family loves Buffalo Chicken like we do, this twist on wontons is a must-try!
Check out our video to see how easy Buffalo Chicken Wontons are to make: