It's been a yearly tradition to kick off my holiday season with my friends at Momtrends their Annual Holiday Soiree. This year, they celebrated their 5th annual event!
Nicole Feliciano, the trend-spotting and style savvy founder of Momtrends, has a true knack for gathering the most influential voices in the Tri-State and beyond. Every event is filled with fabulous brands and amazing products, and this year's Soiree was no exception.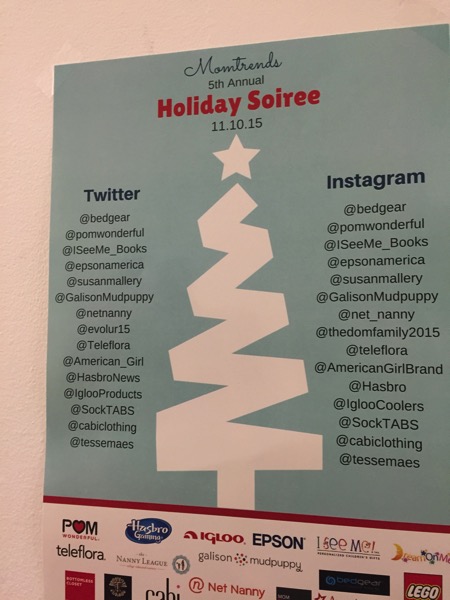 Momtrends' Holiday Soiree featured a myriad of brands who help make the season brighter, ranging from Cabi to Pom Wonderful.
Epson showcased their Ecotank printer that boasts high quality prints and photos, and an impressive printing capacity. Apparently, with this printer, you don't have to change the tanks for 2 years! My blogger pals and I had a blast posing in the backdrop and we even took some Epson prints home!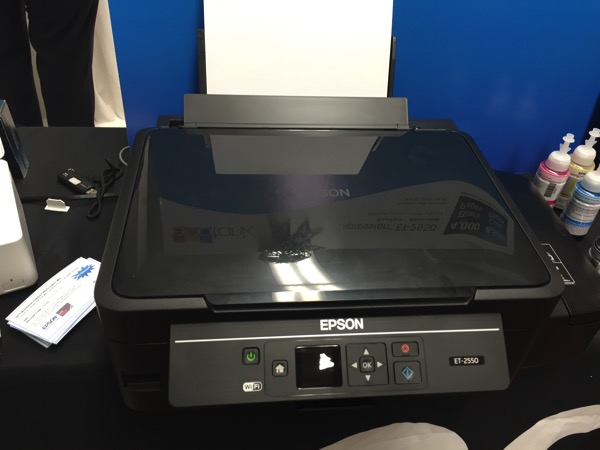 The Cabi fashion show was a highlight of the night. It was so lovely to see Cabi's functional styles on real women, including my friend, Divina of DancingHotDogs.com. The cape and tailored skirt makes for a polished look for the holidays!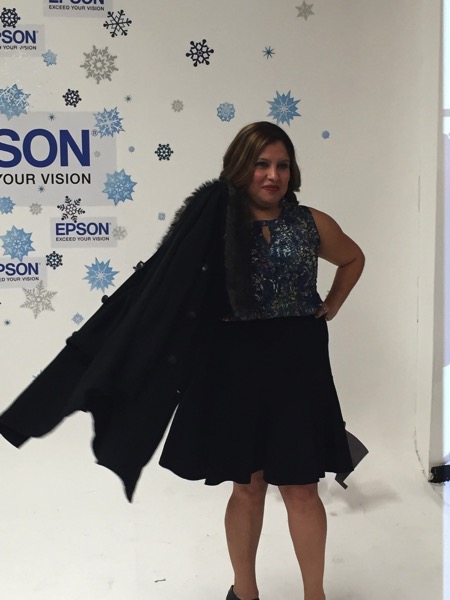 Telaflora once again showcased their beautiful flowers, which would be perfect as centerpieces or hostess gifts. Among the beautiful red and white arrangements, I really loved the Peanuts collection!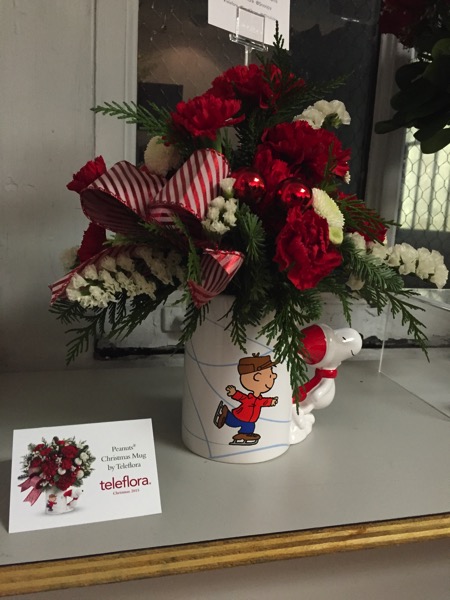 While hanging out with friends, we noshed on the various snacks dipped in Tessemae's sauces and sipped on Pom-tinis. The all natural sauces from Tessemae's has quite the back story. Some brothers began bottling the salad dressing upon realizing the true demand of their mom's delicious recipes. Many years later, these dressings are available at Whole Foods, among other retailers.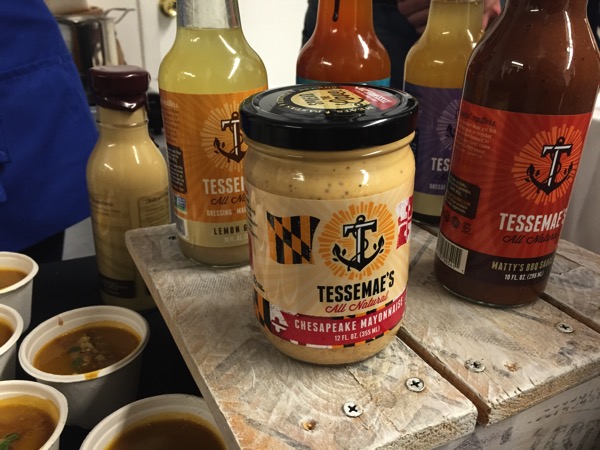 With pomegranates in season right now, it was great to taste various cocktails with this delicious fruit. After learning how to open this delicious fruit, I'm excited to include it in more recipes and snacks!
What are delicious beverages without containers to serve and transport them? I loved learning all about Igloo's latest products, including that very cool party tub! As a major sports family, we use those Igloo coolers and containers incessantly!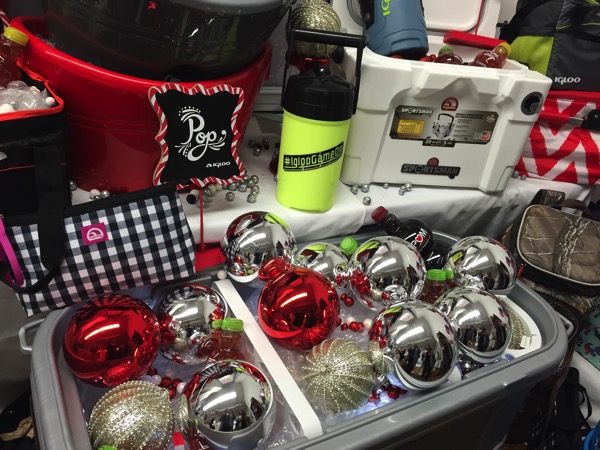 On to the baby and kid stuff:
I always love seeing my friends from Hasbro showcases their awesome toys. Hasbro was in the house and had their classic games to highlight. They have so many fun toys and games this holiday season, but it's the classics that make family time so fun.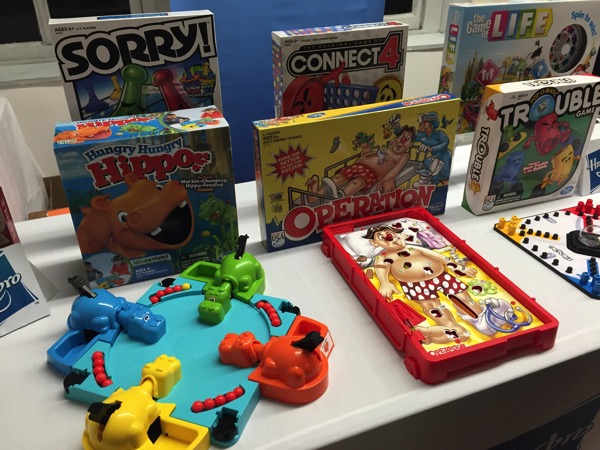 I loved learning all about Bedgear and their very cool textile technology. This company makes waterproof crib sheets, wicking pillowcases, among other cool products. They were super cozy and perfect for napping after Turkey dinner.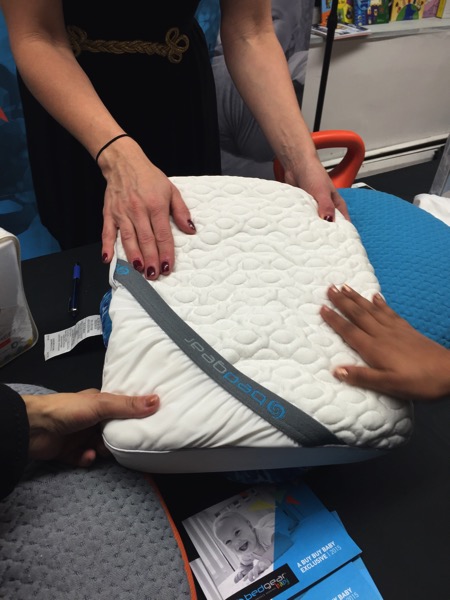 Perhaps one of my favorites of the night was Mudpuppy! As a kid product enthusiast, I loved the aesthetic and range of innovative books, games and other stationery product from Mudpuppy.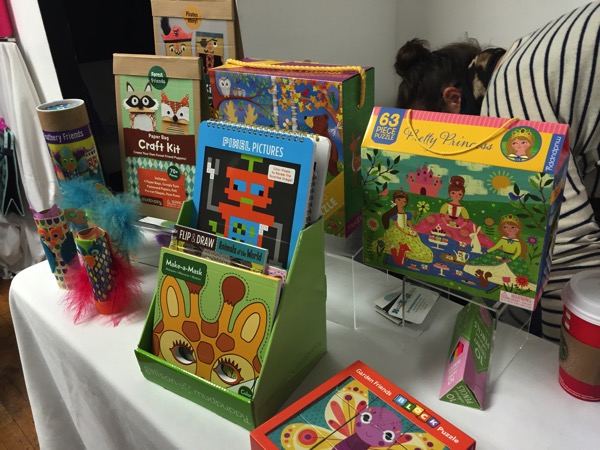 From the cool chalk board posters to the magnetic puzzle kits, I am totally smitten with this fabulous brand. And as luck would have it, I won a very generous prize kit from Mudpuppy as part of the evening's raffle. Though I'm unlucky in so many other aspects, somehow, my luck balances out whenever I attend Momtrends' events. So, thank you to the Momtrends team and to Mudpuppy for this awesome prize kit! After sharing a separate review on the products, I will be making a donation to the children's hospital for kids to enjoy while receiving treatment.
Thank you, as always, to the Momtrends team for including me in such a lovely event. It's always an honor to be included with so many smart and savvy women! Be on the lookout for more thorough reviews of more products spotted at the Holiday Soiree!