When it comes to fun new toys, we're always game to check them out. Educational Insights sent us a few toys a few weeks ago and we've been having fun with them.
Hot Dots Tots

I was first introduced to Hot Dots Tots at Toy Fair a few years ago and I was immediately smitten. These interactive books come in a variety of themes and are ideal for early and beginner readers.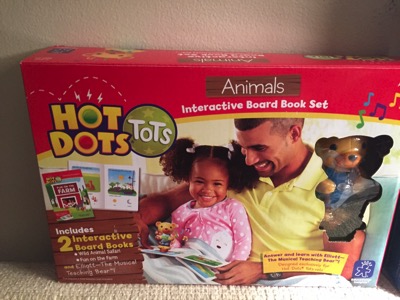 We received the Animals version of Hot Dots Tots, which was suited my toddler perfectly. Elliott, The Musical Teaching Bear, makes these fun book engaging and fun to navigate. The reading tool, Elliott, is powered by 2 AAA batteries, which are inserted in the head and secured with a plate that is screwed in.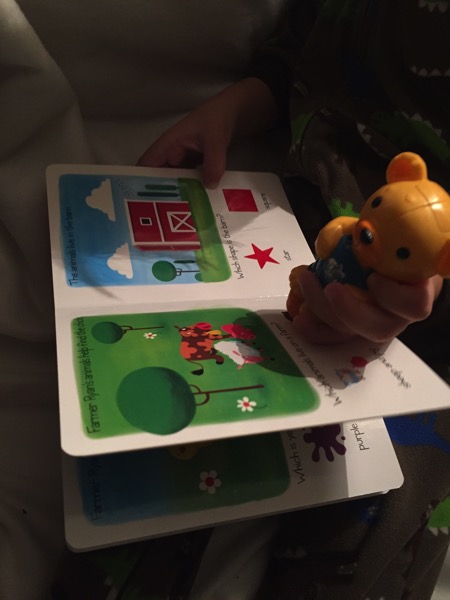 I liked how the book asks questions and encourages problem-solving and reinforces healthy reading habits for young and eager readers.  My 3 year old loves reading conventional books, so was very intrigued when using Elliot with his Hot Dots Tots books. We can't wait to get more books to build our library.
As Shark Week and Sharknado fanatics, we were thrilled to have a chance to play with Crowded Waters.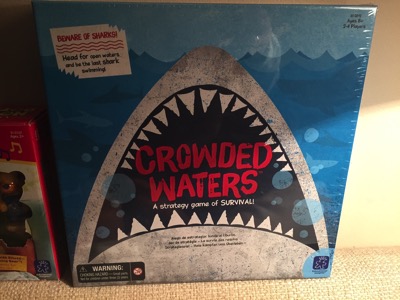 This strategy game is ideal for older kids who are able to insert logic and strategy into gameplay. The board game has a board that mimics the sea with spaces to insert game pieces. Players get to choose their color and then go on to strategize their path to stay afloat in the game.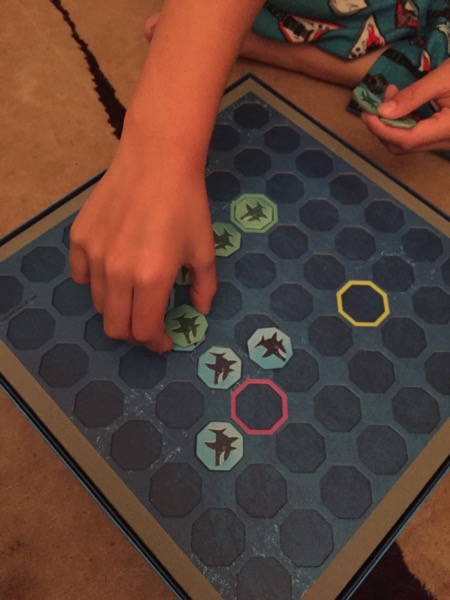 Admittedly, this game was hard to understand at first, but once we re-read the instructions, we caught on. I like that this game makes kids think, but isn't an intensive game where kids may lose interest. This is definitely a new mainstay for game night!
Full disclosure: I received the games to facilitate this review. As always, all opinions on NKT are mine.