If they're on the iPad or my phone, at any given moment one of my kids is probably playing a Toca Boca app. Like so many others, we are obsessed with these fun and interactive apps.  This is one of Little's latest creations from just yesterday!  I love finding crazy hair dos or concoctions in my photo stream!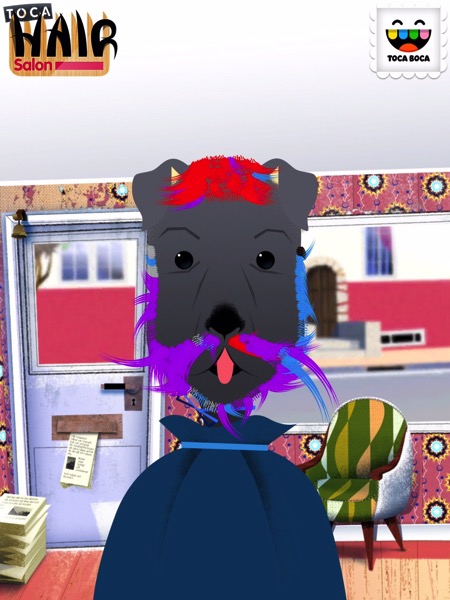 Whether it's crafting the craziest 'do in Toca Boca's Hair Salon or cooking it up in Toca Kitchen, my kids can't get enough of these great apps—it's no wonder that they're the number 1 mobile-first kids' brand in the App Store.
On Tuesday, the beloved developer just hit a mega milestone with a 100 million downloads across their 28 apps! Check out this infograph they created to document all those downloads!

Congrats, Toca Boca! Here's to a million more!  To download any of the classic or latest Toca Boca apps, be sure to head to the App store!