Like so many of you, our summer has been an endless list of outdoor fun. Between summer sports and fun at the lake, we've rarely had time to sit in and veg in front of the tv. Before we start our day, however, I tend to do some work and let Biggie enjoy some unstructured play and reading time. Before any screen time, he has to read or create something for at least 30 minutes. So far, we've read a Ronald Dahl book and worked on the latest Wimpy Kid book.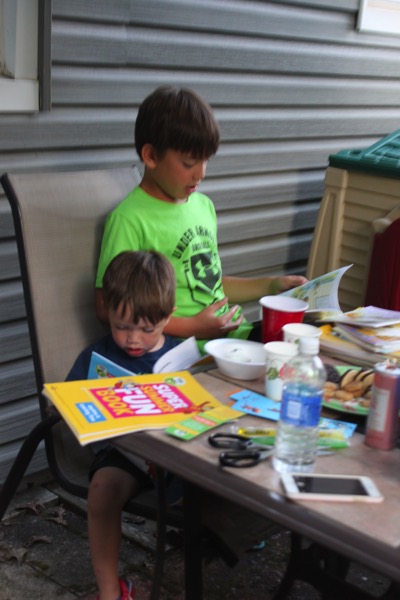 Our friends at PBS Kids are always encouraging educational fun. In fact, for this summer's reading initiative, they sent us a kit to have a little reading party with friends. Since we're all about integrating reading in our day, we happily obliged, and had some friends over for a dessert reading party!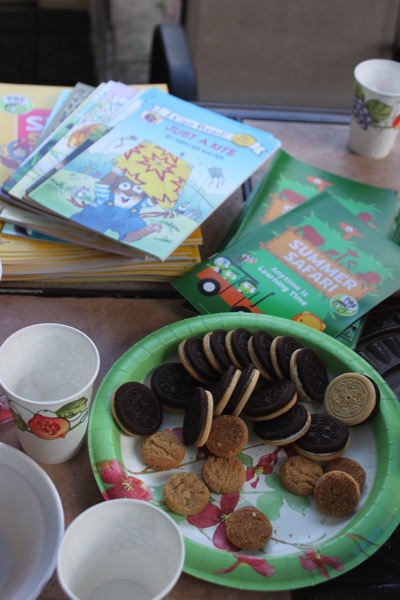 In addition to our desserts, we all hung out and shared our love of books. The older kids had fun reading to the younger kids and the younger kids loved telling fun stories to the older kids. We chatted about what makes reading so fun, and also what kinds of books catch our eyes.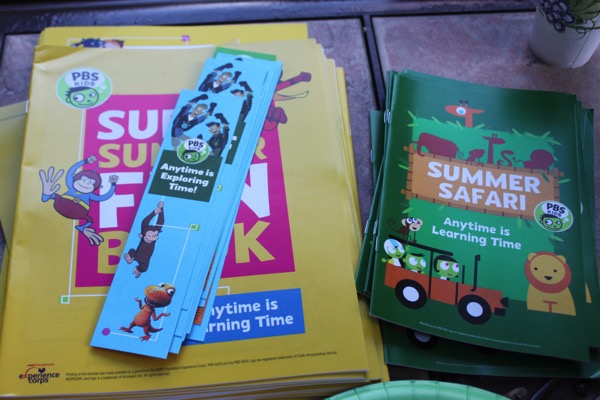 In honor of the reading party, PBS Kids sent us fun goodies to share with our guests. We loved sharing bookmarks, reading charts, badges, booklets, and yes, even books! Harper Collins sent over a selection of I Can Read books, which were perfect for my soon-to-be 2nd grader and our young reading friends. I loved that so many favorite books were included, such as Fancy Nancy and Amelia Bedelia!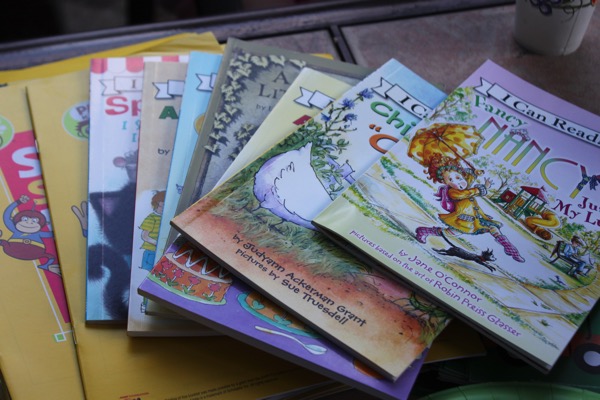 Beyond the party, our friends have been loving keeping track of their reading time and sharing what books they've loved. We're well on our way to finishing our new I Can Read favorites and reading aloud to little bro!
A big thank you to PBS Kids for sending us supplies to host our Summer Reading Party. We loved sharing the reading fun with our friends! For more information about PBS Reading programs, be sure to check them out online.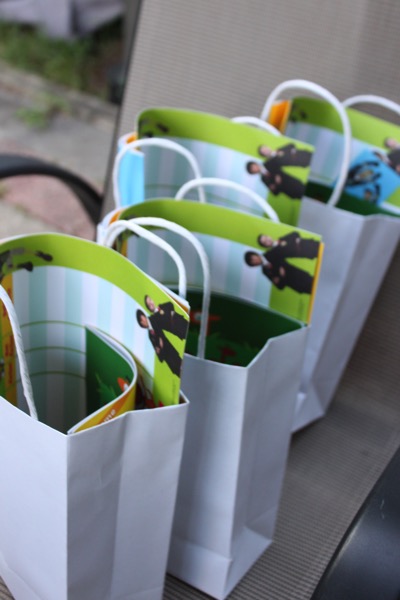 Full disclosure: As a PBS Kids VIP, I was sent supplies to host a summer reading party.  As always, all opinions on NKT are our own.