I take my shopping very seriously, and that goes for our back-to-school shopping! So, imagine the elation when I learned that one of my blogging pals was going to be a featured speaker at a back-to-school luncheon hosted by my absolute favorite outlet mall in NJ. 


Last week, The Mills at Jersey Gardens hosted a power lunch and featured lifestyle blogger and fashion trendspotter, Corine Ingrassia of Complicated Mama, and consumer and money-saving expert, Andrea Woroch. Together with several fellow NJ influencers, I got a guided tour and some Insider tips from The Mills at Jersey Gardens, as well as some great fashion and savings tips from the experts.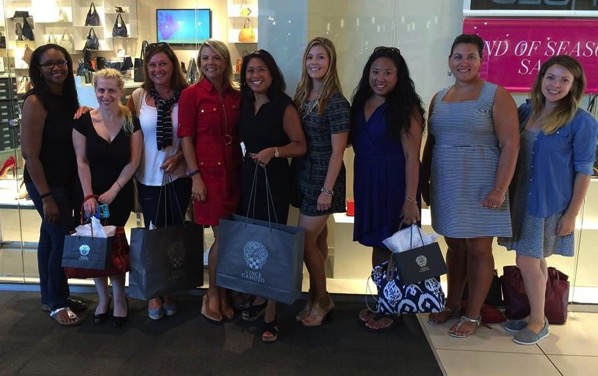 Since we're all about spotting the hottest trends while saving some money, I thought I'd share some great insight from the experts.
Back to School style tips from Corine Ingrassia:
Plan to layer- Think: cardigans paired with swing dresses, hoodies peeking through denim or leather moto jackets, crop tops over chambray button downs
Layering allows you to mix, match and stretch some of your kid's favorite summer styles long into fall.
Choose quality over quantity
While we all love a good bargain—ultimately—with all the wear and tear kids give their clothes, we need them to last. Look for sales on brands you know will last the long haul.
Know your kid's personal style
When kids are little we have more to say in what they wear, but as they reach the tween years, they develop their own sense of style (for better or for worse).
Top trends for 2015 BTS:
Mix and match prints
Jogger pants 
flannel, florals, moto/chunky ankle boots, just like the 90s!
Neon is still holding strong
Textures and prints
Slip-ons are top picks for kids: ballet flats, vans, Nike Roshe Runs, Bobs, ankle boots and moto boots
According to NRF's Back-to-School Spending Survey conducted by Prosper Insights & Analytics, the average family with children in grades K-12 plans to spend $630.36 on electronics, apparel and other school needs, down from $669.28 last year. As for where consumers will finish their shopping, discount stores will see the most traffic (53.4%), while 46.8 percent will shop at department stores.
Money Saving Tips for BTS Shopping from Andrea Woroch
Andrea Woroch had some excellent tips on saving money while back to school shopping at The Mills at Jersey Gardens.
List and plan: always devise a plan when heading to any outlet mall. 
Research deals in advance
Hold out for Holidays: While outlet centers offer discounts of 30-40% on clothing throughout the year, the best time to shop for serious savings is over holiday weekends like upcoming Labor Day when you can expect deals to be as big as 70% off.
Look for coupons, including the coupon book that you can buy at the mall.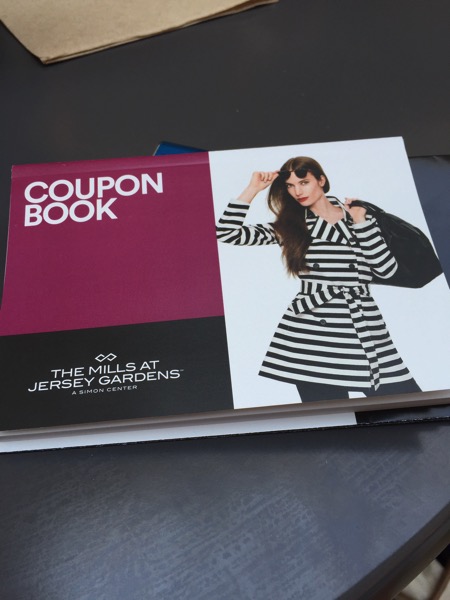 Pay with cash
Buy off-season
Review the return policy
Tips for Shopping at The Mills at Jersey Gardens from an experienced (obsessed) shopper
Having been a loyal shopper of The Mills at Jersey Gardens even before I became a parent—or a blogger for that matter—I was quite thrilled to learn several things that I didn't know about this mall. (I had no idea about the coupon book!) I do my major shopping trips here, such as back to school and my Christmas shopping because I get the best bang for my buck. Here in the northern NJ and the NYC area where retails stores are plentiful AND top dollar, maximizing your money on name brands is a big deal, and to me, so worth the few extra miles.
Timing: Get there early on a weekday if you can swing it. Weekends can be crowded and overwhelming, even moreso at an outlet mall for BTS time. If possible plan to spend a long time at the mall. Bargain hunting takes time! Definitely don't shop at this mall if you're on a time crunch because you will be late! (speaking from experience!)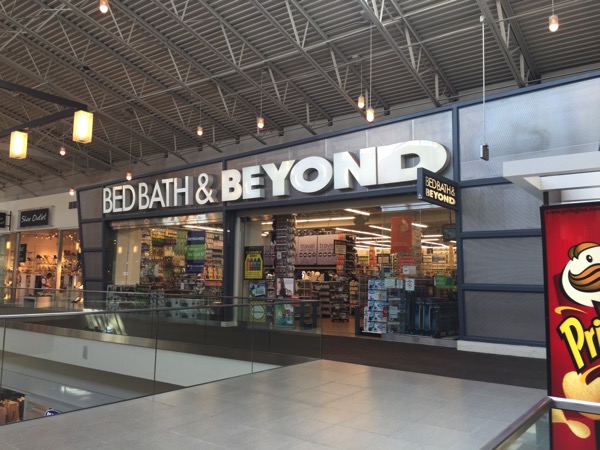 Parking: I never park at a mall's main entrance. I always park at larger store's entrance and walk into the mall that way. I always park at Bed Bath and Beyond along the right side of The Mills. Parking doesn't fill up as fast and it's centrally located. I've been known to drop off bags to my car often because I buy so much here, so closer parking can be key!
Coupons: Like Andrea's tips above state, be sure to look for coupons before shopping. Since I shop at this mall so often, I'm on mailing lists for most of my favorite stores. In addition to printing out coupons from online, make sure to grab those coupons from the mail. Also, check out your memberships for extra discounts. In my AAA newspaper, I found a coupon for 40% off at Reebok! Also, be sure to mark your digital coupons as favorites on your phone so you can pull it up when you check out. The mall has free wi-fi, so if you find yourself in a long line, Google "current coupons" for that store.
Discount stores: These stores have the best selection for name brands! I can't tell you how many times I've scored deals upon deals for brands that we love at this Marshalls or Saks off Fifth Avenue. We're big into surf and skate brands; considering the demographic and popularity of these items in northern Jersey, we tend to score them on clearance racks because they're just not that popular here.
And speaking of deals, since I finished most of my boys' schools shopping earlier this summer, I splurged on a few items for myself for our trip to Va!
 
The Mills at Jersey Gardens is located at 651 Kapkowski Rd., Elizabeth, NJ 07201, a few minutes from Newark airport and right by the Turnpike and Garden State Parkway.
Full disclosure: I received a generous gift card and gift bag as part of my partnership with The Mills at Jersey Gardens. As always, all opinions are my own.