This one isn't for the kids, but definitely for the parents who love music and for those that can relate to chasing dreams.
Rock dramas could easily populate a genre of its own. The new film, Ricki and the Flash starring Meryl Streep, is a unique story that seems to transcend genres and your typical rockstar story.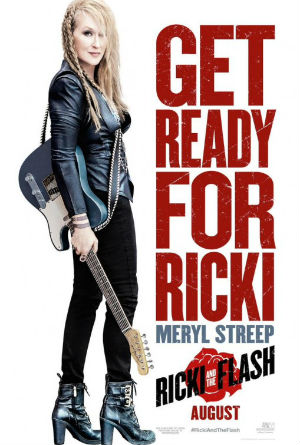 Directed by Jonathan Demme and written by Diablo Cody, Ricki and the Flash is a story about a musician who set out to chase dreams at the expense of her family and traditional path in life. Ricki Randazzo, the veteran rocker, played by Streep, is at her best on stage, alongside of her multi-faceted band, the Flash. When her adult daughter is facing a crisis back home in Indiana, she has a chance to redeem her role as mother and come to the rescue, when she, herself, could use a dose of the same support and rescuing.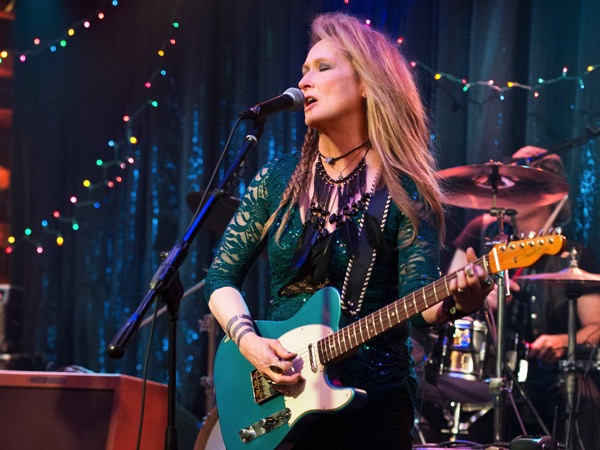 In Ricki and he Flash, Meryl's starring role has the potential to upstage this heartwarming story. Ricki's relationship with her daughter, Julie, played by Mamie Gummer, is a modern mother-daughter relationship heightened by dysfunction and healing.  Mamie and Meryl's onscreen relationship catapulted their real-life mother-daughter chemistry, and further solidified Mamie's rising star status. Man, does she play the angsty, bitchy victim well!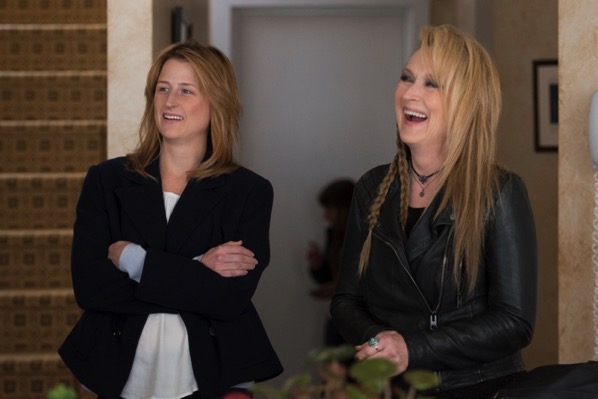 Ricki's boyfriend, Greg, played by the ruggedly charming, Rick Springfield, lifts the love storyline at the best possible moments. Kevin Kline played a conservative secondary character as Ricki's ex-husband. The talented Andra McDonald was nice to see in the film, but I thought her character was underutilized. 
The strengths of this film are the relationships, the live music and the raw emotion. When all three catalysts are in full force, expect all the feelings. All of them.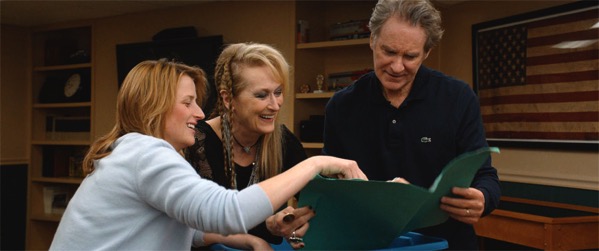 As Ricki, we see Meryl as we've never seen her before. She's passionate about her music and doesn't apologize for chasing her dream to be a rockstar. At one point of the film, while on stage, she starts a diatribe about why women are punished for putting careers first. We knew she was talented, but she takes her musical chops to the next level. She learned to play the guitar for the film and shows her rockstar status in various scenes. Of all the songs played, "Cold One" is undoubtedly the most unforgettable. This song catapults different meanings with every time it's played, with the last scene making it all come full circle.
If you've ever chased a dream, wanted to chase a dream or had a dysfunctional relationship, Ricki and the Flash will resonate with you. The relationships portrayed by Meryl Streep, Mamie Gummer and Rick Springfield make this film worth seeing and believing in second chances.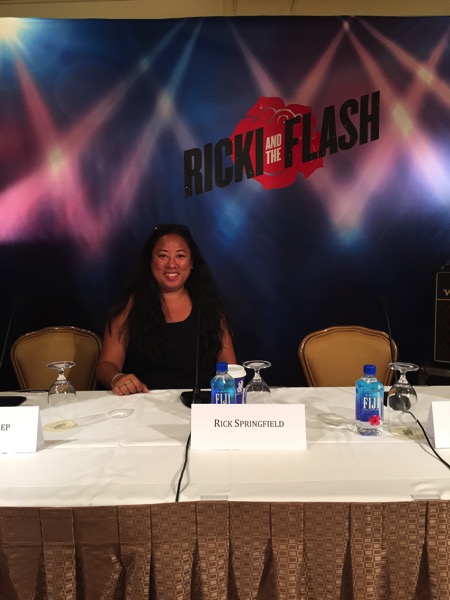 On that note, I had a cool opportunity to sit in on a blogger junket with three of the main characters of Ricki and the Flash. As expected, Meryl was gracious, Mamie was cool and reflective, but quite honestly, Rick stole the show for many of us who grew up listening to him.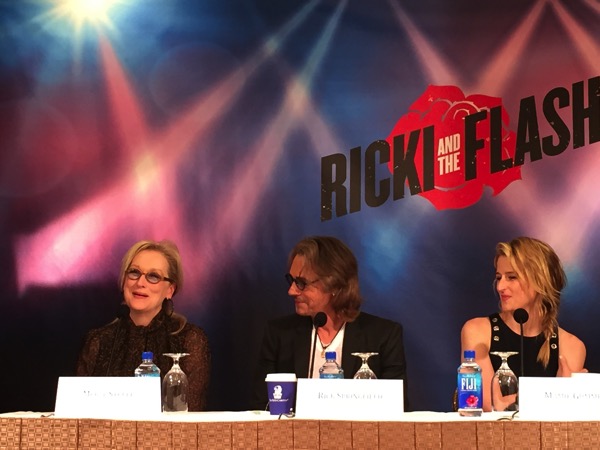 I have a short video to share of his impromptu serenade! Several people asked the predictable questions about Meryl working with Mamie, and what it was like for Meryl to play live for the movie. (It was great to work together; and it was fun to rock out with Rick and the band!)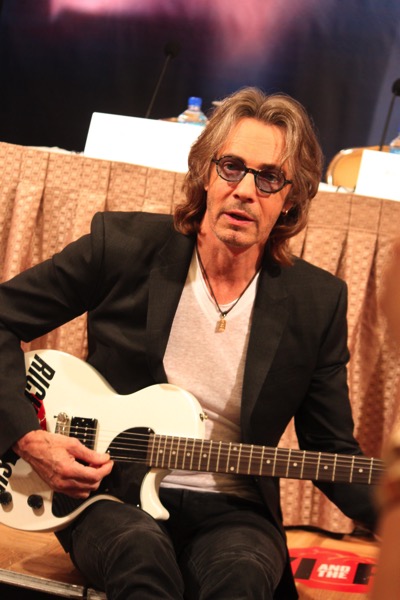 The one question I asked had to do with music for the film and how music affects them. 
 "The music and lyrics throughout Ricki and the Flash complemented the storyline and evoked so much emotion between Ricki and Julie and Ricki and Greg. Do any of you have songs or lyrics that could be a part of your life's soundtrack?
Mamie Gummer answered that she spent many years listening to powerful female musicians such as Sarah McClaughlan, Fiona Apple and attending Lillith Fair—the type of music that speaks to your emotions.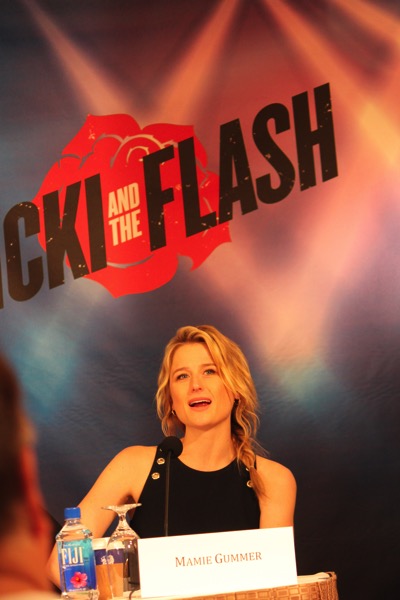 As a college kid of the 90s, I can totally relate to this language and music choice!
Ricki and the Flash is now in theaters and is rated PG-13.