Everyone's favorite hilarious little yellow characters are front and center in Universal Pictures' Minions. As the leads in their namesake animated feature, the Minions are up to some shenanigans and life before Gru.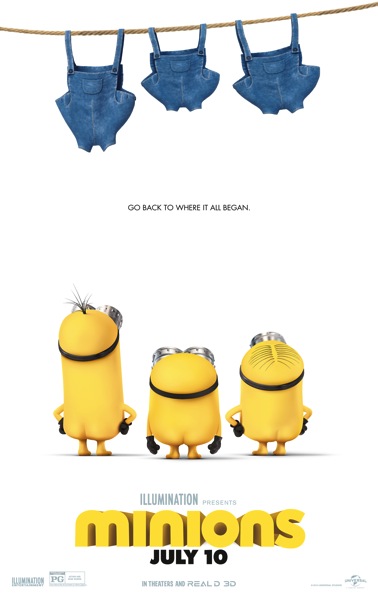 Minions explores life for the yellow fellows and their hunt for their leader. When collaborations with leaders like Napoleon, Dracula and dinosaurs ultimately fail, the Minions decide to tap some of their best, er, most willing guys—Kevin, Stuart and Bob—set off on a hunt for their true leader.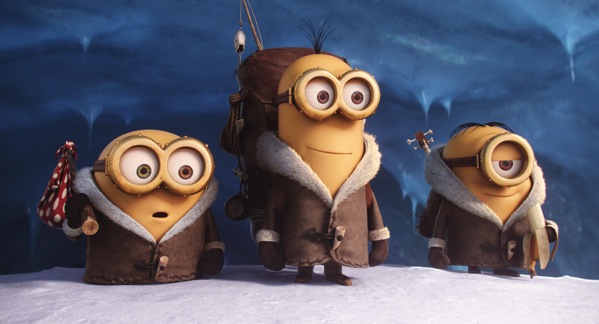 Several series of events lead the trio to their chance encounter with an evil family who help them get down to the Villain Con in Orlando.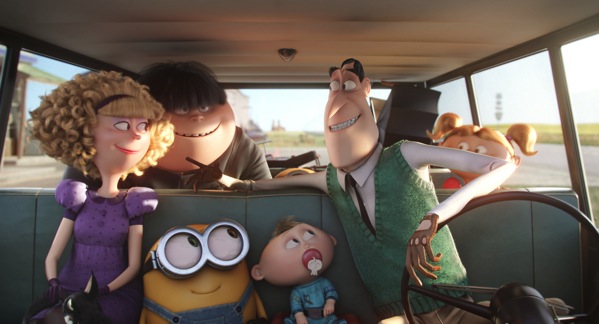 Their search leads them to Scarlet Overkill (voiced by Sandra Bullock) and then becoming her evil henchmen. Kevin, Stuart and Bob are tasked with taking the British crown, which then leads to them becoming royalty and making Scarlett feel threatened. Because the Minions are loyal, they grant Scarlet the monarchy and things get a little crazy to say the least. Kevin, Stuart and Bob beckon the rest of their crew to England and must save the World in the process.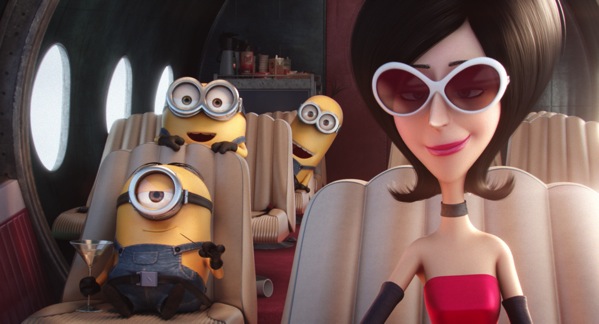 Despite the evil brouhahas and constant scheming, Minions is a story about friendship, loyalty and courage. In their first foray as the lead, the Minions are able to endure their brand of comedy and nonsensical scenarios, without uttering a complete intelligible sentence, thanks to the supporting cast and silly storyline. Sandra Bullock's Scarlett Overkill added a feisty flavor to the mix, as did Jon Hamm as Her Overkill. We learn to love the Minions' imperfections even more than we already do, and Kevin, Stuart and Bob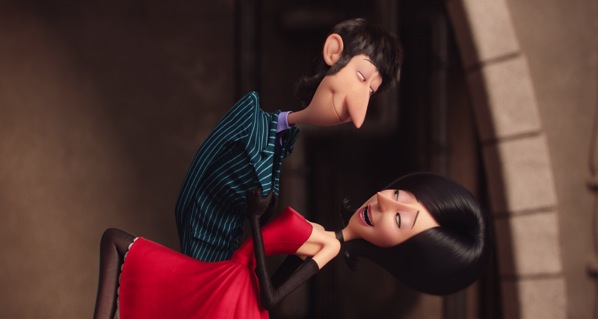 My Minion-obsessed 3-year-old sat through the entirety of the 1 hour 44 min runtime, and could've watched it several times over. I thought it could've been a little shorter, but I enjoyed it nonetheless. Overall, Minions is a fun family flick, and one that's sure to be a hit with the littlest guys, as well as the adults.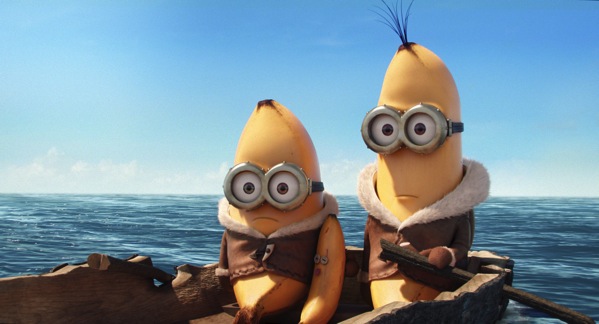 Minions hits theaters on July 10th.