Summer bbqs and get-togethers among our circle of friends tend to yield a lot of delicious foods. I've been noticing, however, that the desserts are often the afterthought. So, for desserts for parties we attend, I try to whip up creative baked treats that are attainable. And since it's summer, I'm all about including locally sourced or in-season ingredients.
Since early spring, I've been dreaming of a delicious strawberry shortcake. Problem is, I don't always love strawberries and I don't always love angel food cake. I need a good cake to pair with my strawberries.
For this recipe, I wanted to combine a chiffon cake with some ripe strawberries and squeeze some Nutella ganache for good measure.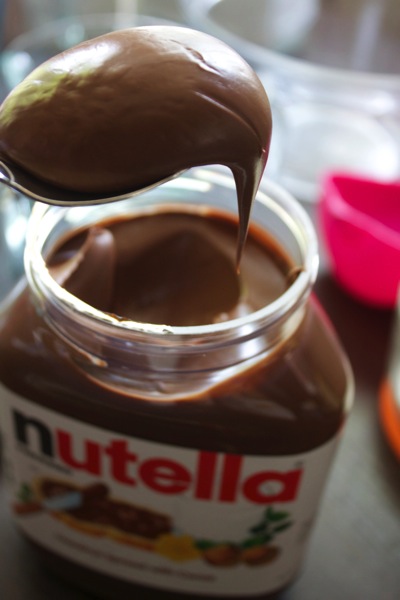 Chiffon cake wasn't always my favorite kind of cake. In fact, I loathed this cake because I think it was the only kind of cake my mom used to make. We didn't do boxed cakes or much prepared food, for that matter. For baked goods, my grandmother was the pro in this department. She baked almost every kind of Filipino pastry; and man, they were better than the bakeries' pastries. Her food was, ostensibly, baked with love.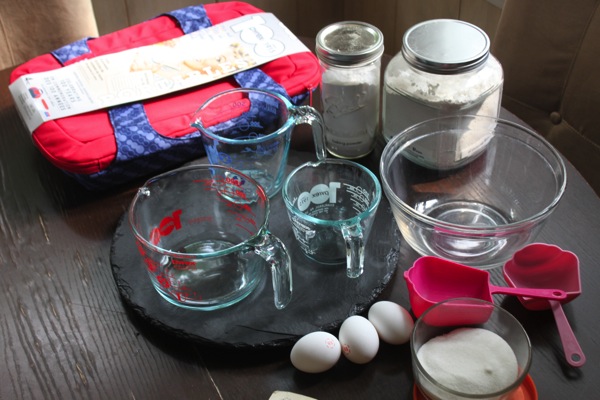 So, my mom's chiffon cake is a special kind of cake because it conjures up fond memories in the kitchen. I can still envision my mom's jet-black hair, coifed much like an 80s mom-do. Since chiffon cakes was her signature (and only) baked good, she made it look so effortless to bake. The classic Sunbeam mixer mixed the ingredients; and I can still smell the motor on that classic mixer, mixing the cake like so. 
The ingredients are quite basic, and can be measured with a Pyrex mixing cup, as well as in the mixing bowl. I have always used Pyrex for baking because of the convenience and durability and it feels right. I like being able to look into the bowl from the sides to ensure balanced mixing. I also need to be able to measure liquids without having to second-guess those measurements. With a swipe or two of a rubber spatula, I love being able to clean my cups and bowls effortlessly.
I loved the addition of the Nutella ganache because it adds more depth and texture to this cake. It's already rich, but it adds just a little more flavor to complement the berries and cake. And because I'm all about letting the kids help in the kitchen whenever possible, I let Biggie cut all 2 lbs of strawberries that were needed for this recipe.
This is a multi-step cake, but it's not too hard. I adapted my grandmother's recipe and separated the eggs to hopefully make it more spongy. So, this is how it goes: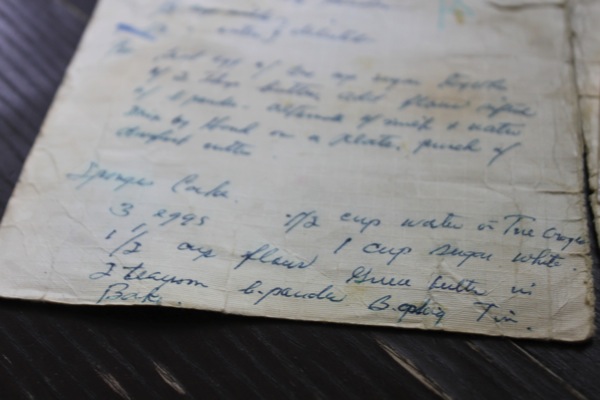 Mix flour, sugar, baking powder and egg yolks.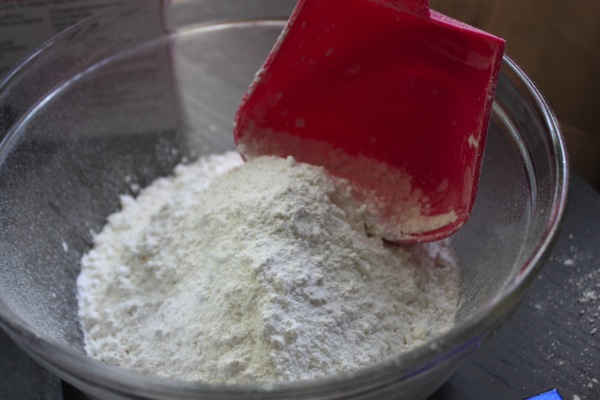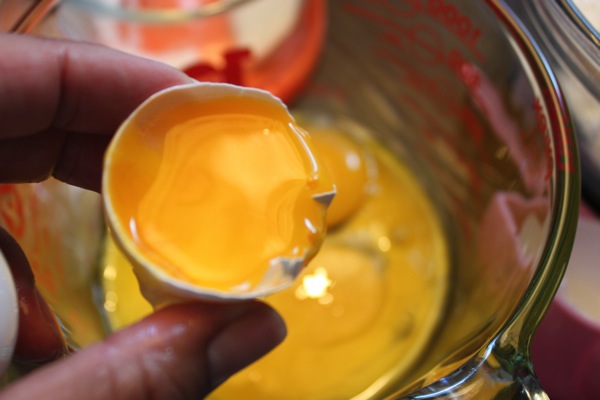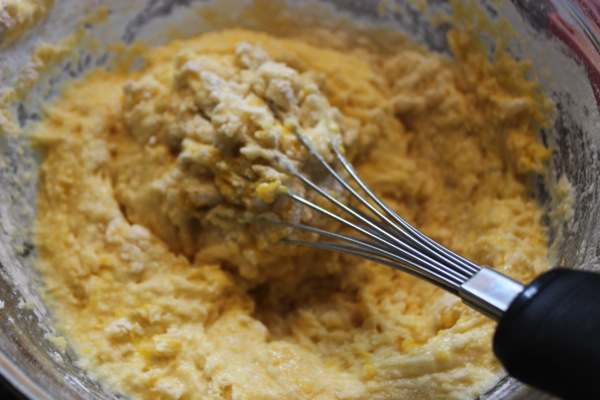 Beat egg whites until there's soft peaks. Gently fold egg whites into cake batter. I used a 9×13 pan so I can take it on the go, but chiffon cakes are typically baked in tube pans.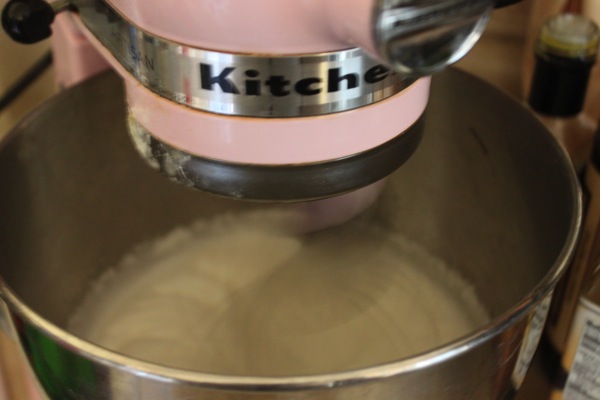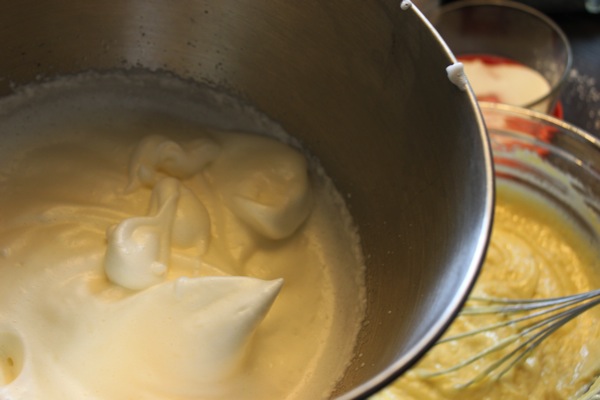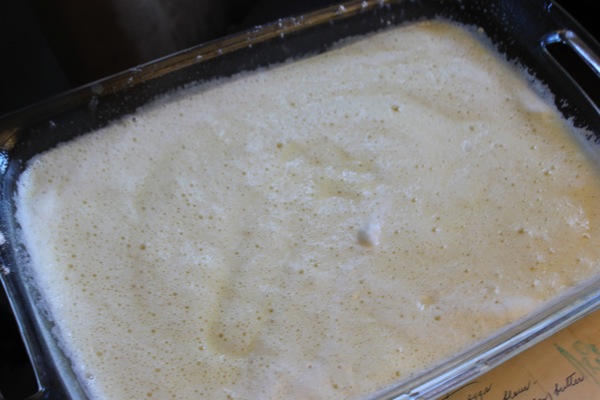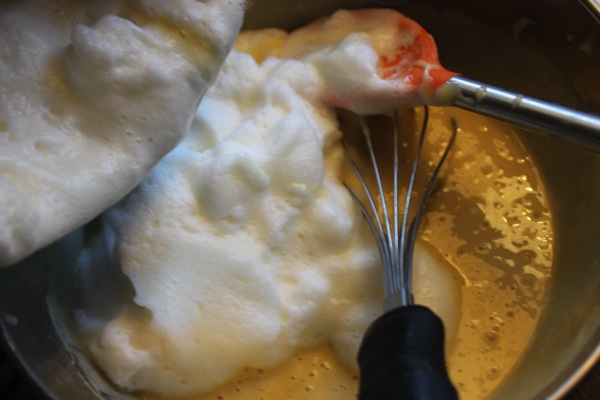 While the cake is baking, you can work on the ganache. Bring heavy cream to a boil and then add to the nutella. Mix until it's even.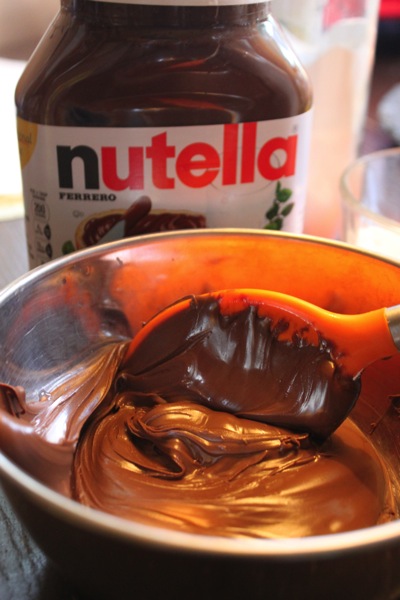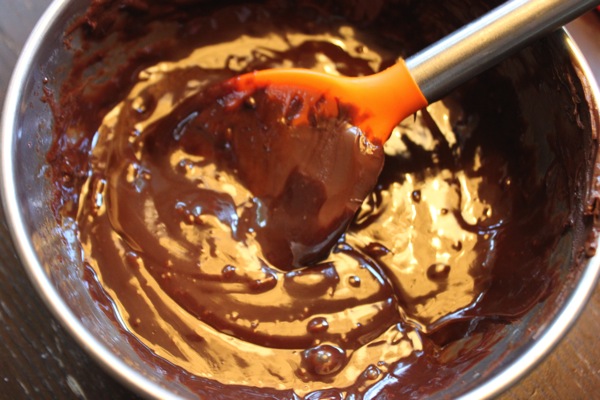 Strawberries can be cut beforehand and set aside.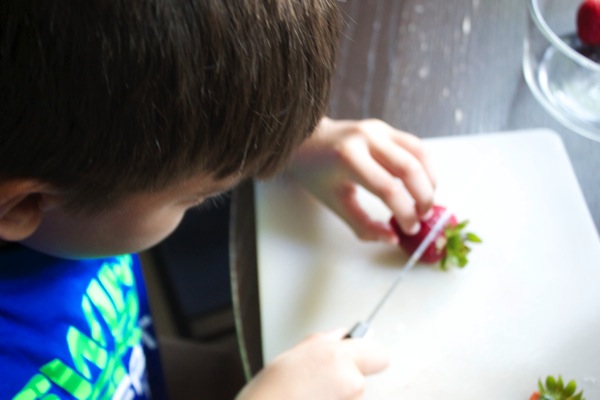 Before assembling cake, beat cream and confectioner's sugar to make the whipped topping.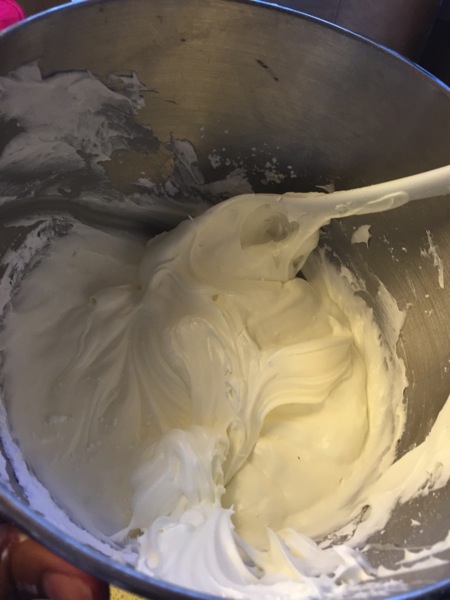 After cake has completely cooled, cut in half. Place bottom half back into pan. Spread ganache onto first layer. Add half of strawberry mix. Add whipped topping and then place second layer of cake on top. For top layer, add whipped topping and then arrange strawberries into a fun design.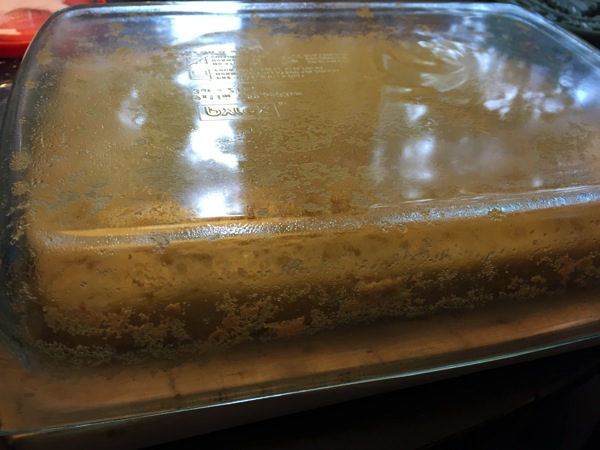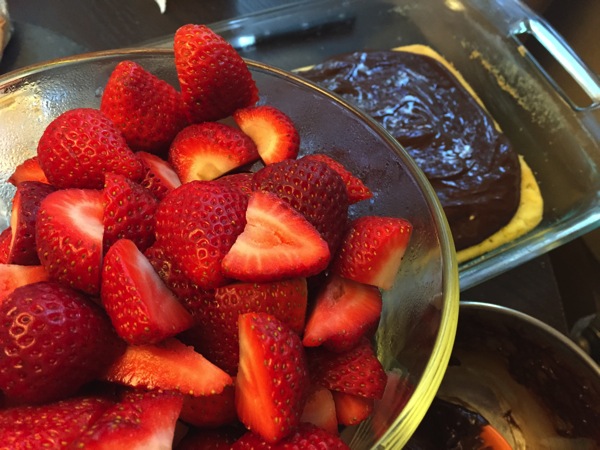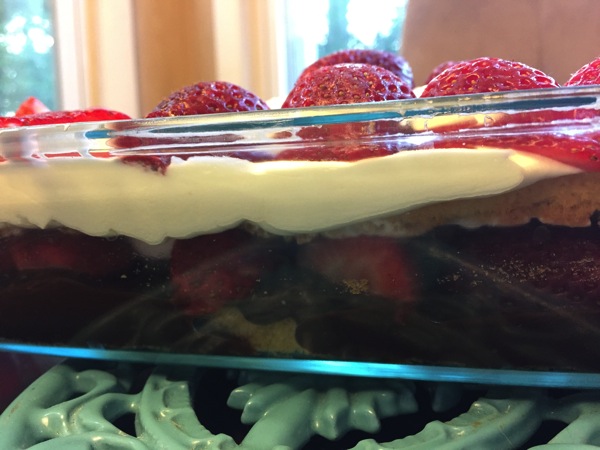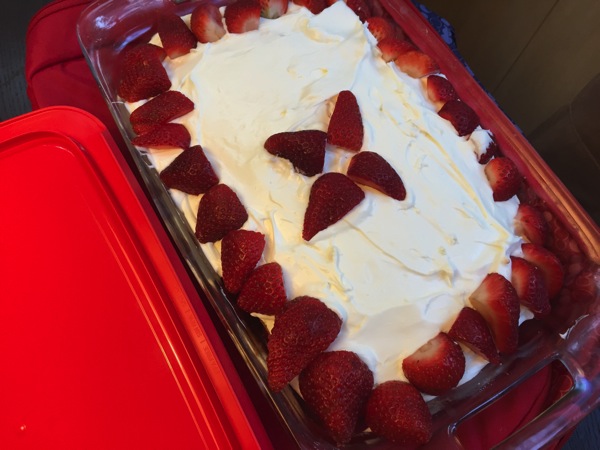 Thank you to Pyrex for sponsoring this post and helping me to share such fond memories with my family in the kitchen.
The Pyrex® 100 Days of Giveaways is sponsored by World Kitchen, LLC. There is no purchase necessary to enter. In order to participate, you must be a legal resident of the fifty United States or the District of Columbia and must be at least 18 years old at the time of entry. Entries will be accepted from March 22, 2015 at 10:00:00 a.m. ET until June 30, 2015 at 9:59:59 a.m. ET.
Disclosure: I have happily partnered with World Kitchen LLC to share the wonderful Pyrex® 100th Anniversary product line. All opinions are my own.
Pyrex® 100th Anniversary Giveaway