Unearthing new and innovative toys is our favorite thing to do around here. When it comes to checking out new toys that help my kids grasp different cultures and diversity, I get down-right giddy.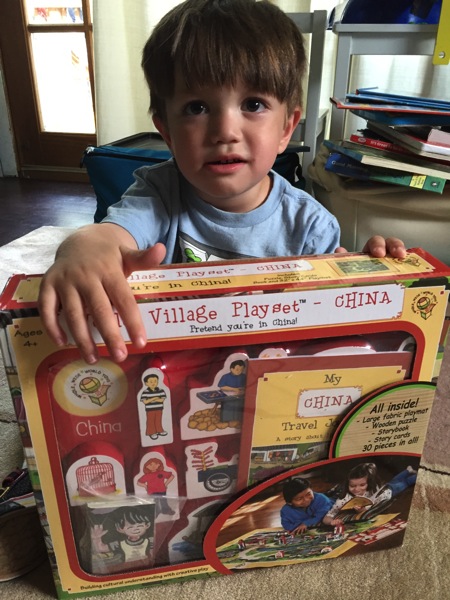 As a multicultural family living in not-so-diverse town, playing with toys that allow us to have healthy conversations about race, culture and to examine what makes us different is rather important. Whole Wide World Toys sent us some a set of their new World Village Playsets—China, and we've been enjoying learning about China and a culture that isn't very familiar to us.
The World Village Playset is multi-faceted; it comes with a fabric playmat, a chunky wood puzzle with 13 pieces, a My China Travel Journal and 14 story cards. The set encourages culture with creative play, and that's exactly what I found my kids to do upon opening the set.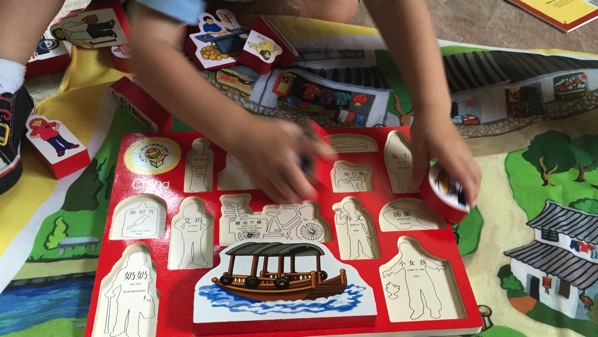 My youngest was immediately drawn to the playmat and wooden puzzle pieces, whereas my older son was intrigued by the cards and journal. The playmat and wooden puzzle pieces quickly turned into a scene where they made up a story and were able to interact with one another. We learned English translation of each item from the puzzle pieces and enjoyed the story, which gave us more insight.
I appreciate that this set encourages curiosity about different cultures and serves as a wealth of conversation starters. The amount of open-ended play that the set allows is great for younger kids, as well as older grade schoolers. I especially found this set to be a wonderful way to engage in speech and language with my younger son who has a speech disability.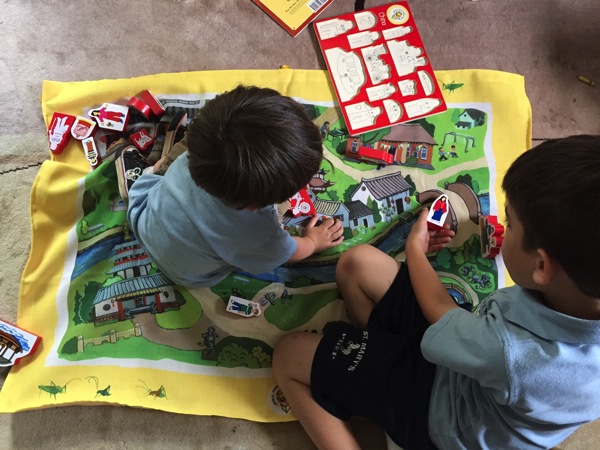 I totally visualize that this beautiful set could be used within a classroom setting to complement a lesson about China or at home for kids who are genuinely curious about culture. I can also see this Whole Wide World Toys to be a great resource for multiracial families like ours, or in a blended family where a child is adopted from a China or another country.
Overall, this well-made playset is an excellent tool that encourages culture, creativity and conversation about the world around us. You can find Whole World Wide Village Playsets on Amazon or at specialty retailers.