Our friends over at Tommee Tippee are holding a Twitter Party on Thursday, June 18 1-2pm! Tommee Tippee will be chatting all about what parents are doing this summer with the kid lets. If you aren't already following Tommee Tippee, be sure to check them out at @tommeetippee_NA and I'm at @jenrab.
I hope to join in, so if you participate, be sure to say hi. We have a busy summer planned already, I can't wait to get the show on the road! 2 more days of school!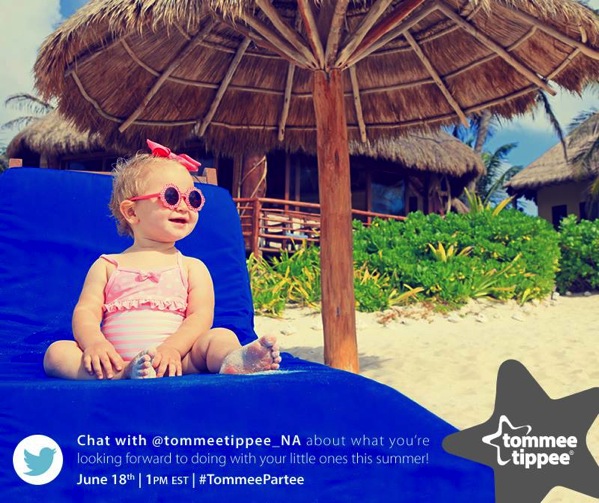 Full disclosure: this is a sponsored post. As always, all opinions on NKT are my own.