It's finally here! After much anticipation, we made it to Orlando for the 2015 Disney Social Media Moms Celebration! As many of you know, DSMMC is an invite-only celebration with top influencers to engage in all things Disney.
After little sleep last night, we had an uneventful trip down to Florida. The kids were great on the plane, aside from Jack's unnecessary need to hold a barf bag to his mouth every time there was turbulence. haha!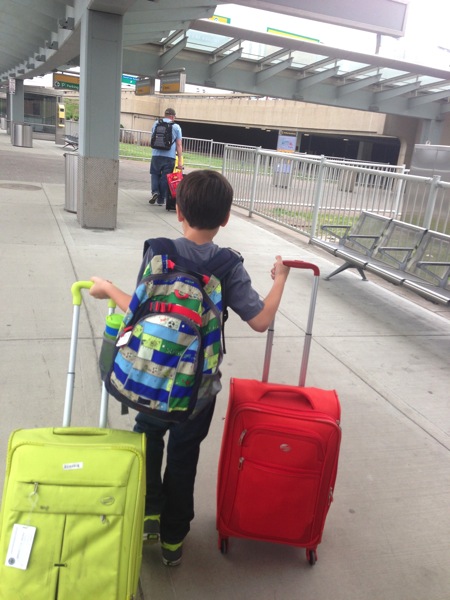 I'm just so glad to be here and can't wait to relax and unwind with my guys in between Disney Social Media Moms. Both boys are older, and so far, it's a bit easier to manage them while traveling. As for Disney, the magic is as brilliant as ever. We arrived a day early and were able to travel with ease and relax in the amazing beach-bottomed pool. We've yet to hit the parks, but are so thankful to have this family-time together, which is something that seems to be so fleeting these days.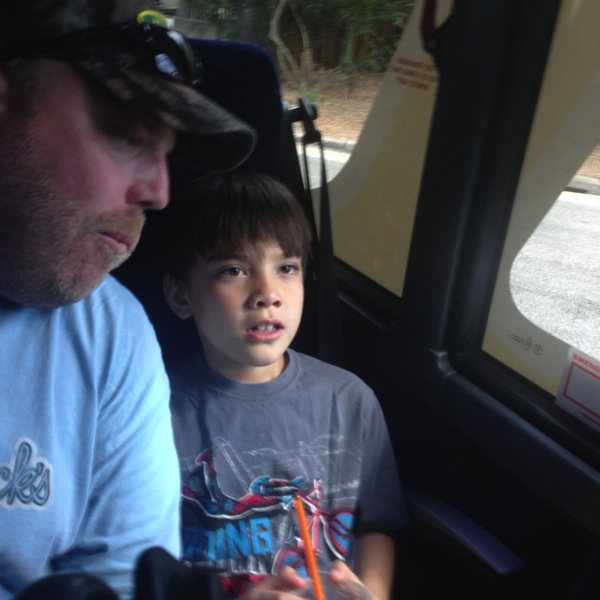 I've had the fortune of being invited multiple times, with this trip being my third rodeo. I'll share information along the way, but I wanted to be totally transparent about this trip. We were not planning on taking a Disney trip this year, but when DSMMC sends an invite, it's truly a once in a lifetime opportunity and something that's hard to pass up. We were able to get the stars to align to afford to go on this trip. With that said, Disney is the host for DisneySMMC, however,  we pay a subsidized rate and are treated to several exclusive events, receive samples and experience unique things to share with our audiences.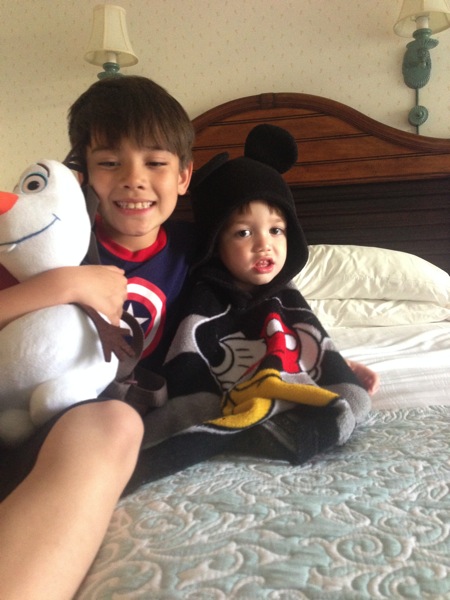 We'll be learning more about Disney's latest endeavors, so be sure to listen in on the conversation. Check out all the action on #DisneySMMC, and of course, be sure to follow me @jenrab on Twitter and Instagram for updates throughout our trip. Just a few things I'm excited to learn more about: Disney Springs, Avatar World and Frozen-themed attraction in Norway in Epcot! Unbelievable!
I can't wait to endure and share the magic in the days to come!