The northeast is finally feeling the warmth of Spring, and with that, we're starting to break out our Spring clothes. The thing I love most about Spring kids style is that we can start shedding layers and, inevitably, brighter colors come into play.
At The Children's Place this Spring, boys and girls styles are as vibrant as ever with cool graphics and fun prints as main focal points. The boys' clothes are a super fun mix of classic cool and modern fun. Girls' styles are playful and eclectic, with copious amounts of sweet prints and sassy silhouettes.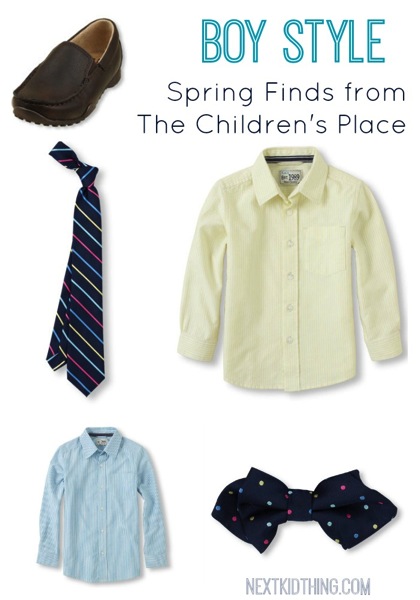 For my boys, I'm always drawn to TCP's classic shirts and graphic tees. Since my younger one always inherits the older ones clothes, it's important for me to stick with classic styles. I love the shirts I bought for Easter this year, and the ties and bow ties are the perfect complement, too!
Check out my Spring Haul from TCP!
Full disclosure: I was provided with a gift card to facilitate this review. As always, all opinions on NKT are my own.