We have family travel on the brain this week as we're preparing to embark on a big trip next week. But before I go on about that trip, I thought I'd share some cool family travel news.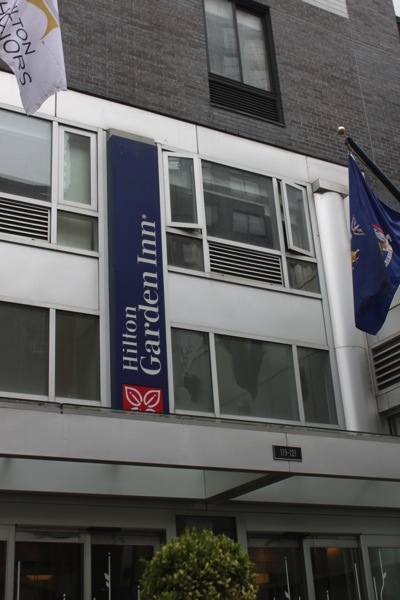 Hilton Garden Inn, a part of the Hilton Worldwide chain, is well known for their upscale, yet comfortable amenities that cater to business travelers and families alike. With the ever-so-slight glimpse of Spring that we're enduring here in the NYC area, it was a treat to see the that the Hilton Garden Inn is in full bloom with its Garden Getaway Tour.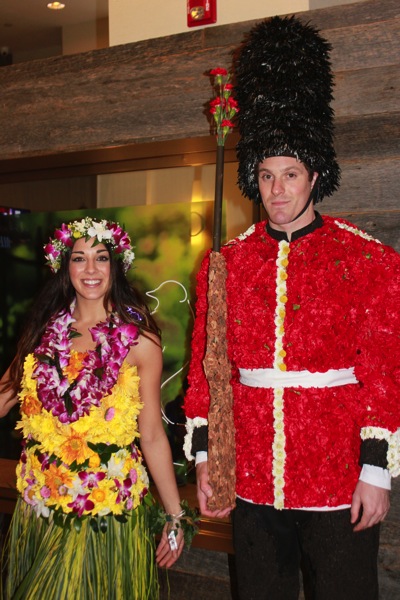 Hilton Garden Inn kicked off their Garden Getaway Tour in NYC a few weeks ago by setting up camp at several iconic NYC destinations with their Garden Greeters in tow, of course. The Greeters visited Chelsea, Herald Square and Central Park in their full-flowered regalia. The kids and I shared our travel ambitions, which also hints to where we're headed soon! We enjoyed meeting the festive Hula, Cowboy and Queen's Guard Greeters, all of whom not only looked fantastic, but smelled tropically divine.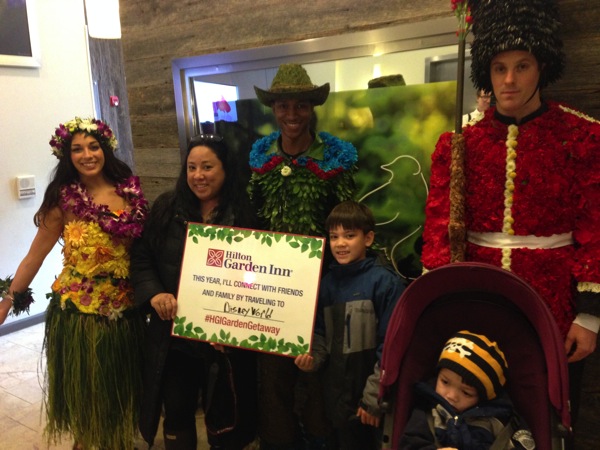 As part of the Garden Getaway Tour, consumers will have the chance to win a getaway to a new Hilton Garden Inn located in Hawaii. To enter for a chance to win, you must capture a photo with a Garden Getaway Greeter and share on Twitter, Instagram, or on the Hilton Garden Inn Facebook page using #HGIGardenGetaway and #entry.
Want to check out the Hilton Garden Inn Garden Getaway Tour for yourself? Be sure to check out the next stops: Dallas on May 15 and 16, Los Angeles on July 3 and 4 and wrap up in Chicago on September 4 and 5.
Full disclosure: I was offered a complimentary stay at a Hilton Garden Inn property in exchange for sharing this contest. As always, all opinions on NKT are my own.