Money money money. Like many young, middle income families, we have a love-hate relationship with money. Having faced financial hardships following several back to back medical emergencies over the past two years, money is at the forefront for our family these days. It's been such a topic of conversation, I've found myself speaking more openly to my 7-year-old about it. 
A conversation about money and saving is something that I consider to be paramount, especially as both my husband and I are products of frugal, blue-collar upbringing. We never took lavish vacations, nor did we ever receive unlimited amounts of toys, saw Broadway Shows or rubbed elbows with celebs as kids—you know, the sort of things we get to do in the name of blogging. So, in an unrealistic world where we're presented with impossible opportunities, I think it's important to instill practical values that my children will be able to learn from, and help them grow into responsible adults.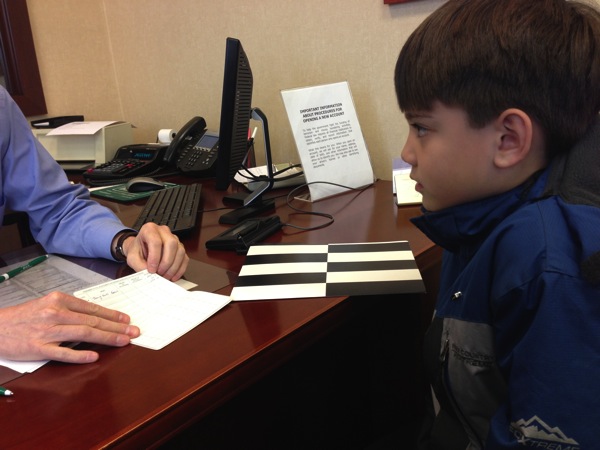 When the regional bank, Boiling Springs Savings Bank, wanted to partner with area influencers in honor of National Youth Savings Month, I eagerly obliged, as I knew this would be a great way to continue our ongoing conversation about money. Boiling Springs Savings Bank has been a fixture in Northern New Jersey since 1939, providing loans, personal and business banking options with local values and strong community ties.
Among Boiling Springs Savings Bank's range of banking offerings, the Boiling Bucks Youth Savings Account was what we needed to get Biggie started with his own savings plan. Even though he's had several savings accounts set up since birth, this savings account would be his own to manage (with a little help.) The Boiling Bucks Youth Savings Account is specifically designed for kids under 18. This savings plan only requires a minimum $1 to start and offers a generous bonus $10 for those who start with $10 or more. Account holders for the Youth Savings Account are mailed monthly statements to track transactions, including interest earned monthly on all balances. Added bonus: for those who open a Youth Savings Account during Youth Savings Month receive a BSSB piggy bank.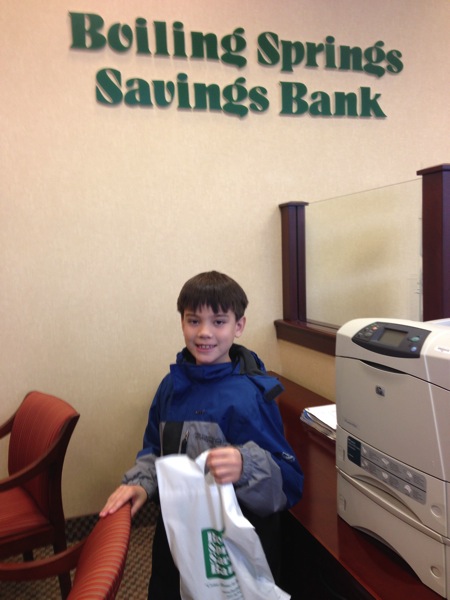 We visited our local BSSB in Lake Hiawatha to get his account started. After providing Biggie's Social Security Card, as well as my identification since the Youth Savings Accounts require a custodian, we filled out the proper paperwork to get things started. Quite frankly, I believe this was one of the first times Biggie was in an actual bank since we do most of our banking online these days. As we waited, I told him how I'd have to wait in a long line with my mom just to deposit or withdraw money. Even though we don't sit in long lines to bank anymore, it was an interesting experience to have him sit at the desk in the bank to open his savings account. After a quick computer snafu, we were able to deposit J's money and officially started his Boiling Bucks Youth Savings Account.
Biggie agreed to deposit allowance or money he's earned once or twice a month to create a consistent savings routine. I explained to him how crucial it is to save for "rainy days," because goodness knows, rainy days always finds those who bask in the sunshine.
Beyond the Youth Savings account, BSSB has 18 convenient branches and ATMs in northern New Jersey and provides services for the whole family and businesses. In need of introducing savings to your kid? Be sure to check out BSSB's Boiling Bucks Youth Savings Account to take advantage of their fun perks and grab the cool piggy bank while you're at it. To learn more about BSSB, head to their site and check out their video here.
Full disclosure: this is a sponsored post and I'm being compensated for sharing my experience. As always, all opinions on NKT are my own.