Liberty Science Center is no stranger to family-friendly exhibits. In fact, as the most visited museum in NJ and the largest interactive science center in the NJ/NYC metro area, more than half a million students, teachers and parents visit LSC each year.
New this year, everyone's favorite furry monsters have found their way to LSC. Having debuted in January 2015, Sesame Street Presents: The Body is comprised of a myriad of hands-on exhibits geared to engage the curiosity of the littlest scientists.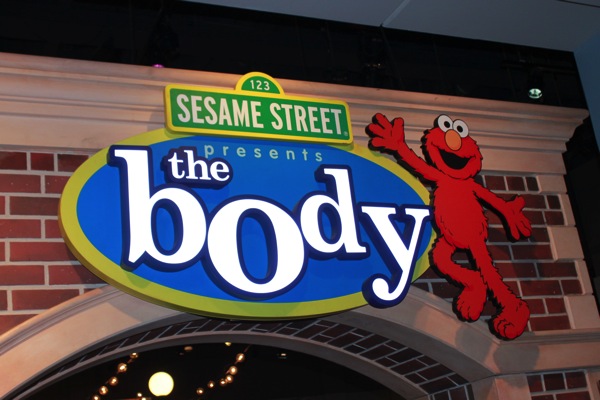 The exhibit, which explores the human body and how to keep it healthy, features three education zones: Your Insides, Your Outsides and Staying Healthy.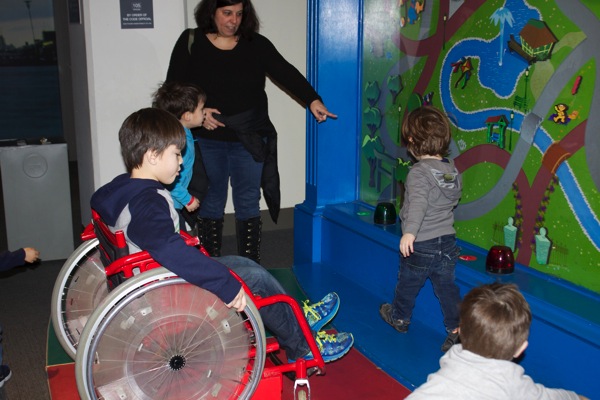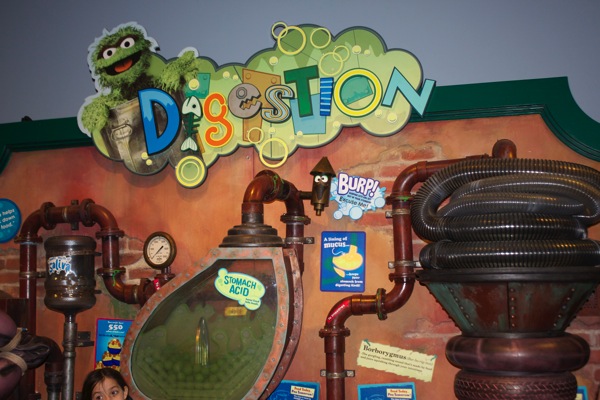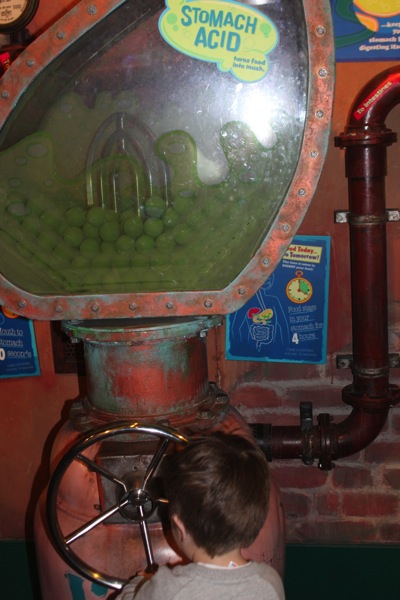 Your Insides explores bodily functions and weaves familiar monsters into the interactive features. Count's Organ Organ teaches kids about internal organs with a musical twist; Digestion with Oscar keeps it real with a display that shows kids what happens after the food goes down the tubes and Oscar's Sneeze Machine allows kids to pull a lever to irritate a big nose that actually sneezes on them.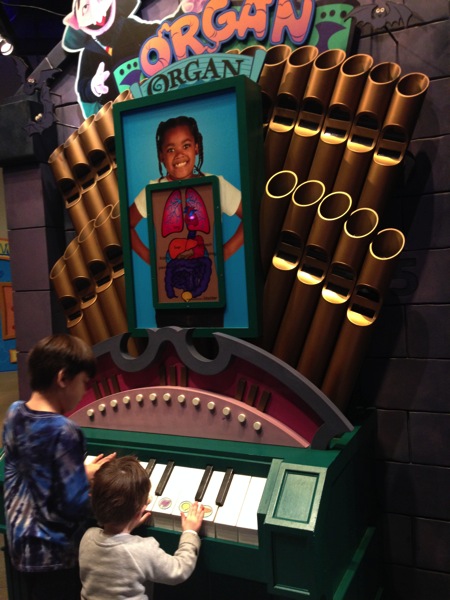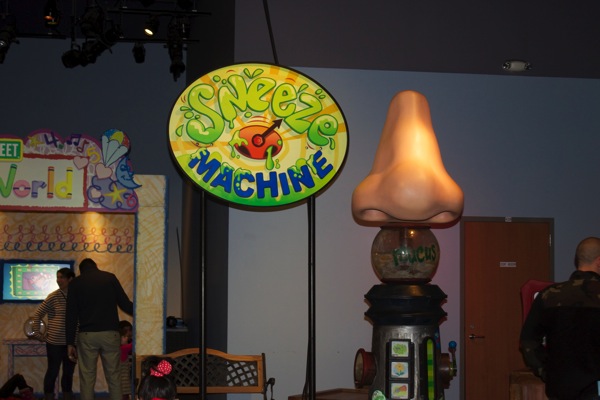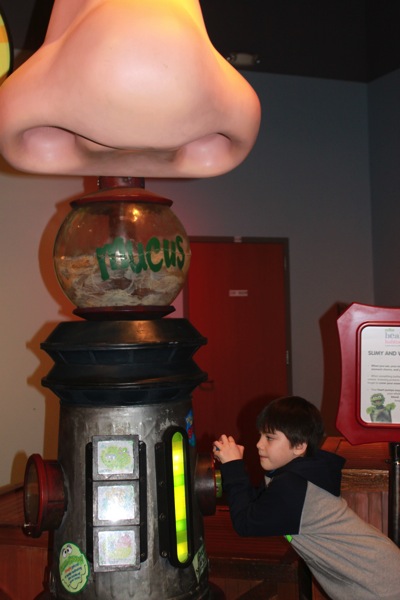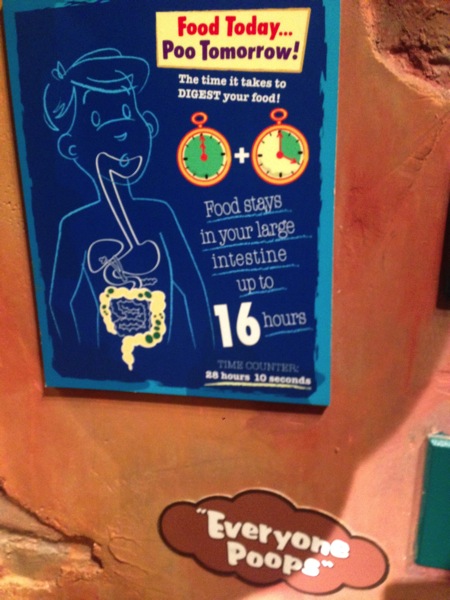 Your Outsides allows kids to identify body parts while learning what they do. Wonderful Hands includes puzzles sign language games shadow puppets, among other fun activities. "Your Legs and Feet" shows kids what happens when your legs are in motion and "Use Your Head," is another interactive feature where questions can be asked and answered about the parts of a head.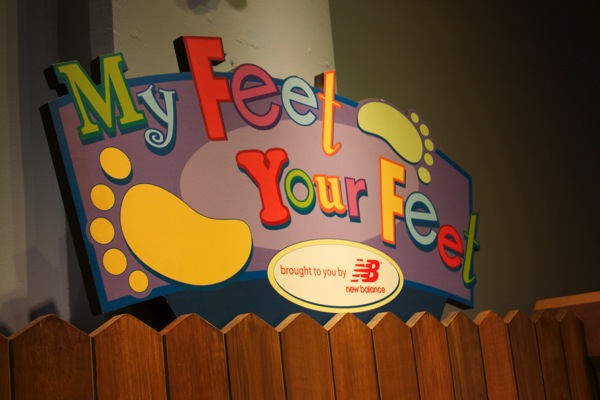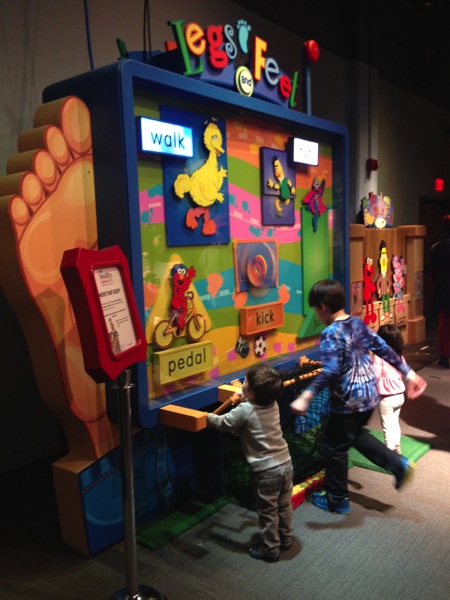 Staying Healthy overviews the importances of staying clean, making smart food choices and getting lots of rest and physical activity. Ernie and Rubber Ducky provide a fun activity with Rub-a-Dub Tub, but Mr. Hooper's Store is the highlight for hands-on exhibit.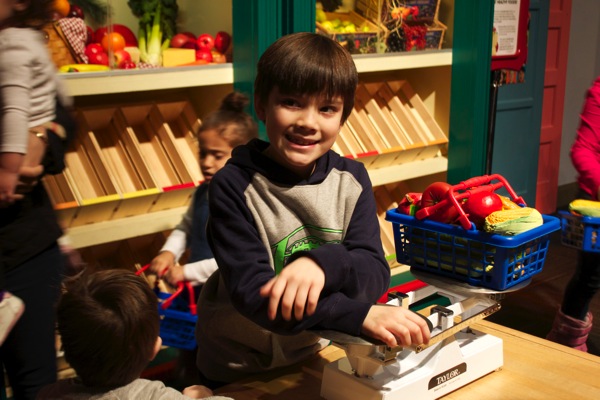 My 7 and 3 year old quite possibly spent 2 hours in this exhibit. From learning all about how everyone poops to kicking a soccer ball to grocery shopping non-stop, The Body kept both my gradeschooler and preschooler entertained and engaged with educational content and iconic characters we know and love.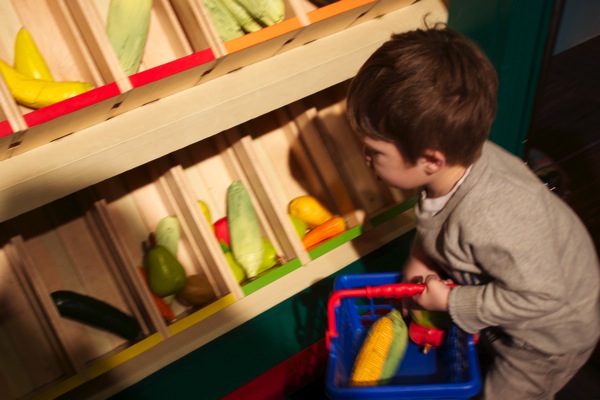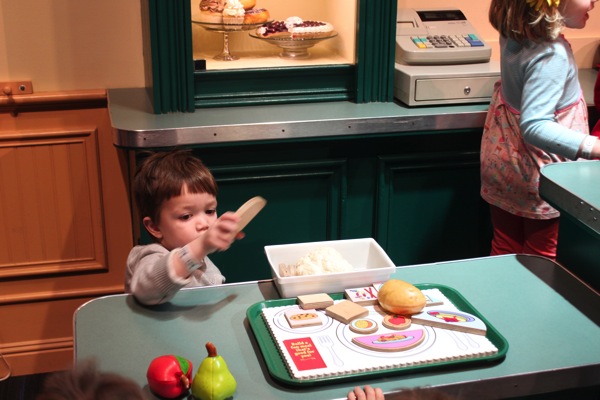 Since we visited on a weekend, the caveat to this exhibit is the high volume of museum-goers. Museums in general can be sensory overload, even moreso when you can barely walk through a crowd of small kids. As with any museum on a weekend, be prepared to wait for interactive features and taking turns with other kids. But truly, the wait and crowds are worth it, especially for the preschool set.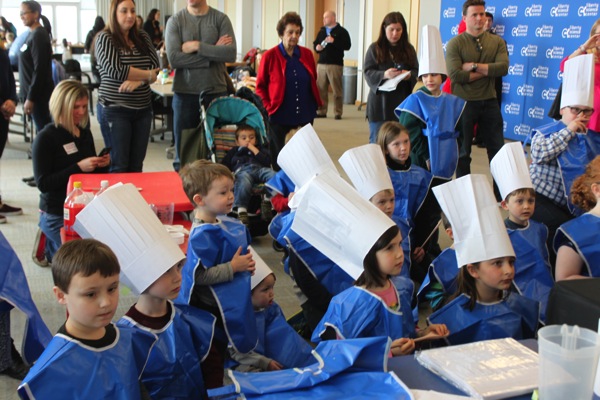 We enjoyed checking out Sesame Street Presents: The Body, courtesy of LSC and JerseyMoms Media. LSC has hosted bloggers several times, but I seem to always have the most fun when my friends from JerseyMoms Media co-host.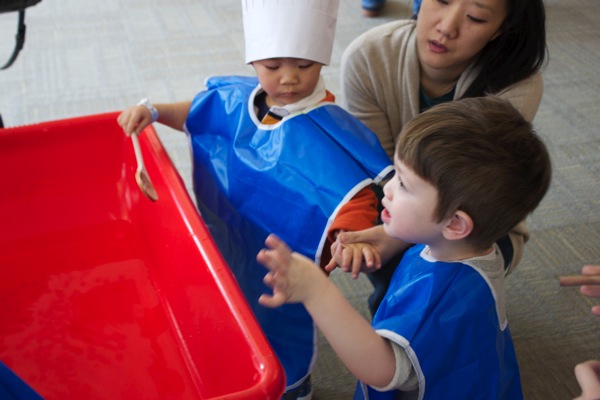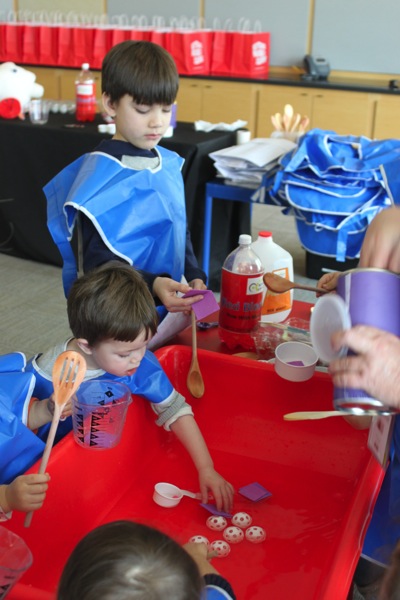 Not only do my fellow NYC and NJ bloggers get to socialize with our families, but we get to enjoy a day of educational fun. My kids absolutely love hands-on fun—and if it was up to them, the dirtier the better. Learning how to make "blood" was one of the coolest activities I've seen for this age group. A big thank you to LSC and JerseyMoms Media for hosting our family.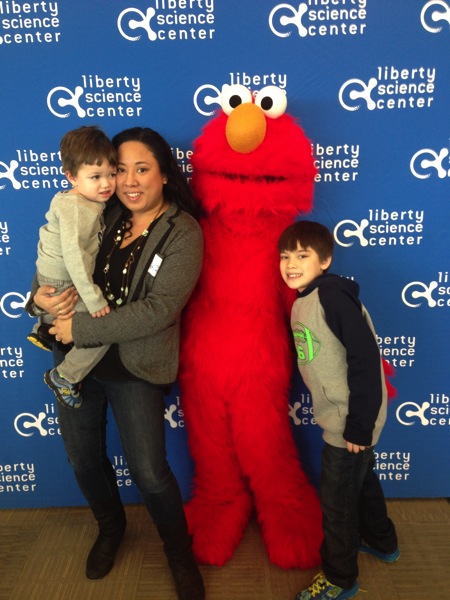 And speaking of hosting, LSC gave us passes to giveaway to our readers! If you'd like to check out Sesame Street Presents: The Body with your family, enter for a 4 pack of tickets below!
Full disclosure: I am being compensated for my time and travel to LSC. As always, all opinions on NKT are my own.