In Dreamworks' new animated film, "Home", two unlikely characters cross paths and work together to overcome alienation while learning to embrace imperfections.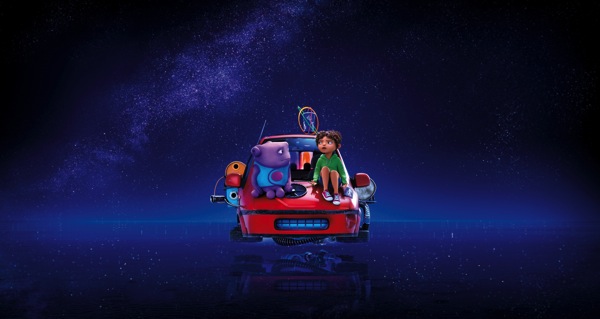 When the free-spirited tween, Tip, voiced by Rihanna, finds herself isolated and alone as the eccentric aliens, Boov, colonize Earth, she ventures out with her cat to search for her mom. As the Boov settle into their new digs, the quirky and often misunderstood, Oh, voiced by Jim Parsons, finds himself in another unfortunate scenario when he mistakenly sends a party invitation to everyone in his contact list—including their evil enemy, Gorg. When the cluelessly arrogant Boovian leader Captain Smek, voiced by comic legend Steve Martin, finds out that Oh made another mistake that might cost them their new home, ultimately, Oh is banished.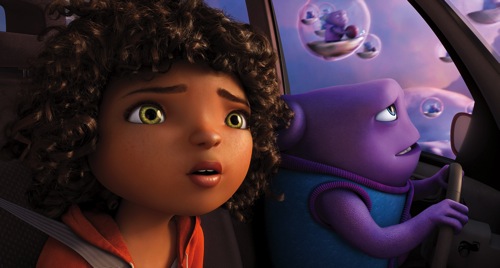 At the press junket a few weeks ago, I enjoyed listening to Rihanna, Parsons and Martin as they charmed a room full of bloggers and journalists.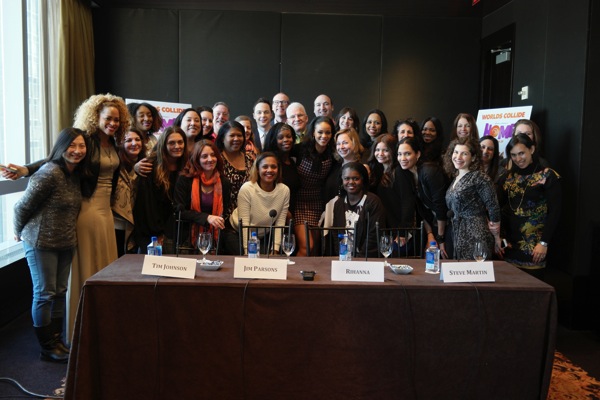 To my surprise, Rihanna was hilarious and self-deprecating; at one point, I totally felt as though we could potentially be BFFs. When a fellow blogger asked Rihanna about how important it was for Tip to resonate with her own character and traits, I appreciated her candor:
 "I think it was both important to me and DreamWorks Animation for this to be as realistic as possible.  We wanted little girls to feel empowered, little girls of any size, shape, color, race.  It didn't matter.  We wanted girls to just feel strong and brave and empowered and beautiful and like they can do anything.  And they can take charge of their life or their situation no matter what."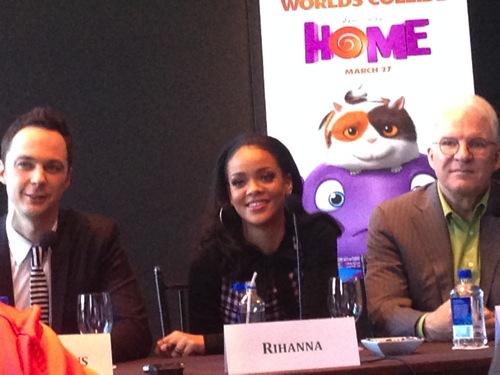 Hopefully, girls and boys will appreciate and be influenced by Tip's fearlessness and determination to rise above adversity.
In person, Parsons was just as charming as I'd envisioned. When asked what his takeaways were from "Home," Parsons appreciated several of Oh's strengths.
"Oh has his own selection of them too, this optimism and eagerness and friendliness and hopefulness, that I don't carry with me as in abundance and as much of the time as he does.  And there's not a good reason for–I mean, life gets in the way."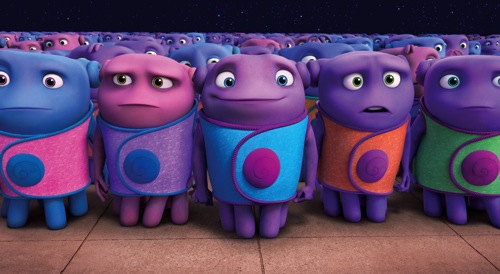 Parsons provided charm and awkward likability to the outcasted Oh, while Rihanna gave Tip a sassy, yet vulnerable persona. As recognizable entertainers who stepped out of their usual realm, providing voiceovers for Home was a new frontier for both Rihanna and Jim Parsons.
It was Martin's brand of grandiose comedy that made Captain Smek's arrogance and cowardice believable, yet strangely likable. Martin, of course, could effortlessly entertain the room with a single sentence.  As for Martin's takeaway from the film:
"I'm vowing to be more animated.  That's true."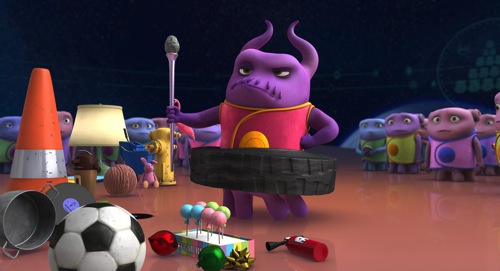 Jennifer Lopez voiced Tip's mom and lent her vocals for one of the songs in Home. With nods to popular lyrics and a unique soundtrack, the music was just as fun as the story itself.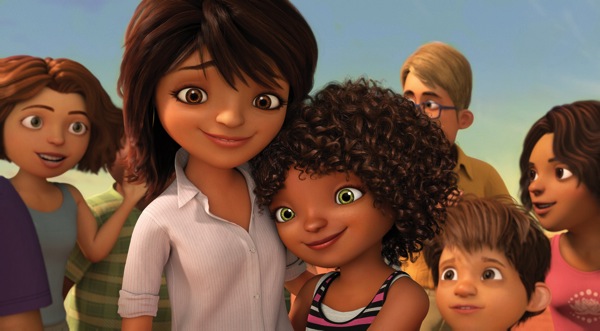 "Home" unearths a number of themes, but one message that will hit home for kids and families is that camaraderie and friendship sometimes evolve when you least expect it. Despite their differences, when Tip and Oh reluctantly partner up to overcome adversity, they realize they have just as many similarities as they have differences.
As their adventure unfolds, they learn about their own personal strengths and acceptance for things out of their control. As Tip and Oh bond and travel to search for family and safety, ultimately, they find friendship and compassion. Dreamworks' "Home" is yet another fulfilling family film that explores into multiple thought-provoking themes while maintaining a fun and relatable storyline for kids.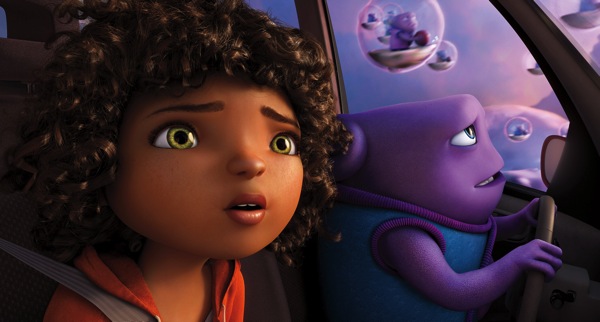 Overall, this is a fun film for families, but the story may be too big for littler audiences. For those who might not understand complex story lines or who can't sit through an hour film, I wouldn't recommend seeing Home in the theaters. At times, I felt that the dialogue was abrupt and borderline questionable. I found myself instinctively thinking a few times "we don't say that," as if my 7 year old was watching next to me. Toward the end, in one of the turnkey scenes, grief and loss is a brief topic. So, if your child is uneasy about loss and darker concepts such as evil, I'd give a second thought before watching "Home."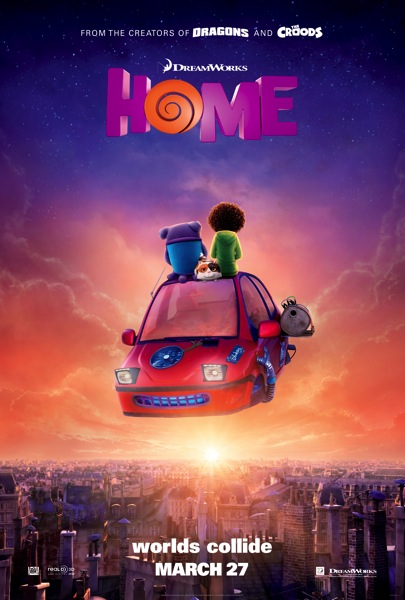 From Tip and Oh's light-hearted coming of age story, we learn that the idea of "home" transcends its literal meaning of a place or a thing. "Home" playfully depicts home as a feeling of contentment and a personal destination where love, life, family, friends converge. Home arrives in theaters on March 27.
Full disclosure: I was invited to participate in this press junket, but did not receive compensation. As always, opinions on NKT are my own.