The other day, we had a mini-party to celebrate the weekend. And because we're all about play, we were tasked to have a party with MommyParties to celebrate the launch of LeapFrog LeapTV
.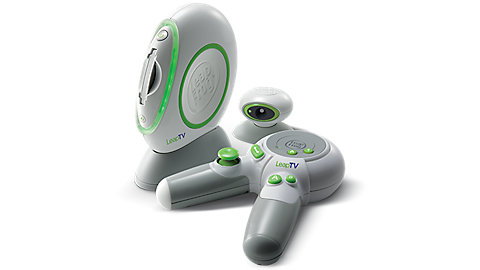 LeapTV is a new video gaming system from LeapFrog, the brains behind the LeapPad and LeapReader. With the LeapTV, kids can learn through motion as they jump, dance and go crazy. This system is unique because it was designed for kids specifically in the 3-8 year age range. The interface is simple and intuitive, the graphics are sharp, the motion-sensing camera puts kids front and center and the games are forward-thinking.
With LeapTv, there's 3 unique ways to play: body motion, pointer play and classic control. Through these methods, kids get to experience fun games with plenty of educational content in between.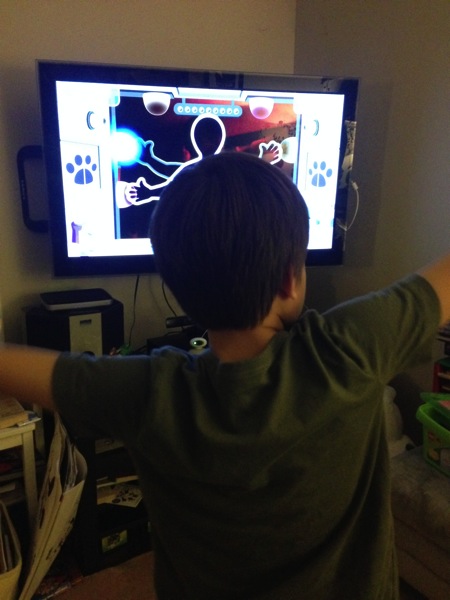 I found LeapTV to be much more appealing than I had envisioned. I thought, "a kiddie gaming system?" I was certain I wasn't going to like it, even though I'm a diehard LeapFrog fan. Truly, LeapTV exceeded every expectation and then some. From my delayed 2.5 year old to my gamer 7 year old, LeapTv satisfied both kids' gaming desires. It was easy enough for the younger guy, yet engaging enough for my seven year old.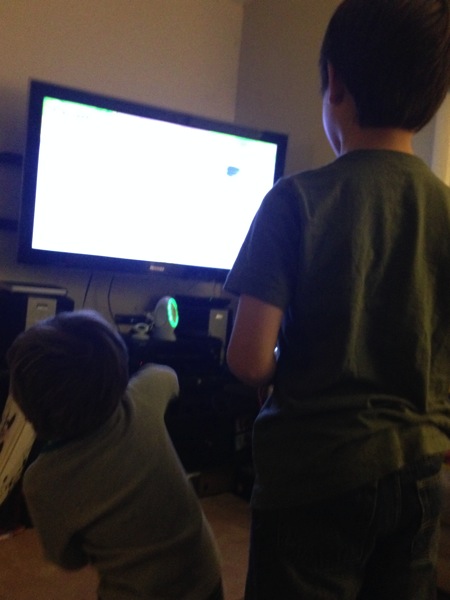 At just $149, I think LeapTv is a great primer gaming system. LeapTV can be a bit redundant if you already own an Xbox or another gaming system that has a camera. It's perfect for littler guys who express an interest in video games, yet can't quite play any games on the Xbox. The camera and games geared for the smaller ones make this system appealing for families who aren't ready to invest in a full blown gaming system. Above all, I loved watching my small and big guy interact together while they moved, grooved and reached for action words and slapped odd numbers. So fun! LeapFrog did it again with LeapTv!
Here's a video we put together that showcases our LeapTv experience:
Full disclosure: I was provided with a review unit to facilitate this post, and to share with friends and family at our LeapTV party. Affiliate links are included in this post.