Tucked away in an industrial area of Moonachie, NJ, artists, builders and welders toil away in preparation for Macy's Thanksgiving Day Parade. From the unsuspecting exterior, you'd never know that the office building that overlooks a distant NYC skyline houses the makings of magical displays and festooned floats. The 72,000 square foot building is home to Macy's Parade Studio, which builds and designs many of the floats and balloons featured in the storied Macy's Thanksgiving Day Parade.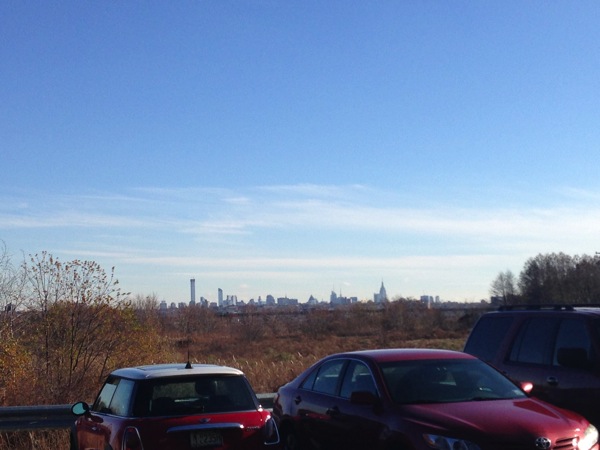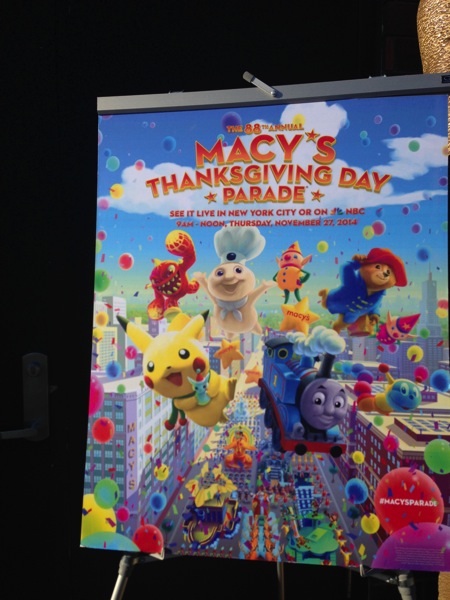 After a 40-year stint in Hoboken, Macy's Parade Studio has called Moonachie, NJ home for the past three years. From this studio, floats of all different shapes and sizes are designed, produced and assembled before the big day—Thanksgiving Day.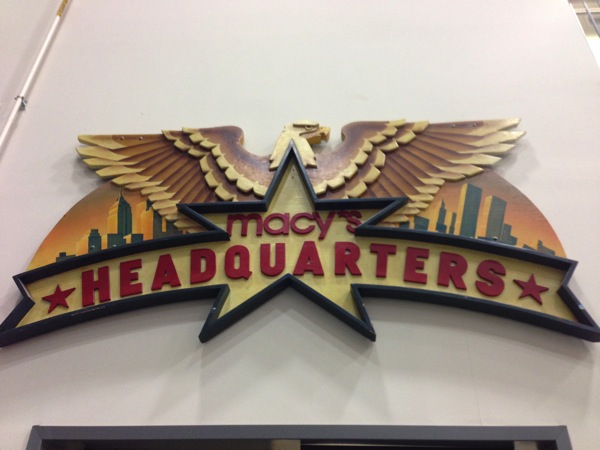 As families gather together, whether in-person along the parade route or in front of the tv to watch the Macy's Thanksgiving Parade, many hands had a part in the preparation for the festivities. Macy's Parade Studio's team of designers, carpenters, animators, metal fabricators and electricians are responsible for bringing creativity to life. As these creations come to fruition, the team must factor in logistics so that they're able to make it from the Studio through the Lincoln Tunnel and safely to its Upper West Side destination by ensuring the floats can collapse to no more than 12.5 ft. tall and 8-ft. wide. And before the floats and balloons head for its grand NYC stage, we got a glimpse at the Macy's Parade Studio for a firsthand look at some of the newest additions to this year's parade.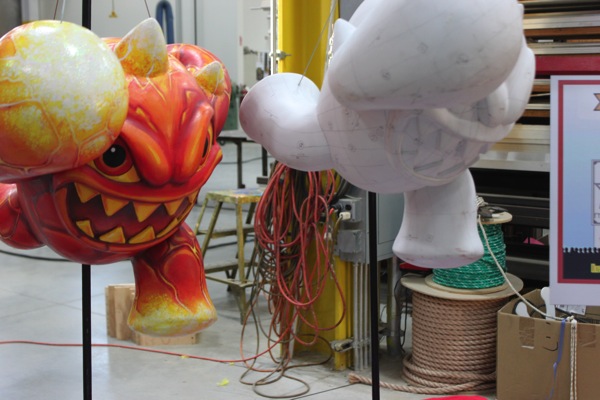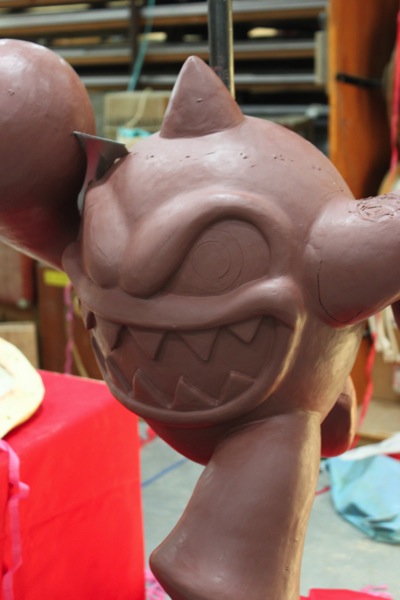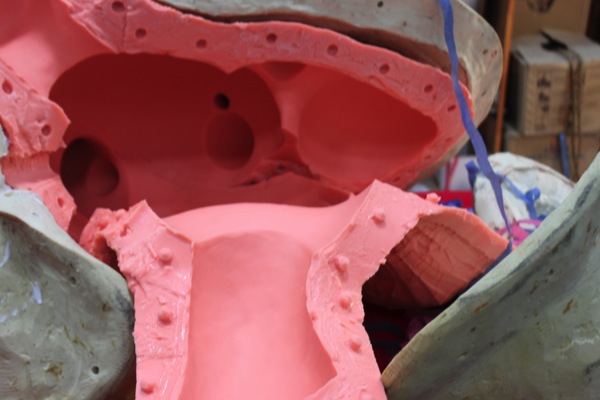 This year, the parade lineup boasts the most new character balloons ever assembled, along with five new floats. Timeless classic Paddington Bear, Pikachu, Pillsbury Doughboy, the Red Mighty Morphin Power Ranger, Skylanders' Eruptor and Thomas the Tank Engine will take flight for the first time. Returning balloons include favorites Adventure Time, Diary of a Wimpy Kid, The Elf on the Shelf, Hello Kitty, Papa Surf, Ronald McDonald, Snoopy and Woodstock, Spiderman, SpongeBob and Toothless.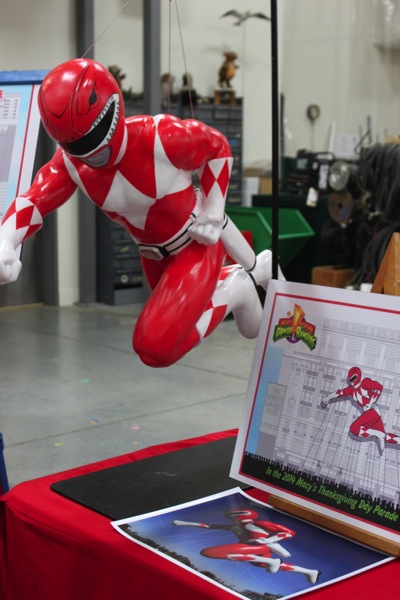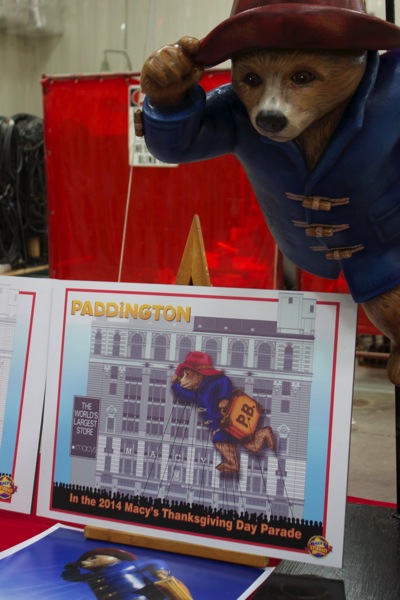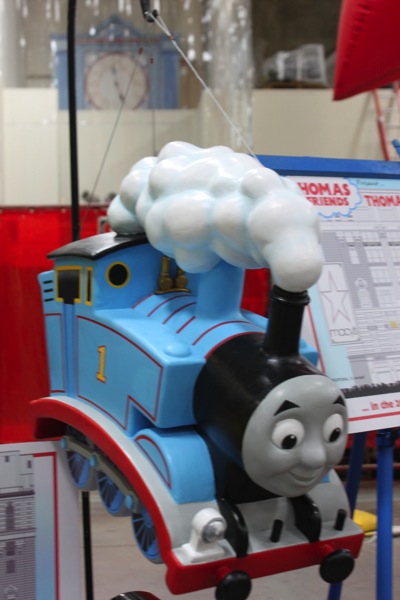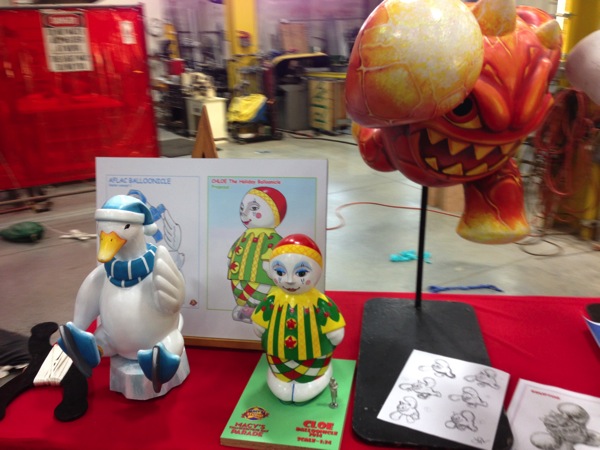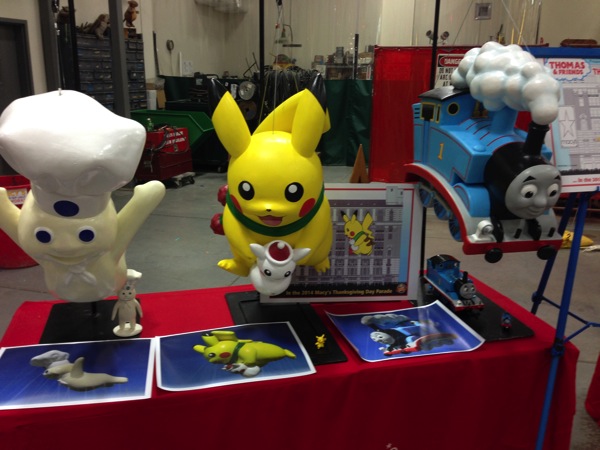 I had the chance to participate in a Q&A with Macy's Parade Studio VP John Piper, who gave us a lot of really interesting background info on the parade, the new floats and how they get those floats from New Jersey to NYC.  
Cracker Jack Popcorn, Beauty of Beijing, Dora and Friends, Goldieblox and Pirate's Booty will debut as new floats this year. Inspired by America's pastime, the Cracker Jack float's modern baseball theme will be a home run with its live cameras, giving spectators a chance see themselves on LED screens aboard the float and providing a surreal take on the ever-present selfie.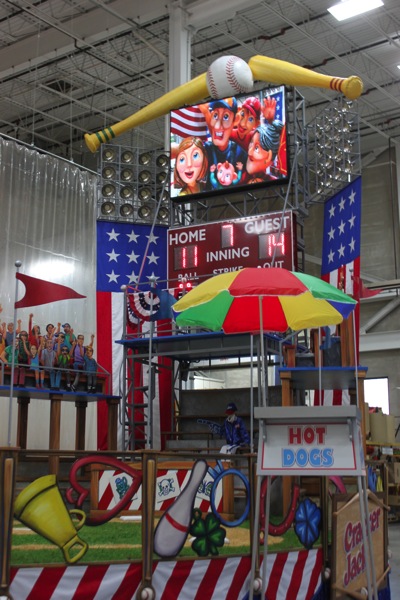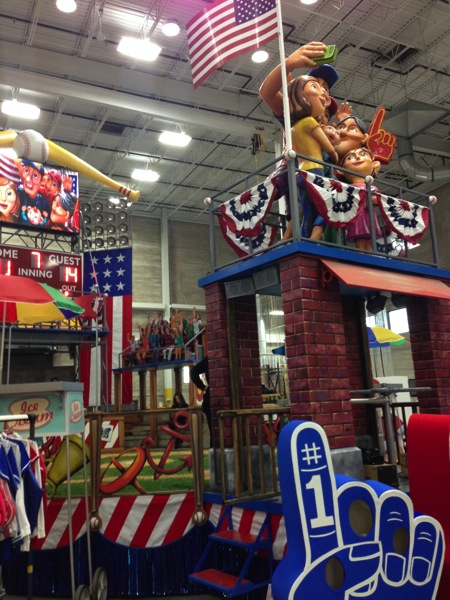 Beauty of Beijing showcases ancient and contemporary elements of Chinese culture.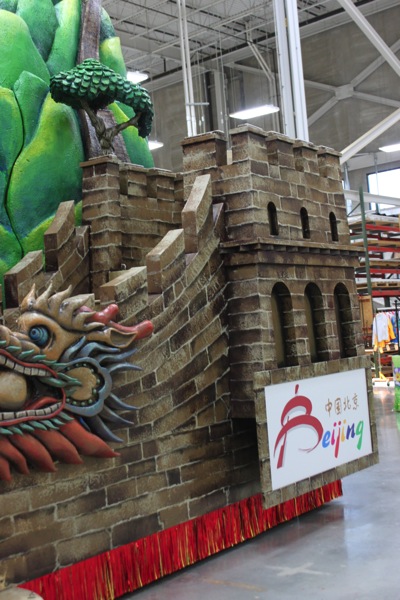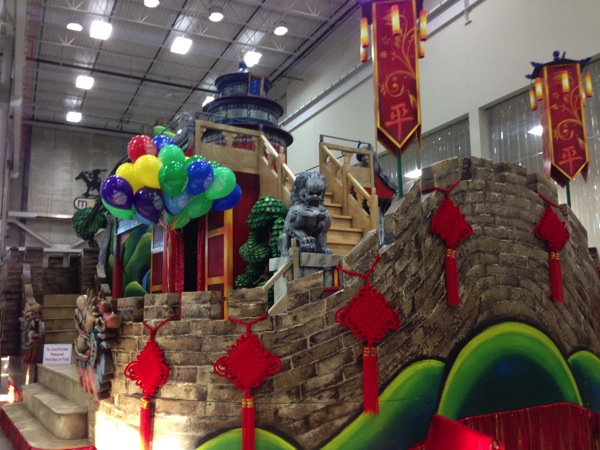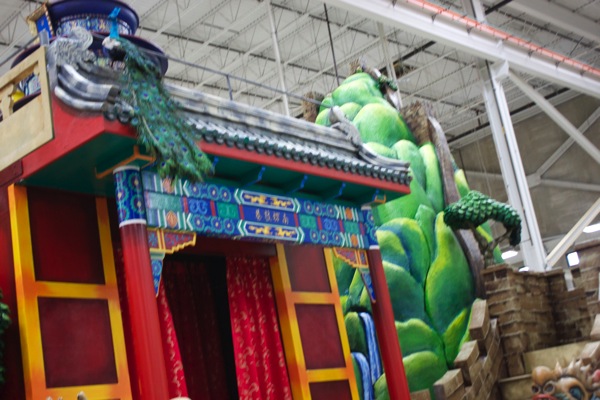 Nickelodeon's Dora and Friends' float, full of vibrant colors and bright details, showcases Dora's new home of Play Verde.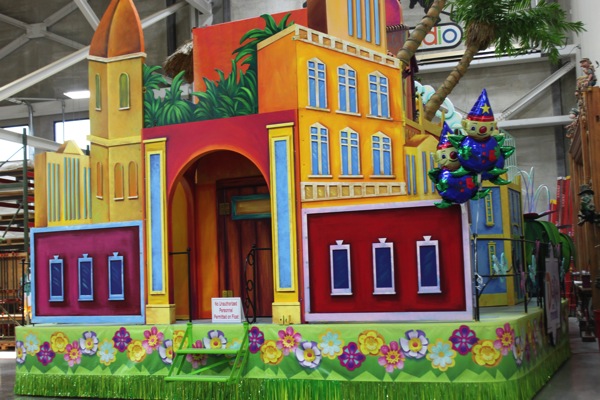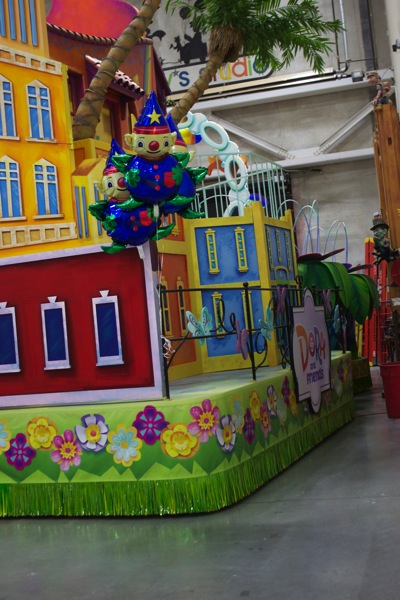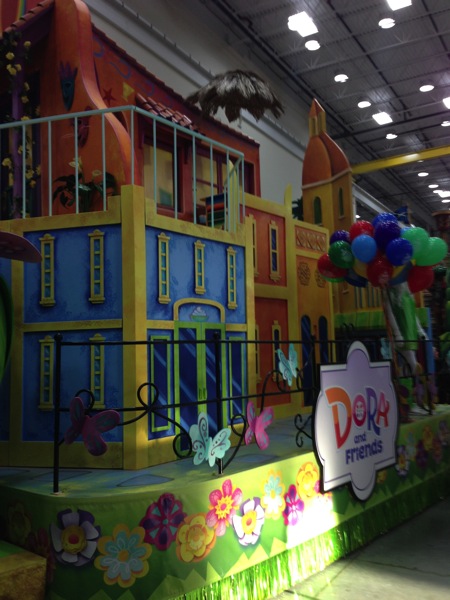 The Girl-Powered Spinning Machine from Goldieblox brings creativity and engineering to life with a myriad of spinning gears, pinwheels, parachutes and jogging wheels.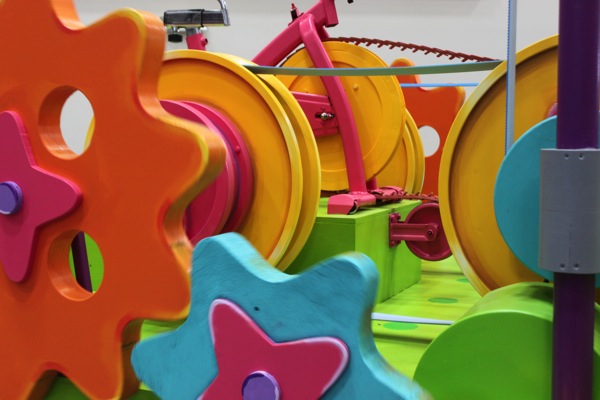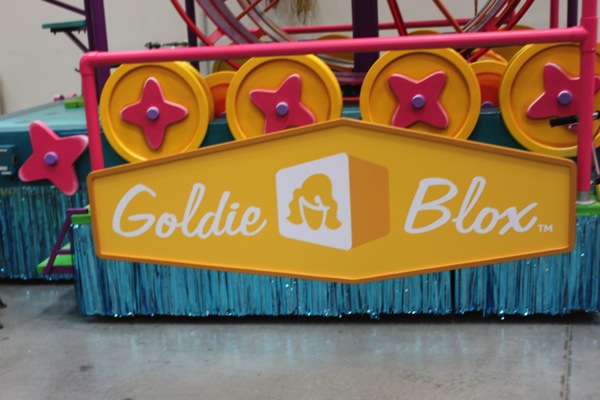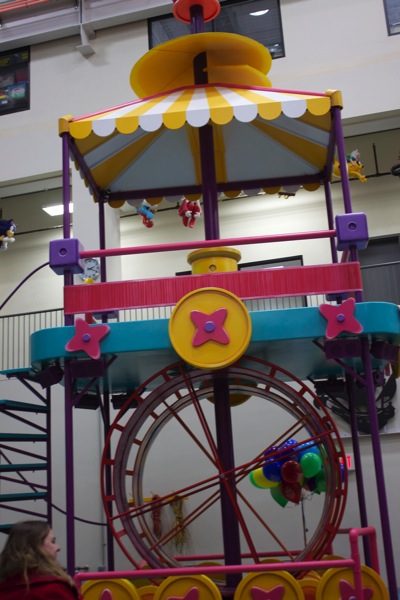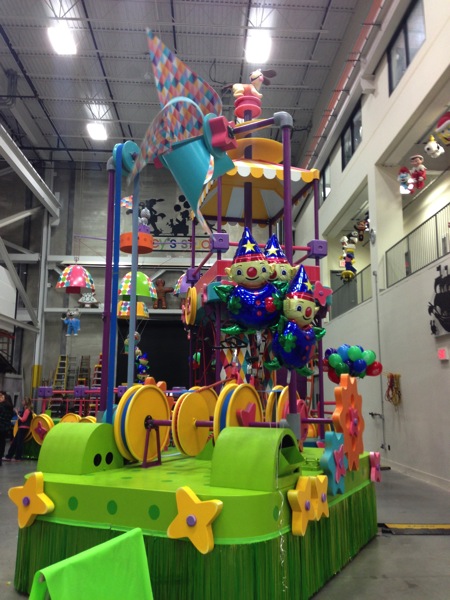 Meghan Trainor, pop star known for belting "All About that Bass," will be performing on the GoldieBlox Girl-Powered Spinning Machine. Ubiquitous lunchbox staple, Pirate's Booty Treasure Hunt pirate ship will make its inaugural voyage with its detailed Treasure map sail and plundering Pirate at the helm.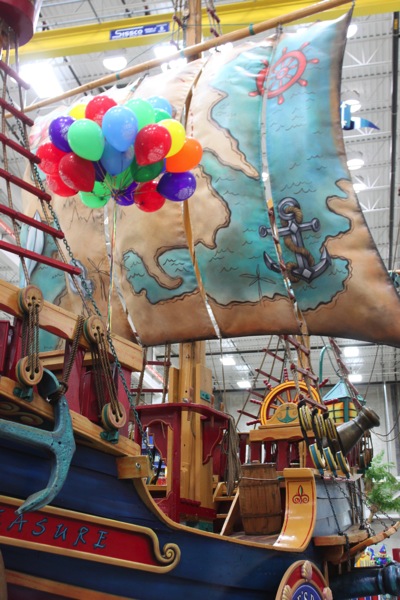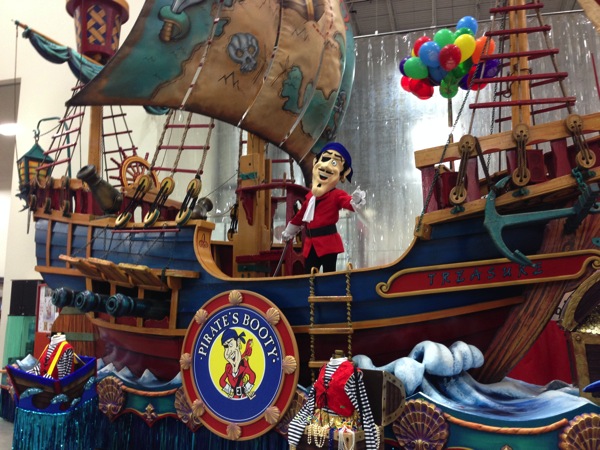 New Jersey's own B&G Foods, which is based in Parsippany, distributes Pirate's Booty among other popular food and household brands.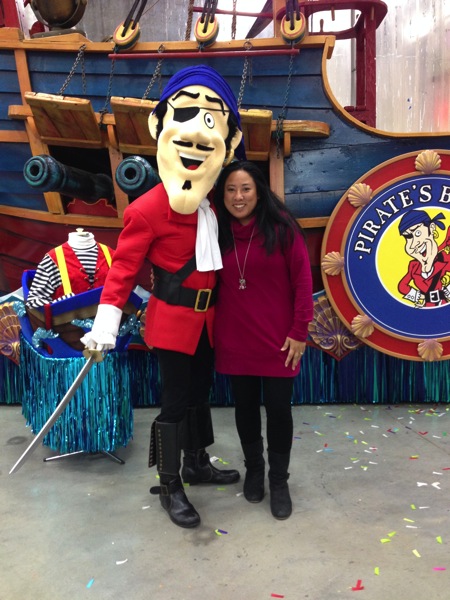 The 88th Annual Macy's Thanksgiving Day Parade will air Thursday, November 27, nationwide on NBC at 9am. The parade will step off at 77th Street and Central Park West and will travel down to Columbus Circle  and continue down 6th Ave to 34th street and make its final turn at 7th Ave. in front of Herald's Square.
Macy's Thanksgiving Day Parade by the Numbers
16 Giant Character Balloons, 
33 Novelty/Ornament Balloons, balloonicles, balloon heads and trycaloons
27 floats,
1,300 cheerleaders and dancers
1000 clowns
12 marching bands