Today marks National Play-Doh day, and with its close timing to back to school season, the iconic dough compound from Hasbro sculpted six schools and students from classic movies and tv shows. From Cher's plaid back to school outfit from "Clueless" to the Burn Book from "Mean Girls," to Rydell High's infamous T-Birds and Pink Ladies, to Mike and Sulley from Monsters University to the lockers from Saved by the Bell and to two memorable scenes from Ferris Bueller's Day Off, Play-Doh captured the essence of these classic shows.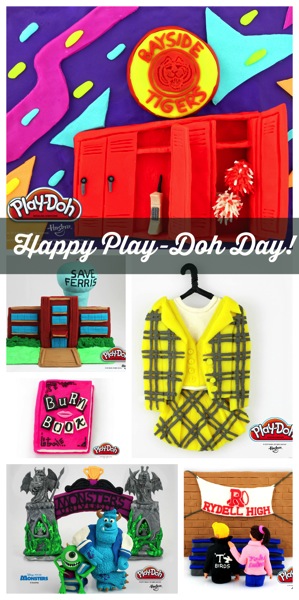 Play-Doh on YouTube
We can't leave all the fun up to Play-Doh on National Play-Doh Day! In case you didn't already know, the kids love watching kids play on YouTube. This is a thing, people. Some of the highest trafficked channels on YT are toy and play-based! One of the reasons I know this is because my 3 year old Godson is a huge fan of watching Play-Doh on YouTube. When YouTube was created, I bet they never even considered this would become a thing!
And in honor of National Play-Doh Day, here's a trio of channels that have captivated audiences young and old…all in the name of Play-Doh!
These videos give a thorough visual tour of the toys. What I found about these Play-Doh fan channels is that they rarely have a "face" to them.  And, I guess that doesn't really matter for the kids who just watch for entertainment, rather than research. As a blogger, I personally appreciate the faces behind the content, but that's me.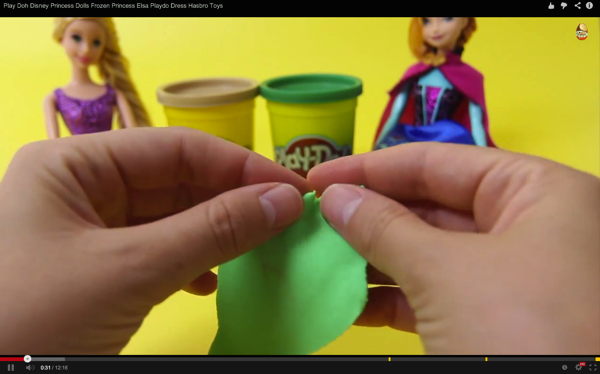 This is another unboxing channel that focuses on the product, rather than details of the toy.  This unboxing of Frosting Fun Bakery Playset which was originally published in August and has about 240, 000 views and counting. What's unique about these videos is that there's no commentary, just playing and unboxing. The musak gets repetitive, but it's still cute.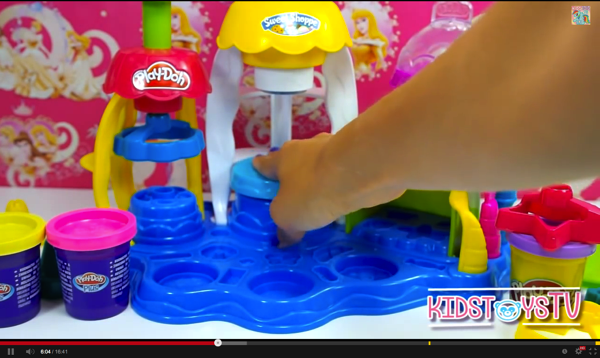 Perhaps the rockstar of the the Play-Doh YouTube sector, DisneyCollector has garnered billions of viewers on her channel that overviews toys. Billions! This video of the Mega Factory Play-Doh playset has a staggering 25 million views.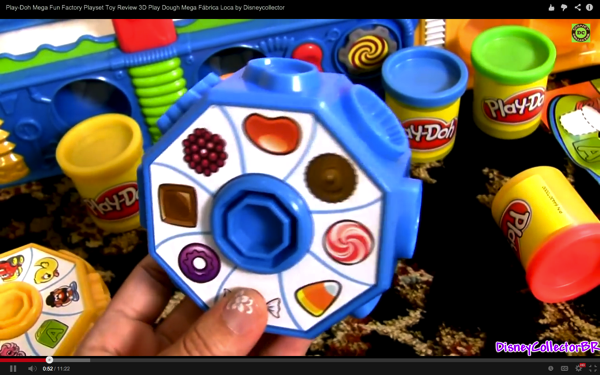 The voice behind Disney Collector is, quite simply a mystery. Many of her video analyze and unbox new toys, including Play-Doh sets. According to Adweek, she has over 3 Billion views. She's been mentioned by BuzzFeed, New York Times, AdWeek and now NKT 😉  After watching some of her videos, I get the allure. Her voice and video content are equally mesmerizing.