Leave it to Tommee Tippee to change it up and add some vibrant colors to the otherwise pastel-hued baby gear aisles.  Tommee Tippee has introduced the Fiesta Fun Time collection, which is now available on Amazon.  This limited edition collection features Tommee Tippee's Closer to Nature bottles in six jewel-toned colors including Green Glory, Turquoise Treat, Party Purple, Rascal Red, Grass Green and Sea Breeze Blue.  The Fiesta Fun Time Collections comes packaged with all the aforementioned colors in the 9 oz. Closer to Nature TT bottles.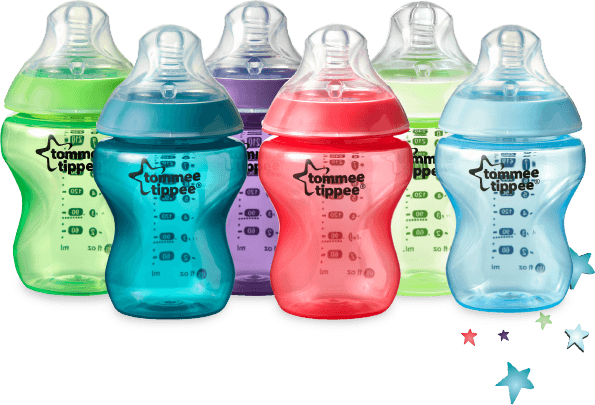 These BPA-free bottles feature the Easi-Vent valve which aims to eliminate excessive air flow. Breastfeeding mamas on the go will appreciate the breast-like nipples that mimic bfing.  As an exclusive bfing mama, TT bottles were among the only bottles that worked for us.  There was never nipple confusion, and TT bottles just made sense for us.  And as someone who LOVES color, I absolutely love this variety pack of the Fiesta Fun Time TT bottles.  My personal favorite color in the collection is the Party Purple, not just because we love to party, but purple for epilepsy awareness.
The Tommee Tippee Fiesta Fun Time Collection
includes six boldly colored 9 ounce bottles and is available now at Amazon.com. 
Full disclosure: This is a sponsored post, but as always, all opinions on NKT are my own.  Affiliate links are included in this post.