I'm going to be completely honest here: when it comes to beaches, I'm a bit of a snob. When I moved to New Jersey more than 13 years ago, I knew nothing about the beaches here, or should I say, the shore.  It was all unfamiliar to me: young professionals would rent space—not even whole rooms—in small shore houses; you had to pay to enter the beaches and they call it "the shore." What? 
Growing up in a beach town and then settling in a lake community in the NJ suburbs, we rarely visited the shore unless we were visiting family at LBI. In my 20s, we'd visit Jenkinson's for bachelorette parties, but the daytime boardwalk was totally foreign to me.  I'm so glad that has changed as we've grown to love Jenkinson's this summer as part of the Ambassador program.
There's so much to love about Jenkinson's, so much so, I felt compelled to itemize the things we love most about this fun boardwalk and attractions in Point Pleasant, NJ.
1. The Rides
If you spend any time at a beach boardwalk, then you know just how turnkey the rides are for the kids. It's, quite simply, a rite of passage to spend hours waiting in the hot summer sun mapping out which rides to ride and then waiting for said rides.  At Jenkinson's, the amusements are manageable, even on the most crowded days.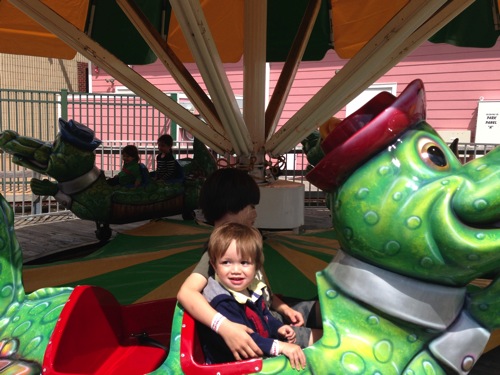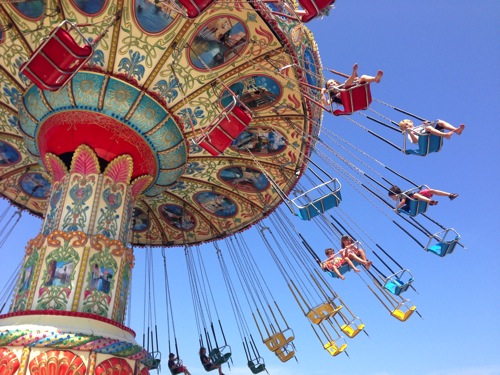 The lines are streamlined, the rules and regulations are clearly posted and all the rides appear to be safe. Most importantly, however, the kids love them. On wristband days, my older son and I can be found riding Flitzer non-stop.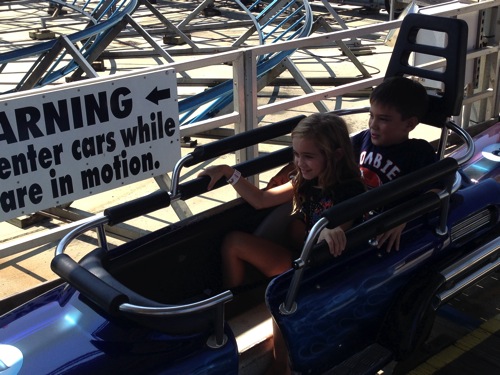 I especially love how there's a great selection of rides that appeal to my two year old as well as my six year old. Some rides that they can ride together include:  Motor Jump, Convoy Race, Carousel and the Elephants.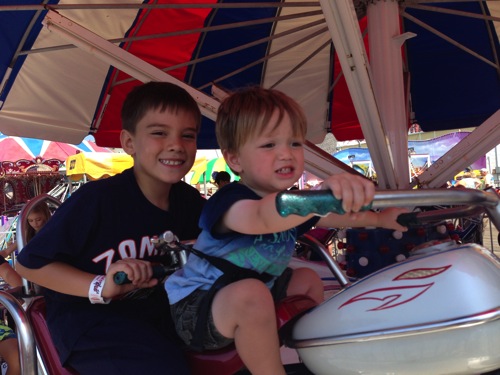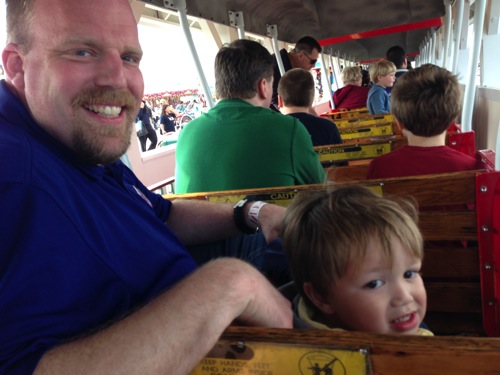 The Train is a family fave.  It's a chance to sit and relax somewhat in the shade, but still, the kids are being entertained by circling the perimeter of the amusement area. It's a win-win for tired parents and energetic kids!
2. The Aquarium
Perhaps one of the most unique aspects of Jenkinson's Boardwalk is their Aquarium.  Educating the public about marine life since the early 90s, the Aquarium remains a mainstay for tourists and locals alike.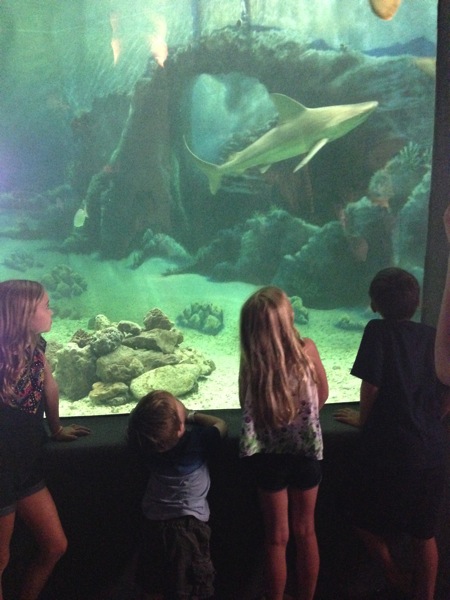 The Aquarium boasts exhibits such as Atlantic sharks, Pacific sharks, coral reefs, penguins and seals. We love to spend a few hours at the Aquarium to cool off from the beach and boardwalk, and it also gives us a chance to say hi to our favorite marine animal friends.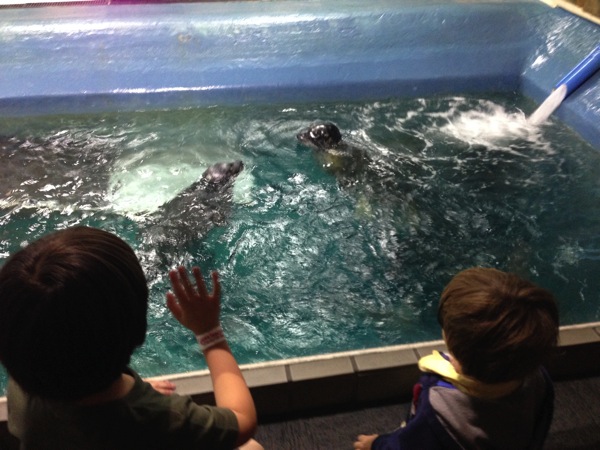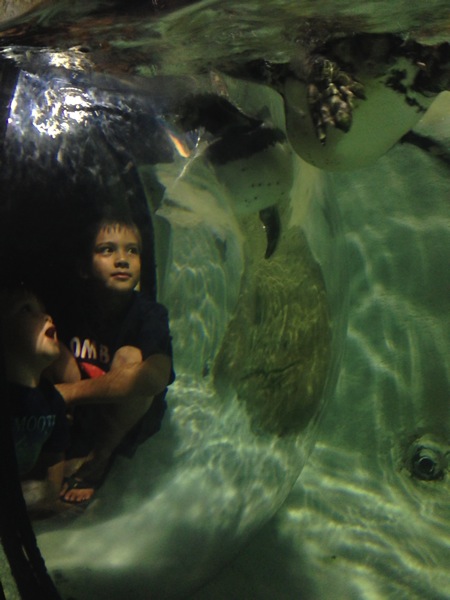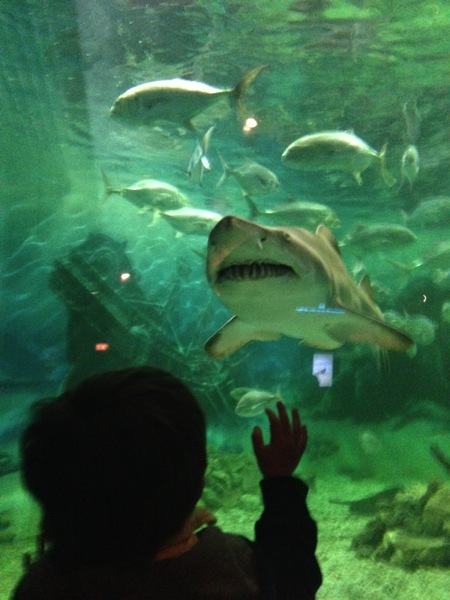 Like so many others, we love "studying" the sharks' and giggling at the penguins, but it's the seals who have our hearts. We talk about Seaquin and Luseal like they're our friends, and we're still mourning the loss of the Aquarium's beloved seal, Coral.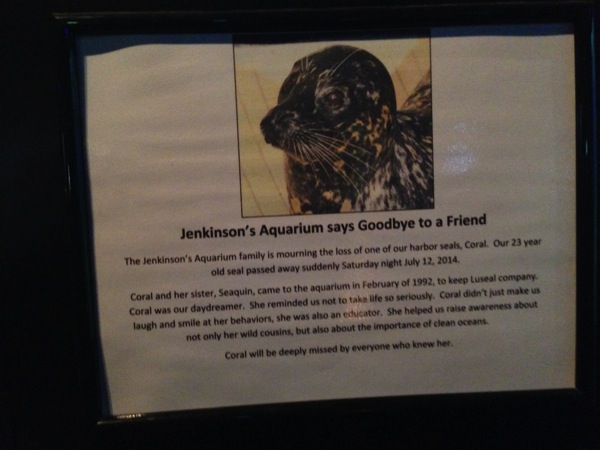 We were absolutely touched by the children's artwork in the makeshift memorial for Coral who passed away last month. On a brighter note, when we're not touching the stingrays in the touch tank upstairs, we absolutely love watching the seal feeding time or participating in one of the many educational workshops.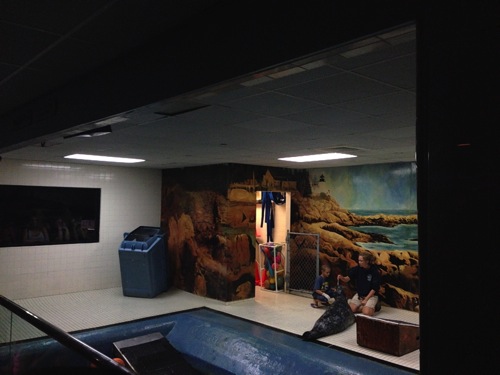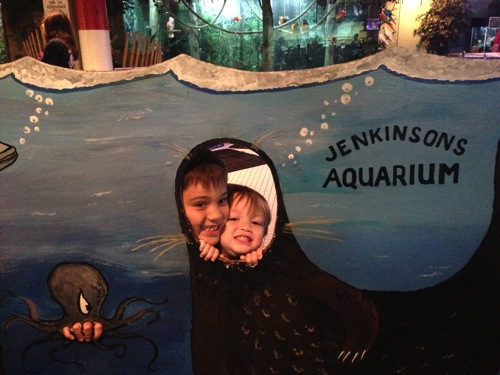 At just $11.50 for adults and $6.50 for kids 3-12, the Aquarium truly is a gem for the Boardwalk and worth every penny of its admission. 
3. The beach
As a lifelong east coaster, I've spent most of my summers at a beach: toes in the sand, relaxing under the sun and listening to the calming waves. It was so fun getting familiarized with the beach at Jenkinson's.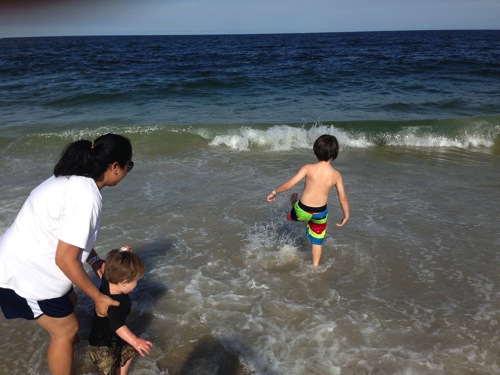 We found it to be a spacious and definitely one of the cleaner beaches we've visited here in the north. Even on the busy days, because there's so much to do at Jenkinson's, we never felt too crowded. My only complaint, as for any beach, is the parking situation—or the lack thereof. Daily rates for entrance to the beach runs around $9.50 for adults and kids five and under are free. Looking to spend even more time at the beach? Look into investing in a season pass, which runs around $90/adult and $45/child.  
4. Games
If you spend time at Jenkinson's, then you know there's no shortage of games.  From the arcade games to the games of chance to mini golf to the fun house, there's a game for everyone.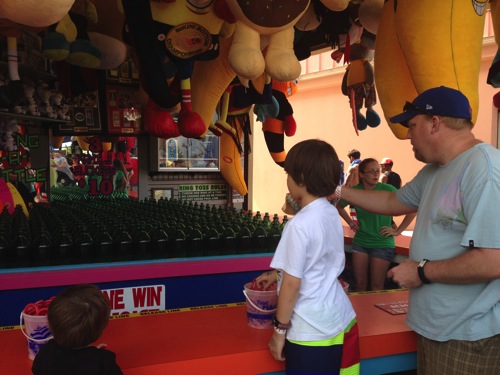 My family has a healthy obsession for competition, so we always like to try our hand at the games of chance. Those ring tossing games always stump us, but we give it a good family try. Thankfully, though, we had some luck at the water gun races. Earlier in the summer, we had fun with the rooftop mini golf.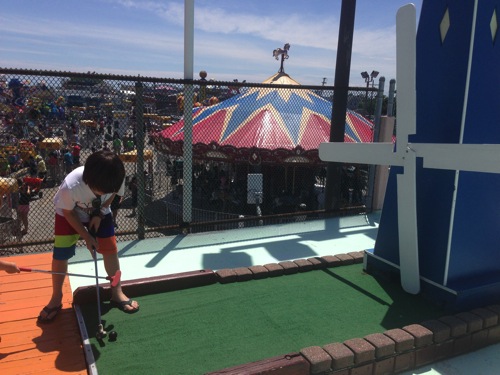 It was pretty difficult playing mini golf with a toddler in tow who wanted to sabotage everyone's game, but we had fun nonetheless. It gets a bit hot on the rooftop and this venue is not stroller friendly, so definitely keep that in mind if you're thinking of mini golf during the day. The views up there are not to be missed!
5. The Food
I always associate the best beach trips with delicious food. Jenkinson's Boardwalk offers a great selection of sweets and treats. For lunch, my family likes hitting Little Mac's for cheesesteaks, pizzas and fries.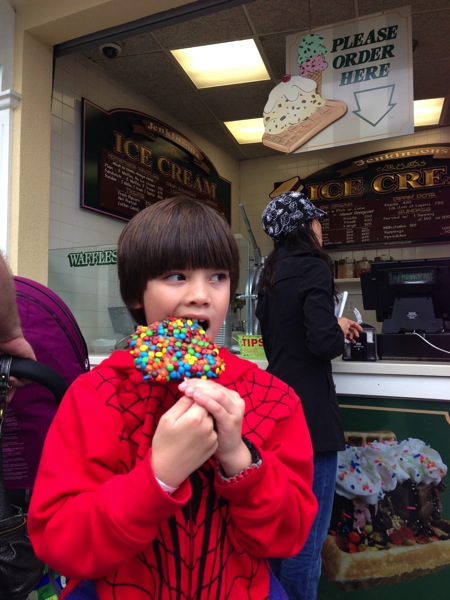 When at the beach, you can't go wrong with comfort food and fried food. The freshly squeezed lemonade stands, though, can't be missed!  Looking for sweet treats? Make sure you grab a frozen custard cone from Kohr's or a chocolate covered Rice Krispie from one of the sweet shops.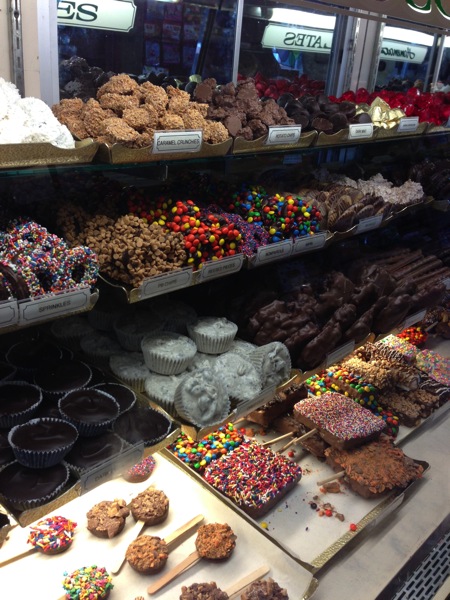 6. The Boardwalk
The beach and the boardwalk go hand in hand. As a teen, I remember walking up and down the boardwalk of my hometown, boy-watching, laughing and giggling with my friends.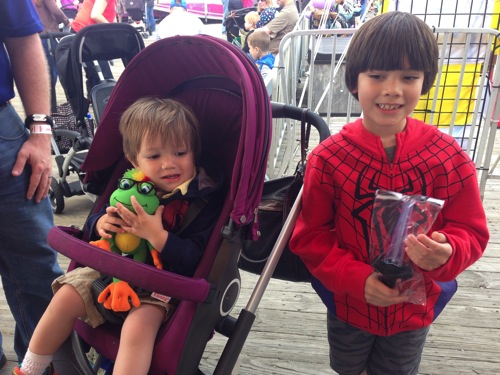 As a mom, it's fun to do the same with my family. Only now, our laughter and giggles are elicited from people watching and the silly antics that can be found on the boardwalk. One of the coolest aspects of Jenkinson's Boardwalk is the family-friendly activities that congregate on almost every corner.  Throughout the summer months, we've loved watching magicians, stilt walkers, and most recently, even participating in a kid hula hoop contest!  This is what makes summer so memorable.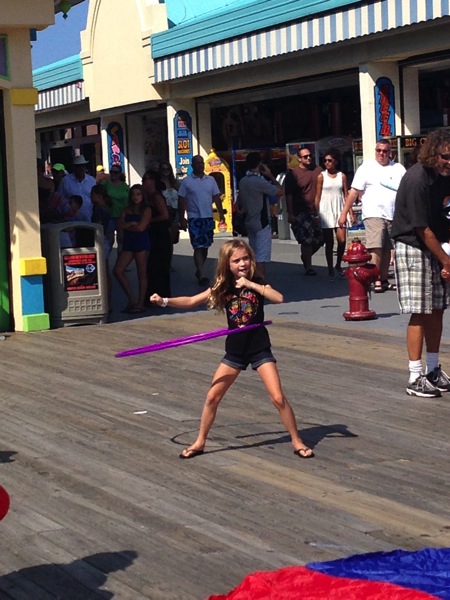 7. Making Memories
Last but not least, perhaps the best part of Jenkinson's is making memories with my family. I can record and take pictures all day long as we have fun, but the best kind of memories are the kind that we make in person.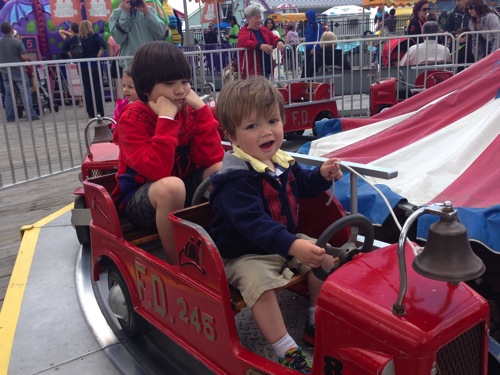 On Instagram, I posted how it was so tough being a big brother. As much as big brother hated riding a baby ride, he's such a trooper for appeasing Littles. Just look at that smile!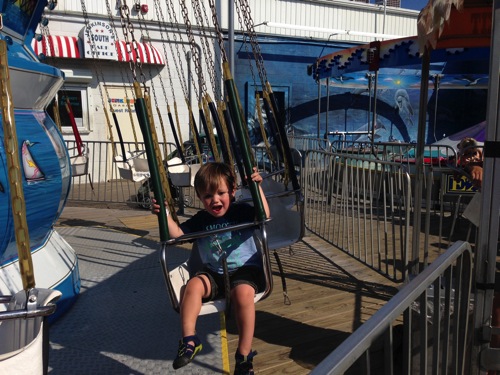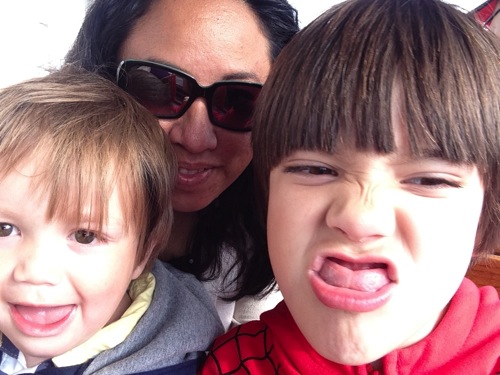 The best kind of memories are the ones that you and the kids will remember for years to come. Whether it's riding the Flitzer 120 times on one visit, winning a super-sized stuffed animal, getting totally freaked out in the fun house or giving Luseal kisses from a distance, Jenkinson's is the quintessential backdrop for making family memories that will last a lifetime.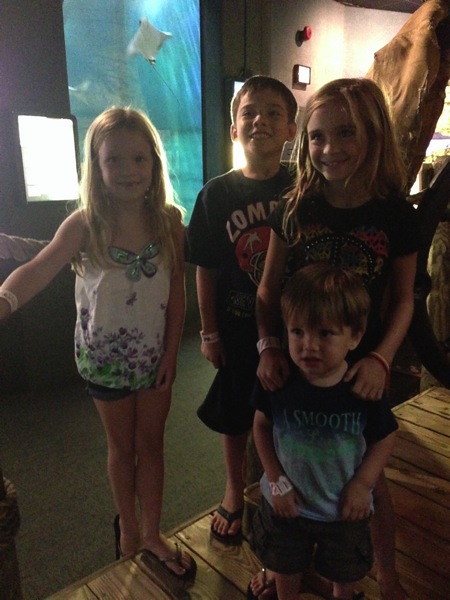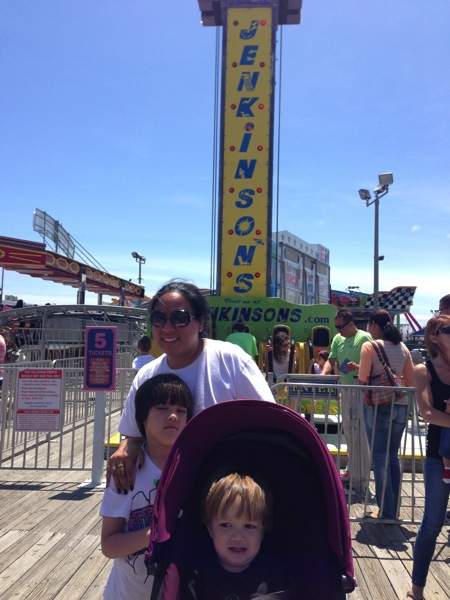 Full disclosure:  This is a sponsored post as part of the Jenkinson's Ambassador program. I was compensated for my time and participation, but as always, all opinions on NKT are my own.