Lazy summer days simply don't exist in our house.  Since we live in an active lake community and an active town in general, we typically find ourselves trotting from one fun event to another. Most of our summer mornings are spent at our lake's "beach," so we are in beach mode for almost the entire summer.
For us, "beach mode" entails snacks and meals on the go or packaged to eat on the beach.  We also always have our beach essentials packed into our beach bag and wagon.  Beach essentials include staples for the kids such as sunscreen, towels, beach toys and, of course, snacks!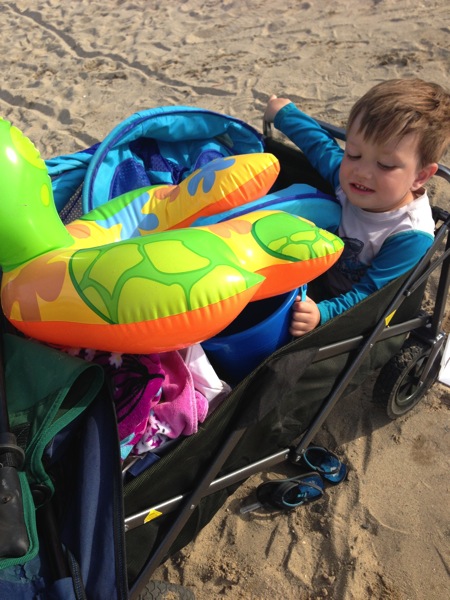 On that end, our June Saban Brand-bassador box included some super cool Paul Frank beach staples to supplement our ample supply.  I love that our Paul Frank pride is on display with the Skurvy Beach Towel, Reusable Snack Pack and Tumblers.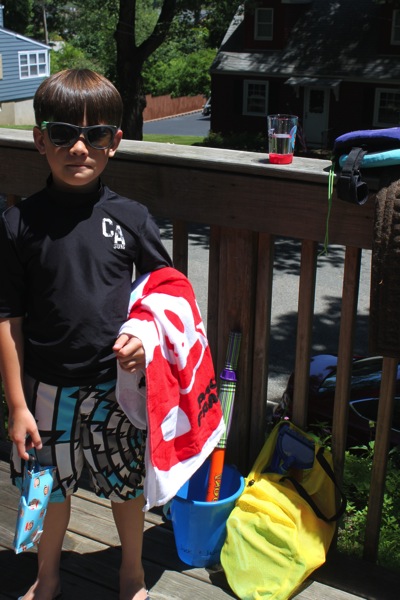 The Skurvy Beach Towel is a big, cozy towel that's both suitable for guys and girls.  It has polka dots, complemented by the signature Paul Frank Skurvy.  Both of my guys love warming up in this towel after a swim or simply laying out on it under the sun.  This towel can be found on Amazon.com for $17.00.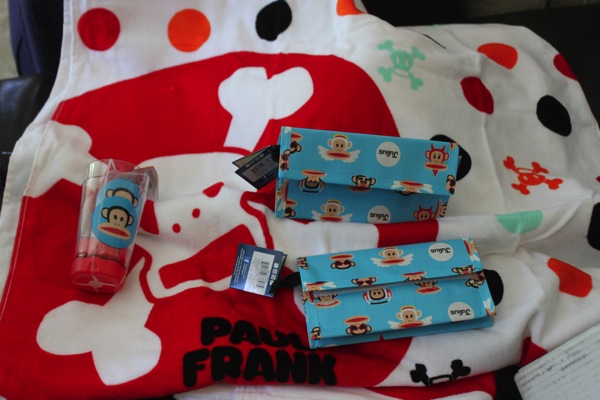 The Paul Frank Snack Pack is a cool eco-friendly reusable snack pouch.  It folds flat, yet opens up to an elongated triangular shape that seals with Velcro.  The Snack Pack holds fun snacks like pretzels and popcorn and is perfectly sized for smaller portions.  My only wish is that it was bigger!  The Snack Pack retails for $6.50 each on Zak.com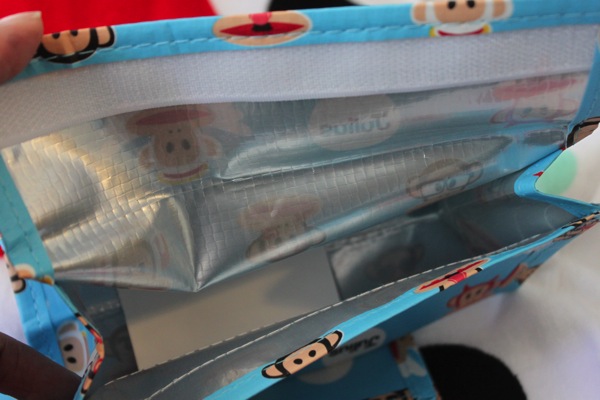 The tumbler is a fun cup, perfectly suited for either of my guys.  It has Julius on the front, with a convenient rubber bottom.  Like the Snack Pack, the tumbler is BPA-free and dishwasher safe, so clean up is easy and convenient.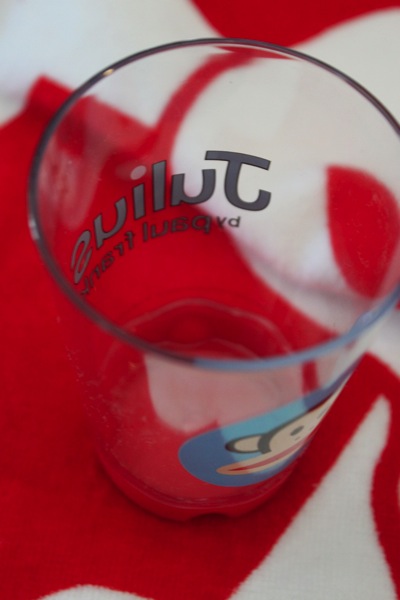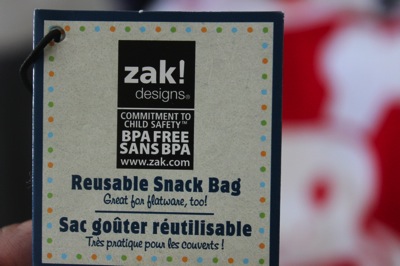 All of these beach essentials are perfect for on-the-go summer outings or relaxing days at home!
Full disclosure:  samples were provided as part of the Saban Brand-Bassador program.  As always, all opinions on NKT are my own.