Paul Frank is brightening our spring days with a fun selection of graphic tees for the kids.  This line embraces Paul Frank's emphasis on fun and being carefree.  Ideal for spring and summer days, the tees feature Paul Frank's eclectic graphics and friendly faces, like our pal Julius! 
Biggie is trying to be a ninja here.  Don't be afraid. 
I checked out the girls' tees online, and as expected, they're super cute.  I always love though, how Paul Frank caters to both boys and girls. Tees like the ones my guys are enjoying can be found at retailers such as Nordstrom.com, Macys.com, Amazon.com, Lord & Taylor, Bon Ton and Belk.com.
In addition to fun kids apparel, you can share your Paul Frank love on your iPhone case.  On GetUncommon.com, you can customize a variety of iPhone cases with pics complemented with Paul Frank graphics.  With the Dot Julius, Happy Julius or I Love Julius styles to choose from, not only can you share the Paul Frank love, but you can also show off your loved ones' faces too.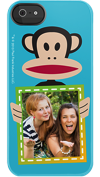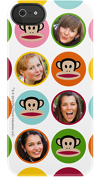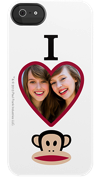 I ordered the Dot Julius case, and I can't wait to see how it turned out! I love these cases!
Full disclosure:  As a Saban Brand-bassador, I received samples to facilitate this review.  As always, opinions on NKT are my own.