Kim and Kanye may be making waves after their recent Vogue cover reveal; however, we're totally focused on Kardashian Kids, a new baby girl (k)collection featuring sparkly, animal print and ruffly motifs.

Now available at select Babies 'R Us, Kardashian Kids, a collaboration with Jupi Corp, is the latest brand extension for the reality family and first foray into their own children's clothing line.  Kourtney used her own daughter, Penelope, as the inspiration for this first collection. With cream and gold as the dominant color scheme, butterflies, stars, and of course, animal print round out the Kardashian take on "affordable high fashion" for babies.  
"Since becoming a mom, I've been so inspired to create Kardashian Kids with perfect prints, heavenly fabrics for a baby's skin and to bring fashion to the baby world that is affordable," said Kourtney, mother of Mason and Penelope.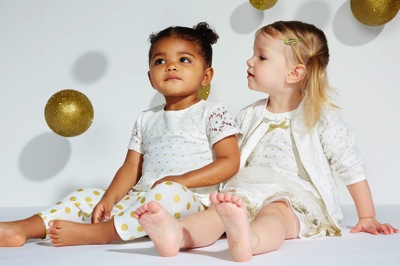 Kardashian Kids line includes baby essentials such as onesies, caps, blankets, as well as two-piece sets, jackets and dresses in sizes ranging from newborn to 24months. Prices for the new baby line range from $15-30. Here's a look at a few of the new pieces: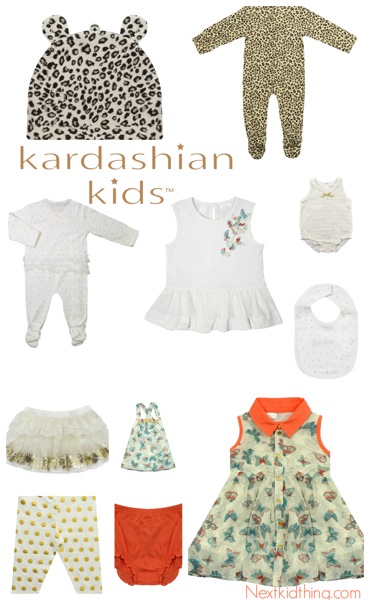 Kourtney, who was said to lead the way for Kardashian Kids, is hosting a blogger event with Babies 'R Us.  I had to decline because of my schedule, but am definitely interested to see how this line does.  I know quite a few people who like the Kardashian line for women at Sears, so I'd like to see if this gets the same response.  My first impression, though, it seems pricey for being dubbed "affordable."  Looks like some people who submitted reviews over at BRU feel the same.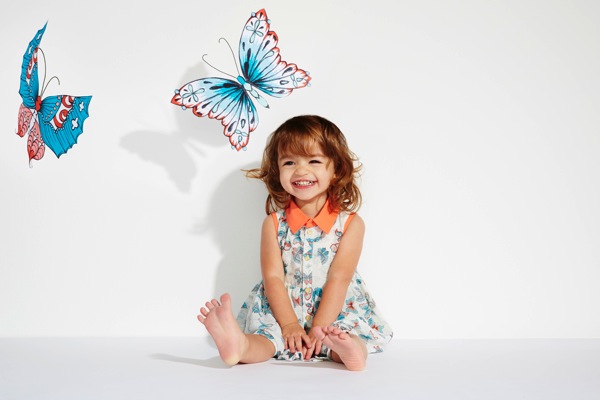 The pieces are absolutely adorable, and much more subdued than what I was picturing.  Though not practical for everyday outings, these outfits look ideal for Easter gatherings and such.   Also, I would have liked to see boys clothes included in the collection.  Obviously, I'm a boy mom and personally love boys clothes; but I love the way Kourtney dresses her son, Mason, so I'm bummed that boys clothes didn't make it into Kardashian Kids from the start.
What about you, mommas?  Would you invest in the new Kardashian Kids?