It's that time of year again when toy makers, idea generators, retailers, movers and shakers convene at Javits for the 111th International Toy Fair.
There's so much to be excited about this year, but in specific, I'm gearing up to check out the latest and greatest in fun, smart toys. Toys that aren't just mindless, but instead, toys that have substance, smarts, interactivity and are sustainable.
Before setting foot into Javits, I know we'll see a lot of monster and zombie-inspired toys. This segment, we know, has been a major hit with kids of all ages. Zombies and monsters aren't going anywhere anytime soon.
I expect to see a lot of new Disney properties brought to life in toys. With Muppets Most Wanted out in the spring, Captain America in April and Marvel-Guardian of the Galaxy out in August, Disney will be out in full force at Toy Fair per usual.
Toys will be smart, as in app centric or have some sort of parallel online presence. In fact, Alicia Keys, co-creator of the interactive children's app The Journals of Mama Mae & LeeLee, will help cut the ribbon at Toy Fair's opening ceremony on Sunday, February 16 at 10 a.m. Singer/songwriter/producer, entrepreneur, humanitarian and app co-creator Alicia Keys, along with Jessica Walton, have teamed up with Bento Box Interactive to develop a series of storytelling app experiences for tablet and mobile devices under the The Journals of Mama Mae & LeeLee franchise. The apps engage children 4+ on an interactive journey through stories, journaling, games and original music scored by Keys instilling important values for the target audience.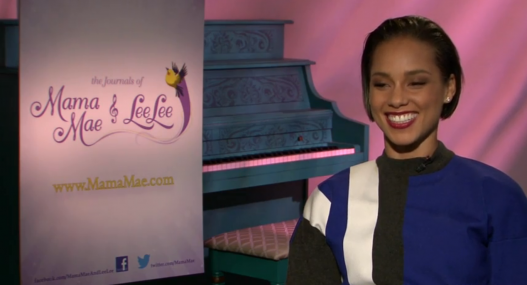 Photo credit: Aliciakeysmedia.com
From babies to big kids, I hope to seek out toys that both parents and kids love. But most importantly, I hope to find toys that have a bigger meaning; whether it's toy companies involved in charitable foundations or toys that reach kids of all abilities or toys that truly transcend gender.
Be sure to follow along at #TF14 or #TFNY, and of course @jenrab on both Twitter and Instagram.