Cold, wintry days often mean monochromatic shades of gray for weeks at a time.  We're currently craving warmth  and color on the dull days, and enjoying these goodies (and gear) that channel some much-needed cheery vibrance.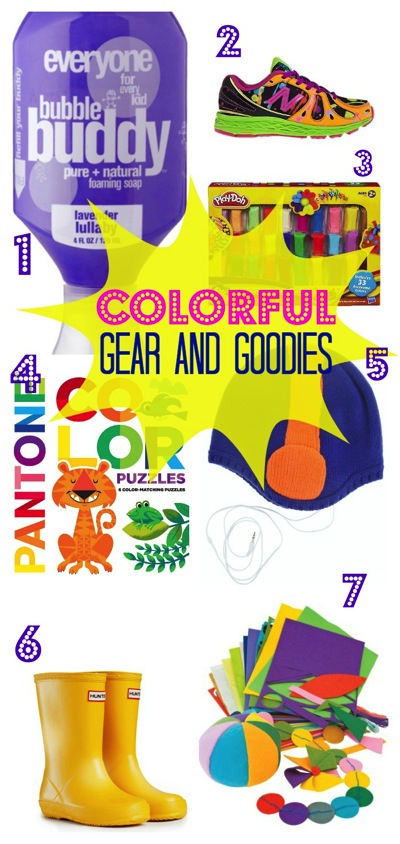 Winter, especially with small children in school, typically equates to germs…lots of them.  There's been a lot of negative reports about antibacterial products lately, which is why I prefer old fashioned soap and water when it comes to hand washing.  In fact, I'm currently I'm in love with EO's Bubble Buddy. This kid-sized foaming soap squeezes out and features natural and pure ingredients and is paraben free, polysorbate free, disodium EDTA free and sodium laureth/lauryl sulfate free. With scents like orange, coconut and lavender, Bubble Buddies makes clean up time a little more fun.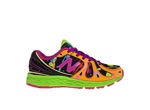 A departure from my predictable and conservative gray New Balance sneakers, the Splatter 890v3 make quite the colorful statement for kids.  Neon colors are a resounding throwback design trend and remain a mainstay in kid style. These New Balance sneakers not only boast a brighter presence, but also feature glow in the dark details and splatter design. My boys have this style and have been sporting them when we head to the indoor playspace.  I love how the bright colors contrast against all the snow and gray landscape of winter.  Aside from the bright colors, I always love that the New Balance's baby and toddler sizes feature a hook and loop closure.The Splatter 890v3, which was unveiled this fall, is available in toddler and youth sizes and are currently on sale.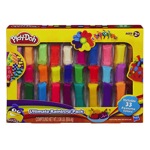 A longtime fan of Play-Doh, I've probably mentioned how my love for this classic modeling compound has been renewed with the babe's ongoing therapies.  Between his occupational and developmental therapy, we get even more use of Play-Doh around here.  So, between the big kid's creative sessions and the little's therapy, we seem to always be creating something colorful, which is why I absolutely love Play-Doh's Rainbow Pack.  With a palette of 33 different colors, the Rainbow Pack is ideal for those open-ended play sessions where a handful of colors just won't do.  Even better, the singular packs found in the Rainbow Pack make Play-Doh even more portable for those families on the go.  The only caveat I found for this fun spectrum of Play-Doh is the clean up and storage afterward.  I don't like mixing the colors, so we try to preserve each individual color by wrapping each one in plastic wrap.  There has to be a better way, though.

Having studied a bit of graphic design and then working closely with magazine production, I appreciate that Pantone remains the color standard.  A Pantone-influenced children's book is an ingenious idea.  I couldn't think of a better way to introduce a spectrum of color to young kids, than by the authority itself.  In this Abrams title,  nine basic colors and 20 shades of each are overviewed, giving toddlers and preschooler a bright primer on the beauty of color. The  puzzle element to the book gives it a tactile approach to engaging the kids even further, though unfortunately, we've learned by experience that these pieces are easily lost.  Nevertheless, Pantone Colors is our color theory board book of choice.

We're obvious fans of Ruum Kids Wear, but when I say I love them for their unique style, I mean LOVE.  Beyond the cool, yet classic styles, Ruum has some of the best accessories to boot.  Right now, they've got crazy sales going on, including their winter gear.  In January and early February, I like to stock up on basics for the next size up, but I positively love this cool headphone hat.  You rarely see purple for boys, so I always love that I can turn to Ruum for boy color schemes beyond baby blue.  Best part of this unique hat, besides the fact that it's on sale for about $3?  You can wire a pair of buds so that they actually depict the design.  Want some gloves to match? Those are $3 bucks too! Cool!

I'm sure I've professed my love for Hunter Wellies before, but I'm currently loving these bright yellow boots for kids.  The fire fighter and lady bug rain boots get overplayed, so why not opt for a pair of yellow Hunters that are well worth the investment.  In addition to rainy days, Hunter boots can be paired with warm boot socks and worn in the snowy weather. If you have an older kid and need functional, colorful rain boots, check out Hunters.  These are the kind of staples that are worth the investment and hold up as hand-me-downs.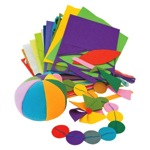 I've been in love with Todd Oldham's kid craft line Kid Made Modern since its debut at Target a couple of years ago.  From the basic colored pencil sets to the craft kits, Kid Made Modern takes craft sessions to an all new level of cool.  Santa gifted Biggie with the coolest ukelele personalization kit and comic creation kit.  It's like Kid Made Modern can read our creative minds to combine fun, function and crafting.  I'm currently eyeing the Felt Frenzy kit, which would be a great collaborative craft with the toddler and big kid.  The colorful kid-friendly felt crafts make this kit a perfect snowy day activity.