It's never a dull moment around here with sicknesses and other real life craziness happening all day, every day.  That said, I'm excited for 2014 and all the newness it brings with it.  Of the great things upon the horizon, I have a few new partnerships lined up.  One of the coolest ones, though, is this one right here: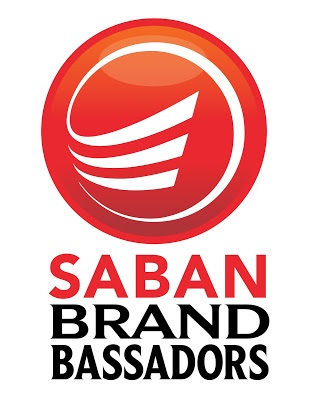 This year, I was invited to be a Saban Brand-Bassador.  What does that mean exactly?  Essentially, as a brand advocate, I will share the latest and greatest about Saban Brands, which includes awesome properties like Power Rangers, Julius Jr., Paul Frank, Vortexx and one that I'm particularly excited about: the Popples.  Popples, people!  I can't wait to find what's in the pipeline for these great brands.
This month, we received our first mailing.  It was a Digimon Fusion themed package that gave us a fun primer on this new property that debuted on Nickelodeon and Nicktoons last fall.  Here's our unboxing:
In its sixth season, Digimon Fusion can now be seen on the Vortexx on the CW, airing every Saturday at 10:30 am. From what we've seen, this is an exciting and action-packed cartoon geared to older kids and one that I hope to add to our post karate show line up.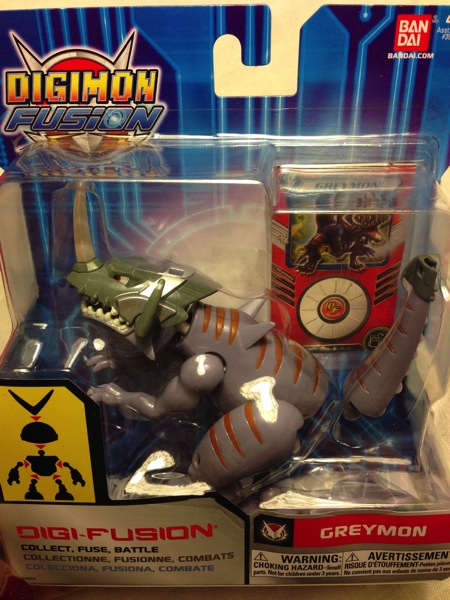 In our fun Digimon Fusion box, we had a chance to preview the fun new toys from Bandai. We received Greymon, which is a ferocious dinosaur-looking character.  The figures give kids a chance to replicated the DigiFusions that Mikey creates in the series.  The DigiFusion Figures features a ball and socket construction system, where kids can create their own combinations and even fuse multiple figures together.  The DigiFusion character reminds me so much of those old school toddler pop shapes, but for bigger kids.  Though the figures are geared to bigger kids, I loved that the 2 year old could play along and help create a character.  My older boy is in the action figure stage, so the DigiFusion Figure is a perfect fit.  
A neat feature about the DigiFusion Figure is that it comes with a touch through technology card which will be placed on the Fusion Loader app and a sequence of numbers on the card in and an order that will activate the loader to call out the Digimon character on the card. These new toys will be available at major retailers starting in mid-February.
I'm super excited to be a part of the Saban Brand-Bassador program and can't wait to divulge more information as we get it.  For now, be sure to check out Digimon Fusion on the Vortexx on Saturdays.  New episodes will return to Nicktoons on February 17.  Even better, there's going to be an all day marathon with two new episodes at 9pm that day.
Full disclosure: I was not compensated though received promotional material to facilitate this review.  As always, all opinions on NKT are my own.