During the weeks leading to the Holidays, I'm often busy with kid-centric gift ideas and reviews that I forget to shift gears to focus on friends and adult family members.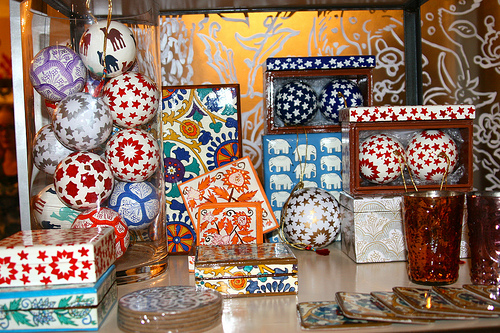 Luckily, at the recent Momtrends Holiday Soiree, we were introduced to quite a selection of stylish gift, entertaining and decor ideas.  I browsed gift ideas from the hosting venue, Roberta Freymann; enjoyed delicious non-alcoholic drinks from Welch's; sipped some Anna de Cordonui bubbly , who also taught us how to wrap a bottle.  We also enjoyed noshing on treats with Nocciolata spread and some Cabot snacks, while learning festive decorating ideas from Teleflora.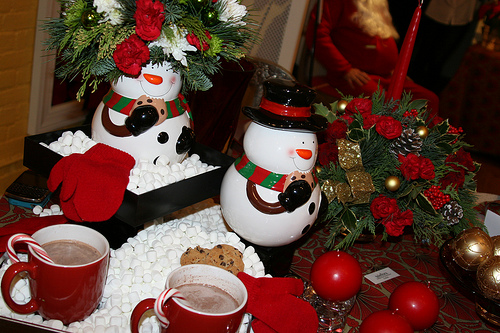 With Christmas parties in mind, I finally learned how to do a "goddess" braid, thanks to Glamsquad.  I'll have to try this for an upcoming cocktail party.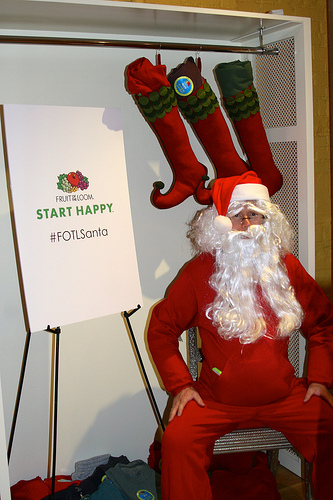 Vitabath natural soap is one of my all-time favorites, so I was glad to see the brand at the event.  Santa even made an appearance wearing none other than a Fruit of the Loom hoodie.  I just love the way Fruit of the Loom's hoodies have a cool pocket within the pocket, perfect for holding an iPhone or other device.
And because the holidays are all about giving, many people brought gently used coats to donate to Baby Buggy, the charitable organization that helps babies and kids in need.  In addition to all of these fabulous gift and entertaining ideas, it was so nice seeing so many of my friends, and take my mind off of my ongoing frazzled state.
As always, we left the Momtrends event with a gracious gift bag with goodies from many of the aforementioned brands.  I've been a longtime fan of Alladin products, so I was excited to find a cool mason jar drinking cup inside.  Also, at the event, I won the raffle for super chic, but affordable Denizen jeans.  All in all, it was a lovely evening well spent with great friends and fabulous finds.
All photos are courtesy of Momtrends