Christmas brings with it a myriad of traditions and nostalgia.  Perhaps my favorite traditions are reading Christmas-themed stories with my brothers and fully divulging into the Christmas spirit through festive stories.
I've tried to instill this fabulous tradition with my boys by reading stories with them throughout the season.  I recently received two new books that are worthy of adding to our library and Christmas tradition. The Magic Christmas Key and My Snowman and Me, both from Pine Tree Publishing embody the beauty of the season and all that I hope to share with my kids.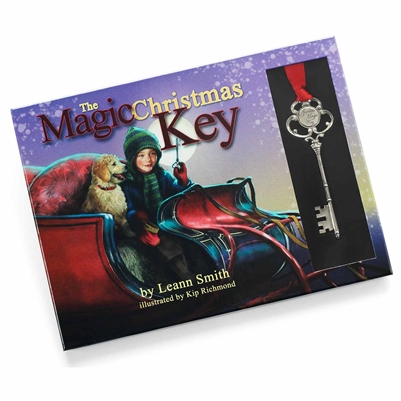 The Magic Christmas Key by Leeann Smith is about Andy's adventures with a magic key, which his grandfather gave to him for safekeeping.  With this key, Andy learns about Christmas and Santa and the magic of believe firsthand.  In the story, the key finds its way into the wrong hands, but with his bravery and courage, Andy's adventures lead him to the big guy in red himself.  
This is a beautiful and well-written book that keeps kids engaged in the Christmas spirit.  For younger kids, it's a special book that can be read over a course of a few days. And for older kids and families, it's well worth sitting and reading together.  The beautiful metal key that comes in the book set is a fun tactile extension of the book that kept my kids intrigued.  There's so much beauty and mystery with a beautiful Christmas key, and one worth sharing.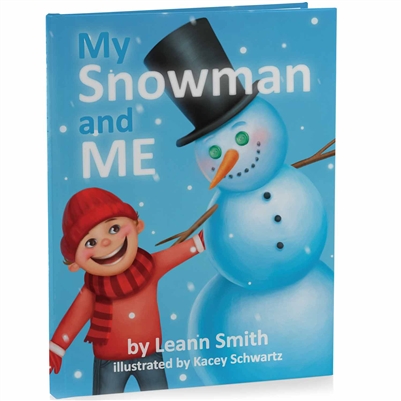 My Snowman and Me by Leeann Smith also comes in a fun gift set, complete with a stuffed and detachable snowman.  This story is an easy read, and totally appropriate for that first snowfall, or if you're lucky, a white Christmas.  This is such a cute, fun read that teaches kids the magic of building a snowman, and that despite him going away because of warmer weather, the snowman will always be back when it snows.  The end of the book has a great way to engage kids even further and to capture memories for days to come.