Halloween has always been one of my most favorite times of year. The crisp, cool air, costumes, monsters—oh, and the treats!
With two younger guys, we love getting all into the Halloween fun. I've made the boys' costumes the past two years, and even threw something together for myself too! We went as a Star Wars-themed group with Biggie as Luke Skywalker as an X-Wing Fighter Pilot, the babe as Wicket the Ewok and me as Leia. We had a blast with it, and I'll always have the boys' smiles and laughter from the Halloween festivities etched in my mind. Having missed out on two Halloweens in a row, this year made it that much more special.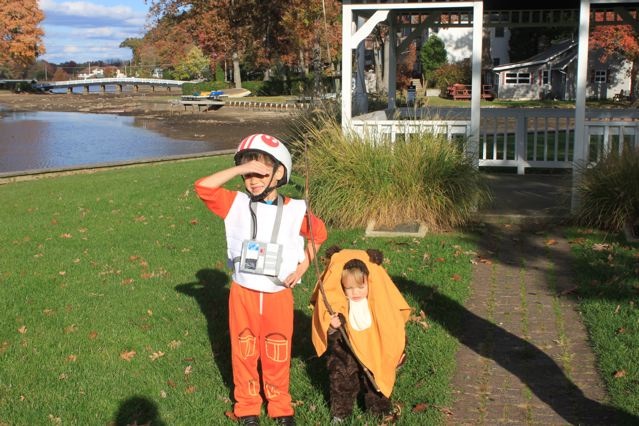 And speaking of special, one of the Halloween events we enjoyed this year was our community's trunk or treat. Trunk or treat was a fun way to connect with our lake friends while watching our costumed kids parade around the parking lot. And once again, we teamed up with Moose Toys to hand out some fabulous non-candy treats. As superfans of Trash Pack and a new adoration for Glitzi Globes, I'm not sure who was more excited about our treats.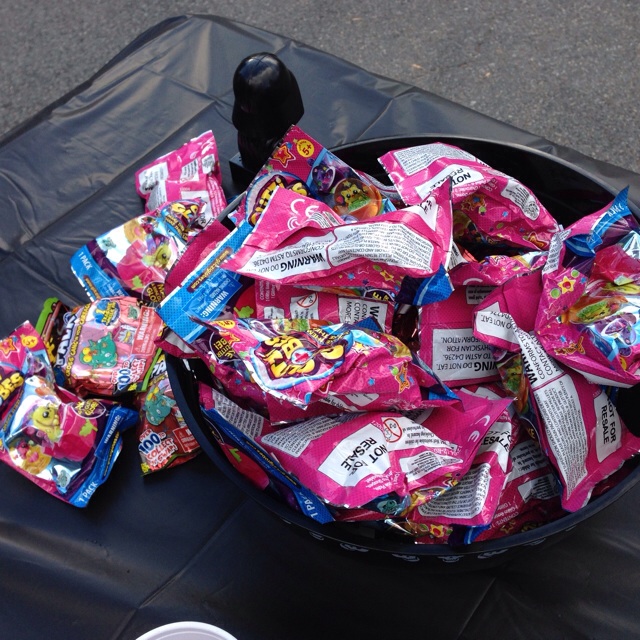 In fact, as our box of treats arrived, I immediately posted a Vine of the uber cool Glitzi Globes. I've been collecting snowglobes for as long as I can remember, so the concept of being able to create tiny collectible globes almost blew my mind.
It turned out, the Glitzi Globe samples that we handed out at Trunk or Treat were quite the hit. Several friends came by not two or three times, but as many as five! I don't blame them!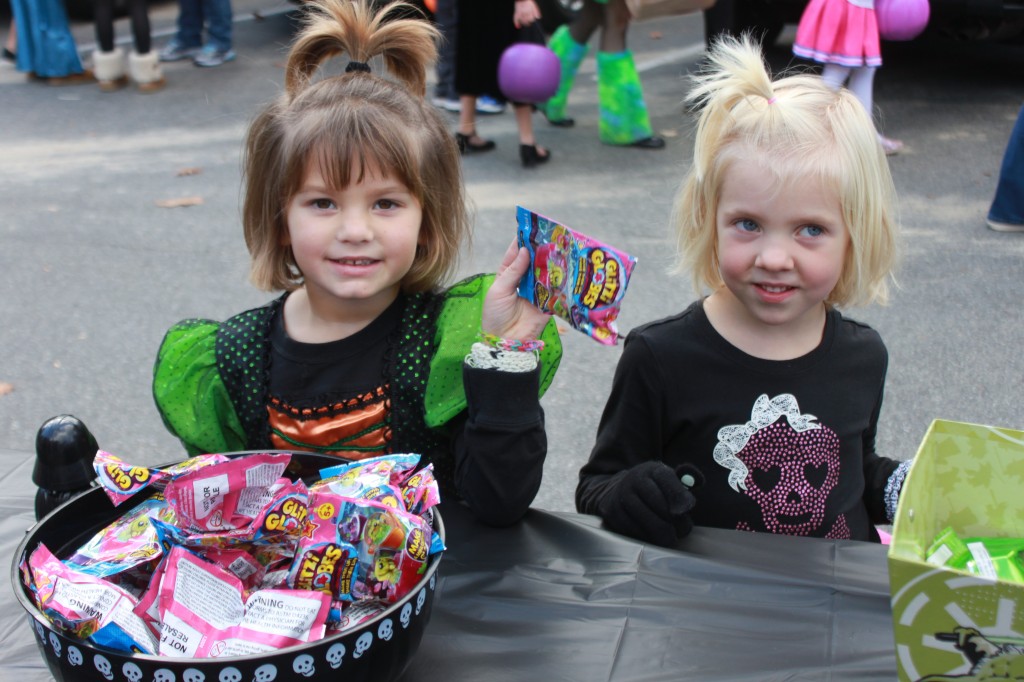 The tiny glittery globes that are put together with a few drops of water transform into cutesy collectibles. Glitzi Globes make a fun activity and if you're like me, they make for a fun new obsession. Like the big kid I am, I have my eye on the Mega Dome Showcase. I just need a girl of my own to help me out with toys like these! Or, I can just get them for myself, ahem.
Trash Pack are definitely a mainstay as well, so it was equally awesome to hand out sample packs of those too. Both boys and girls had a fun time comparing characters. And best of all, after all the parties and candies and trick or treating the kids did this year to make up for last year, it was great knowing that we handed out non-candy treats that we know and love instead of adding to that sugar rush.
A big thanks to our friends at Moose Toys for helping us spread the fun for a very special Halloween.
Full disclosure:  we were provided with samples, but were not compensated for this post.  As always, all opinions on NKT are my own.