We've been playing with all sorts of fun new toys this spring, but one toy that has seen quite a bit of playtime for several seasons is the Trash Pack.  I've talked about how Trashies have been innundating our home since last year, but with new seasons, brings new toys.  Moose Toys recently introduced the Ultimate Fighting Trashies, or UFT for short.  UFT is exactly as it sounds: they're battling Trashies, complete with ring and launchers.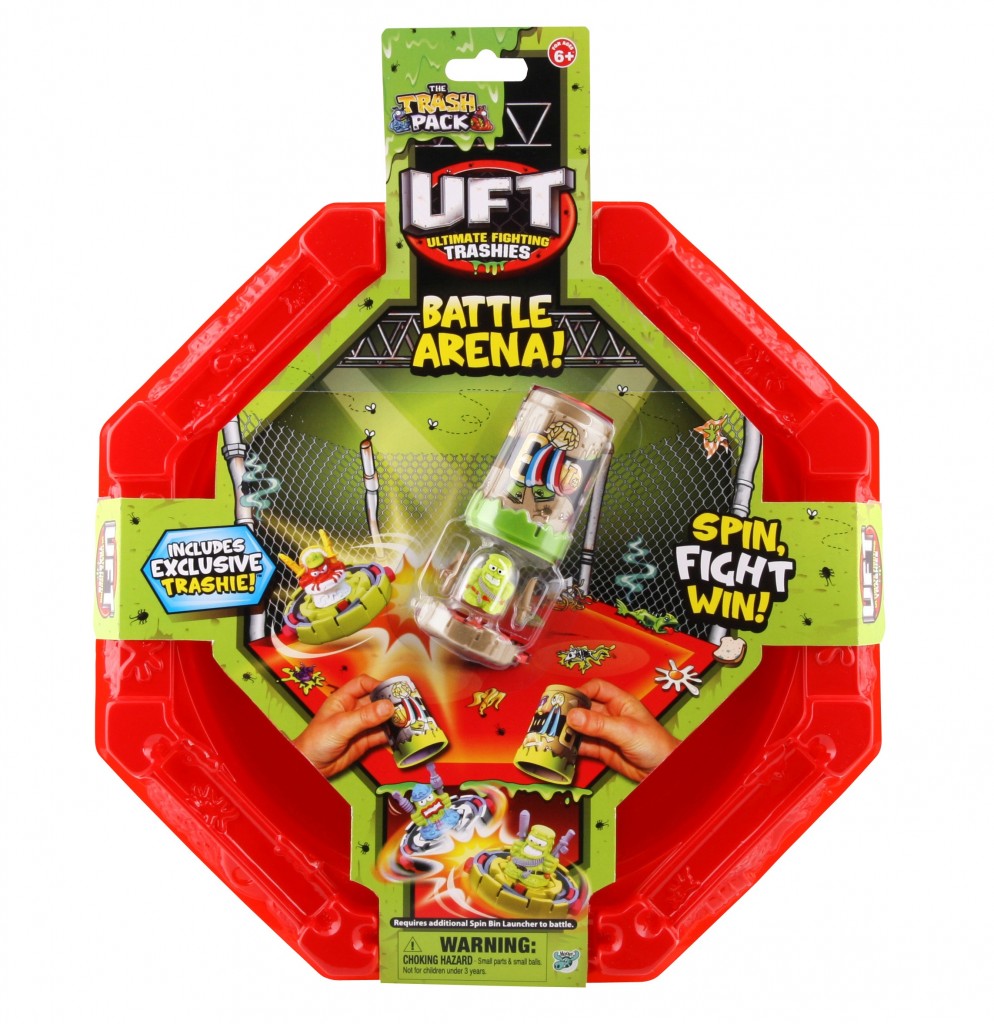 My first impression of this latest take on the Trash Pack line of toys: fun, quirky and cool way to further engage kids into the world of Trashies.  I'm a big fan of the kid-powered launchers and the affordable pricepoint of the UFT set and add-ons.  Having grown up in the age of Garbage Pail Kids, I would have never anticipated that my own kid would be obsessing over his own version of trash.  Despite the fact that I'm constantly finding Trashies in every nook of the playroom, I do like these tiny toys and their collectible factor.
My dislikes about this set, I wish it came with a pair of launchers and while we're at it, a way to organize all of these tiny pieces from the set.
Biggie and I gave the ring and several of our Trashies a try, and we've been battling ever since.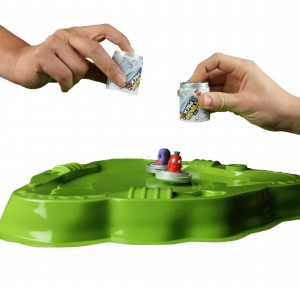 Check out our video that we filmed a few weeks ago.
You can find Trash Pack toys, accessories and UFT at major retailers such as TRU and Target.
Full disclosure:  we were provided a UFT set to facilitate this review.  As always, all opinions on NKT are my own.