Thank you to Aunt Jemima Frozen Breakfast for sponsoring this post. "Like" Aunt Jemima frozen breakfast on Facebook.
Breakfast is a big deal in our house.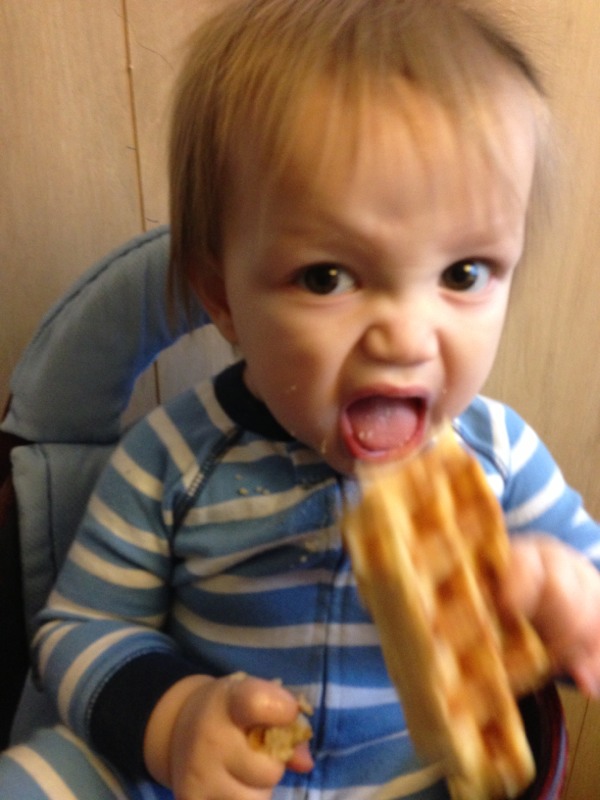 BIG.
Because of late commutes and crazy schedules, it's tough to pin down the entire family for dinner during the week—forget about breakfast. However, on the weekends, breakfast is a totally different story. Hot, crisp bacon normally complements a batch of pancakes or waffles made from scratch, making Saturday and Sunday mornings well worth the week-long wait.
During the week, though, no matter how hard we try to perfect our morning routine to defray the chaos and rushing around, it seems we never have enough time for a hot breakfast. No time for pancakes, no waffles, just cereal. Biggie begs and pleads for pancakes before school, but let's face it, after making lunch and ironing uniforms, the last thing I want to do is whip up a batch of pancakes from scratch.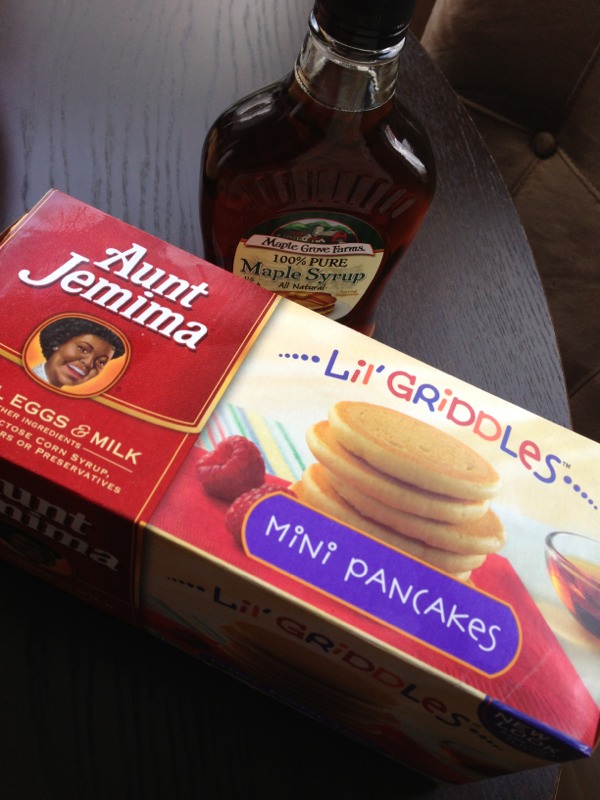 In our house, pre-packaged foods are usually reserved for Trader Joe's goodies, but on rare occasion, we'll come across staples that are worth trying out. In fact, Aunt Jemima's Lil' Griddles fit the bill. As far as packaged breakfast for the kids, Aunt Jemima's Lil Griddles Pancakes surprised me. I was expecting something a little less appetizing.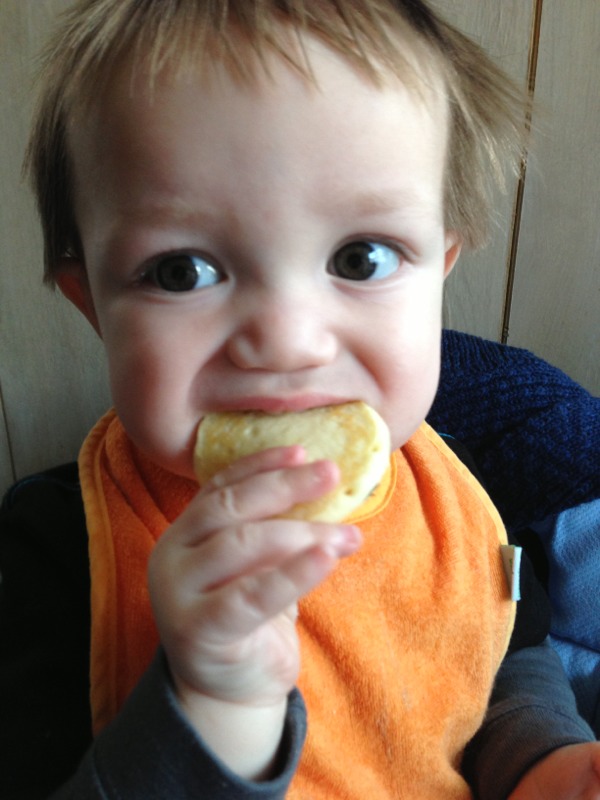 Though it's hard to botch pancakes, you'd be surprised at the things you'd find on our shelves today. One to study labels before buying, the ingredients in Aunt Jemima's Lil' Griddles are pretty close to homemade, minus the fact that I don't have to measure and pour it all myself. I appreciated that Lil' Griddles contain real ingredients—flour, eggs, sugar, milk—and there's no sign of fructose corn syrup. Nothing will ever beat a homemade meal made with love, but I like that making breakfast can be as quick as popping the Lil' Griddles in the microwave or warming up on the oven. 10 minutes flat, if you don't include bacon prep time.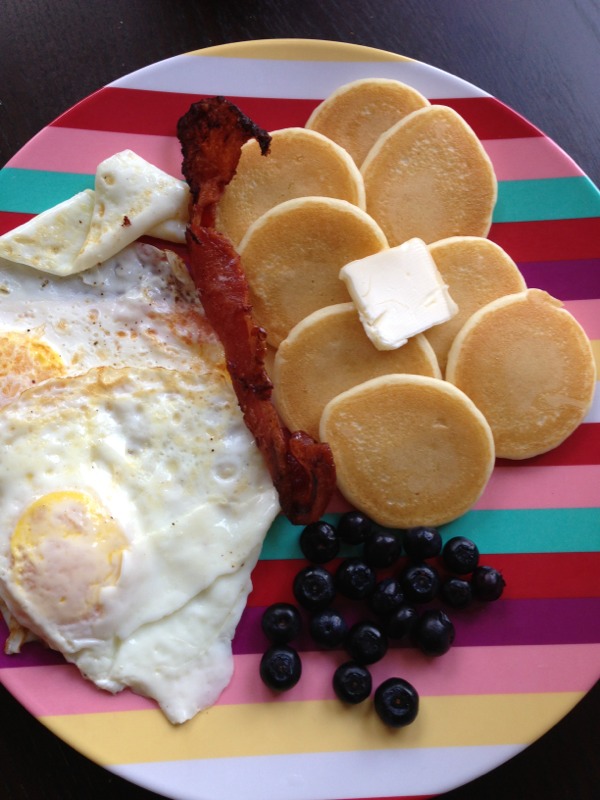 We were so excited to try out Lil' Griddles that we had them for dinner. Breakfast for dinner is something I never usually do because I reserve that deliciousness for weekend breakfast. But with the convenience of Lil' Griddles, not only could we treat ourselves for a mid-week hot breakfast on the go, but we could also enjoy breakfast for dinner.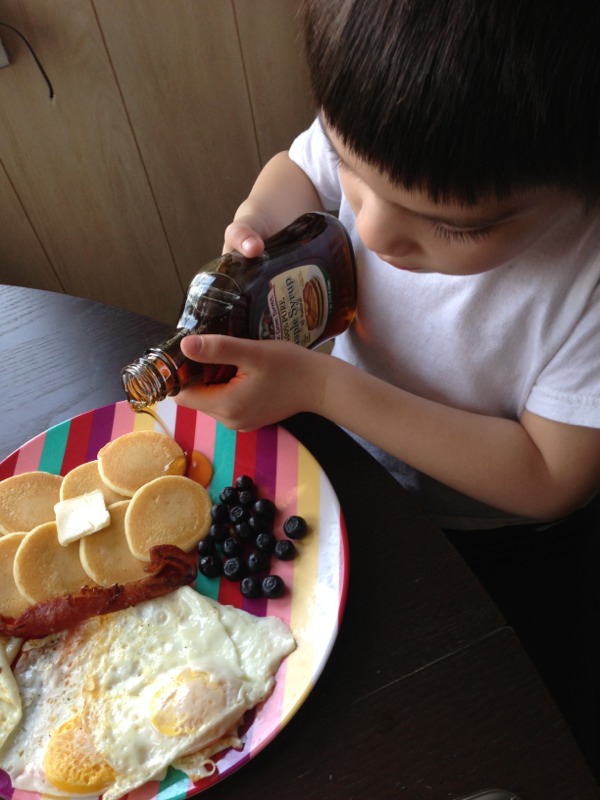 Biggie asked me, "are these homemade? I didn't see you mix them!" I'd say that he approves of Aunt Jemima Lil' Griddles.
This is a sponsored post as part of a Clever Girls Collective #AJLilGriddlesCG campaign. As always, all opinions on NKT are my own.