Buddy and the Dinosaur Train gang are heading out on yet another educational adventure. This time, the dinosaurs will head out to sea on a new vessel, the Dinosaur Train Submarine, where they'll learn about sea creatures from the Dinosaur Age. In their travels, the dinosaurs will see things they've never seen such as, Otto Ophthalmosaurus to Archelon turtles.
On February 18, PBS Kids will showcase The Jim Henson Company's Dinosaur Train Submarine Adventure, which is an hour-long feature. To coincide with the hour-long adventure, Dinosaur Train will also feature new content online and on mobile devices. The special will also be available on DVD starting February 19 for $9.99.
As water lovers, we loved learning about the amazing sea creatures from the Dinosaur Age. Being under the sea with the Dinosaur Gang was a fun change of pace and, not surprisingly, educational and eye-opening. Since it's debuting today on PBS, if you're home with the kids for President's Day, make sure you tune in for this fun feature.  Thank you to our friends at PBS Kids for sending along a screener and coloring pages!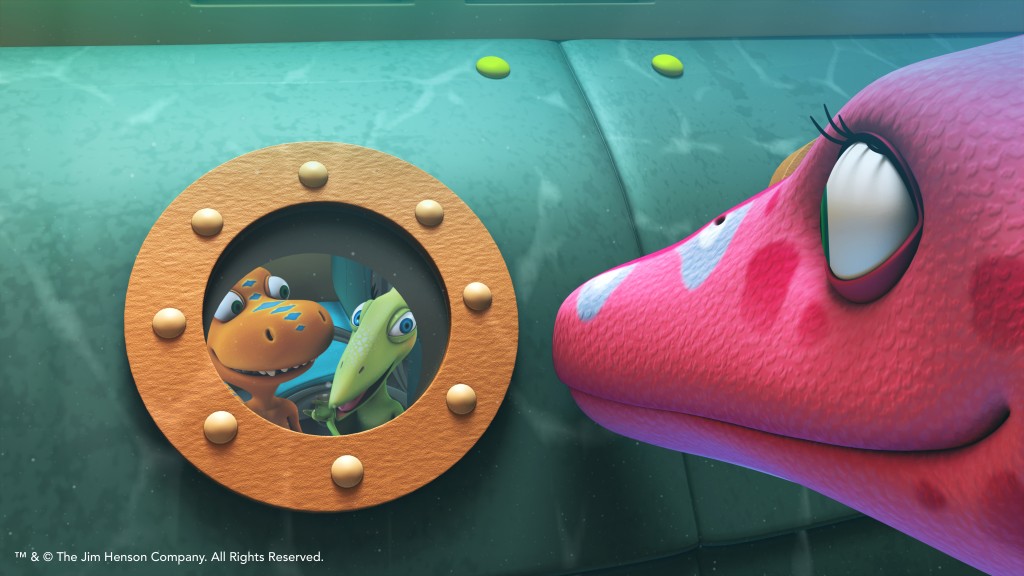 Full disclosure:  As a PBS Kids VIP, it's an honor to share news about the various PBS Kids properties.  I am not compensated as a VIP, and as always, opinions on NKT are my own.