With Spring now in full bloom, it's time to update the kids' closets with warm weather clothes.  I'm always excited when we can finally replace the monochromatic shades of winter with a more colorful palette, full of weather-appropriate goodies.  And with Spring comes all the fun new fashion lineups, including those for the most fashionable kids!  Designers like Ralph Lauren have a penchant for outfitting the entire family with classic, yet versatile pieces, and that goes for the 2012 RL Gang Spring line.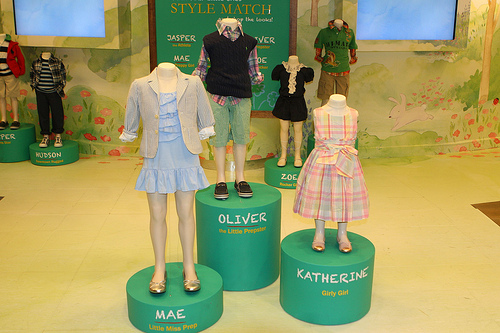 The line, which is out now, features classic pieces synonomous with Ralph Lauren's Americana influence, and mixes it up with some edgy, girly or preppy flair.  Like many of the kids who wear these pieces, RL Gang reflects this diverse spectrum.  Whether it's the tattered jeans, ruffled details or classic stripes that suits your kid, the expansive and super cute 2012 RL Gang Spring collection has it covered.
My favorites include the girl's white blazer with pink detail and the boy's dark denim paired with classic Polo stripes.
Because our entire family loves Ralph Lauren, I've mentioned RL Gang in the past; in fact, I posted about last year's Spring debut. So, it was quite a treat to be invited to this year's RL Gang Spring launch and video preview at Bloomingdale's. The RL Gang Spring event was hosted by my friend, Nicole Feliciano of Momtrends, whom, I'm sure you know, is a style maven and fixture in the fashion front.
This was my first blog-related outing with both baby and big kid in tow, so it was quite fitting to preview this Spring line firsthand and meet some of the beautiful kids who comprise the RL Gang Class of 2012.  The precocious little girl, dubbed Willow and epitomizes Bohemian chic, approached the baby and me and made small talk.  I'm imagine she's about four or five, and asked if she could carry the baby.  Even though I politely declined, I got a little chuckle out of it.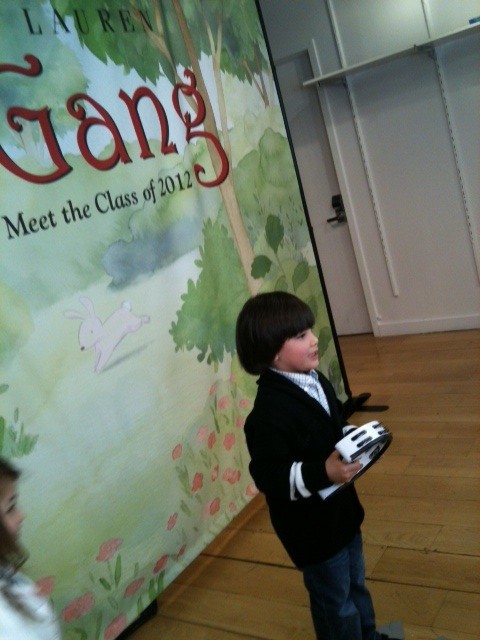 The big kid, who waxes poetic about being a movie star/model/rock star one day, enjoyed all the fun treats and rubbing elbows with his "peers" at the RL Gang Spring event; he even has his Flipbook to show for it.  To boot, one of the local tv news outlets, WPIX, was on hand to cover the event.  The boys and I made a super quick cameo at the very end!
Be sure to check out the Spring RL Gang and the adorable Class of 2012 online.