I don't know about you guys, but I'm ready to abandon the monotonous gray and black palette, heavy coats and snow boots in favor of brighter shades that scream Spring. Oh yes, the snow is melting and the days are getting longer, which means it's almost time to break out the Spring clothes.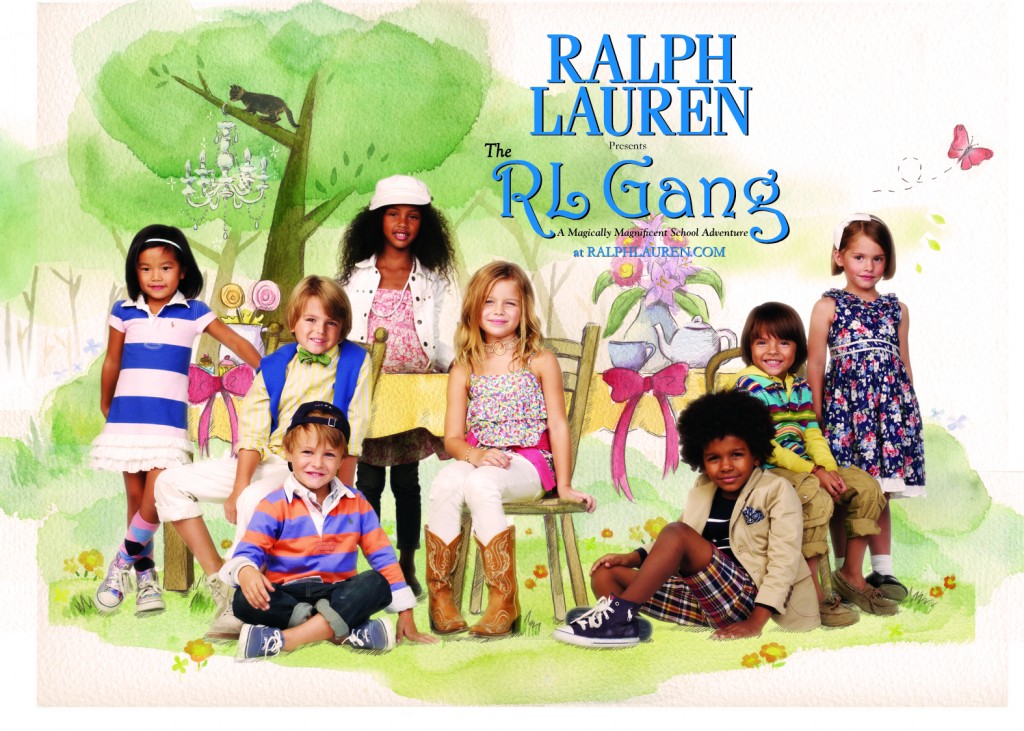 Many of our favorite children's brands have been previewing their Spring lines for weeks now.  But one that's caught my eye—and ears—is Ralph Lauren Childrenswear.  Ralph Lauren, a purveyor of classic styles for the entire family, debuted its Childrenswear Spring line with a new installment of its RL Gang, a unique video storybook.
An online video and interactive page-turner, the RL Gang is narrated by Uma Thurman and features a gorgeous, diverse group of kids that form the RL Gang.  The story, complemented by an artistic watercolor backdrop, follows the RL Gang on an imaginative school-based adventure in welcoming a new student.  Each kid showcases a stylish Ralph Lauren look, embodying a spectrum of styles and personalities as diverse as the kids themselves.
Often characterized by chic stripes, classic plaids and different shades of Americana, Ralph Lauren's Spring Childrenswear line also boasts a burst of bright colors and trendy details.  My personal favorite looks from the RL Gang are River's multi-colored striped polo and Mae's ruffled Rugby Dress, which both showcase bold colors and modern details that are dominant throughout the rest of the Spring line.
If you have a few minutes, be sure to check out this new RL Gang shoppable storybook. Want to shop for the styles seen in the story?  Be sure to check out the kids' closets or hover over the character to get more information.
Check it
What's even cooler about this shoppable storybook? It has a charitable aspect: proceeds from the RL Gang shopping experience will support the Room to Grow organization – a not for profit offering parenting support and essential baby items for babies born in to poverty.
Can you see your cute kid as part of the next RL Gang?  You're in luck: Polo Ralph Lauren is hosting an international search for one child to be cast in an upcoming installment of The RL Gang.  To nominate your kid, head over to Ralph Lauren's Facebook page.