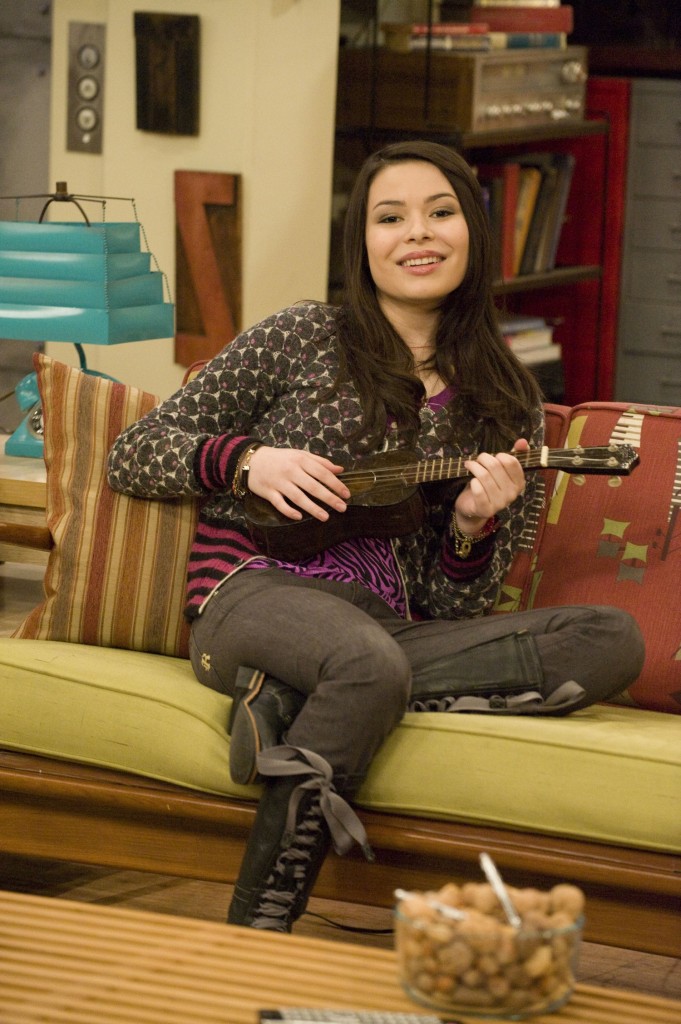 When 7-year-old cancer patient Carrie Janik was asked what she wanted more than anything in the world, she revealed that she wanted to meet iCarly star, Miranda Cosgrove.  Janik's mom contacted the show's producers about her daughter's wish, and in turn, was invited to Cosgrove's concert in Chigago.   Because the young fan couldn't leave the hospital to attend the concert, Cosgrove brought a mini concert to Janik last week.  The coverage from the NBC affiliate in Chicago was so touching.
Cosgrove, who is currently on her Dancing Crazy Tour, tweeted about the mini concert last week and emphasized exactly why I think this teen star shines so brightly.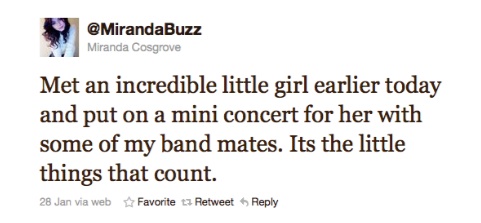 Making even more waves in the music realm, it was just reported that Cosgrove recently recorded a duet with Weezer frontman, Rivers Cuomo. The duo recorded the song "High Maintenance," which will be featured on her forthcoming EP due in stores on March 15.
Cosgrove's Dancing Crazy Tour is currently underway, so be sure to check her out if she makes a stop in your area.  iCarly, currently in its fourth season, can be seen on Nickelodeon, with the newest episode, iHire an Idiot, airing on February 12.