'Tis the season for  joy, giving, graciousness…and eating well.  And by eating well, I mean making healthier choices, and helping others make healthier choices, too.
To further underscore the importance of healthier eating among families, Sesame Workshop announced that they've partnered with UnitedHealthcare and The Merck Company Foundation, to roll-out  a new outreach program, Food for Thought: Eating Well on a Budget.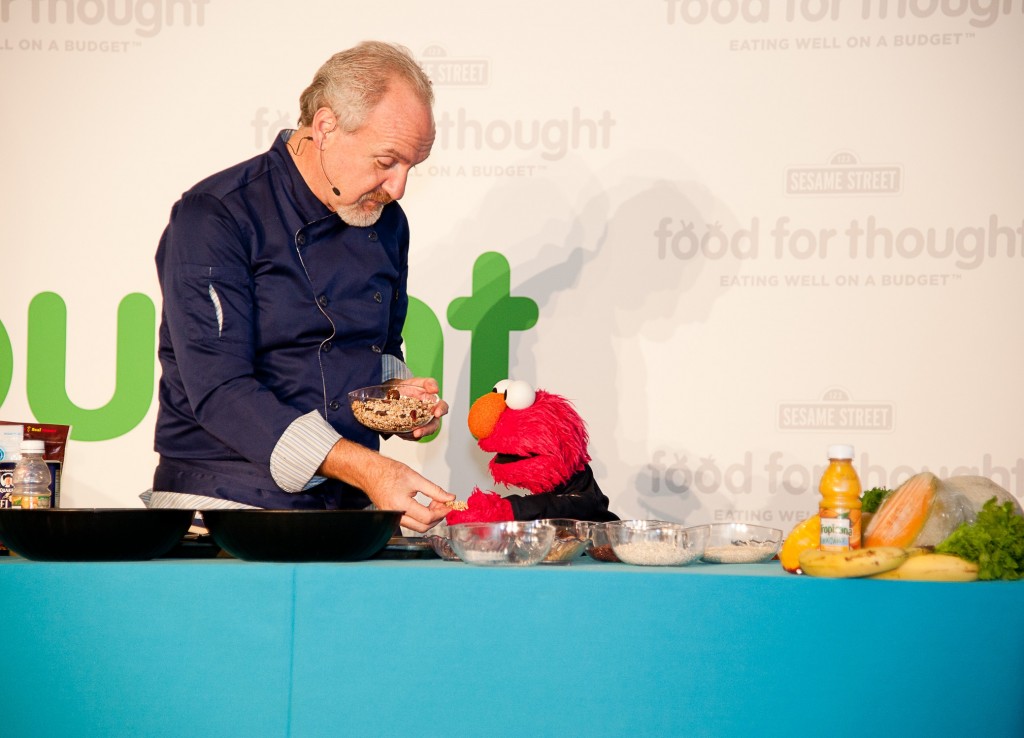 Food for Thought: Eating Well on a Budget, part of the company's on-going Healthy Habits for Life initiative, is a free bi-lingual (English-Spanish) multimedia outreach program designed to help support families who have children between the ages of two and eight, cope with uncertain or limited access to affordable and nutritious food.
According to Sesame Workshop, Seventeen million American children—nearly one in four—are food insecure, meaning they do not receive food that meets basic nutritional needs due to financial instability.  Of these children, more than half (9.6 million) are under the age of six, which is all the more reason to help spread this message.
As the country's economic status continues to take its toll, the number of young children confronting food insecurity continues to increase, as do the subsequent effects on children's health, school performance, growth, and development, Sesame Workshop said.
As part of this outreach program, 400,000 Food for Thought resource kits will be distributed through UnitedHealthcare, The Merck Foundation and other key organizations including National WIC association, Feeding America, Head Start, Meals on Wheels and other key organizations. The initiative will also include two public service messages promoting trying new foods.
I hope to do my part by continuing to share healthier eating and snacking ideas for kids, including ways to eat well on a budget.