The highest grossing animated film of all time and one of our family's favorite movies of the year (and maybe yours too?), Toy Story 3, was released on DVD and Blu-Ray earlier this week.  We, of course, were first in line to grab our copies.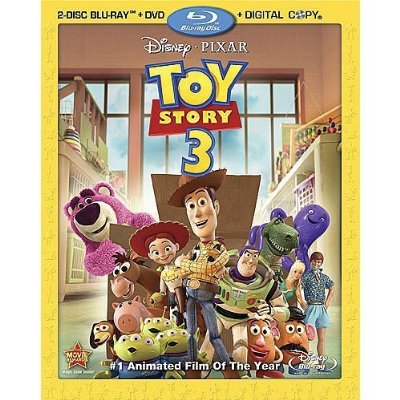 Since picking up our copy of TS3, it's no surprise that we've watched it no less than four times already.  Each time, I've found myself searching for even more quirky surprises that I missed before.  Pixar is well known for hiding easter eggs in their films, so I thought I'd repost the link to a great site that shares many of those hidden gems of Woody, Buzz and the gang.
Slash Film did a great job dissecting some of the most important scenes in the film that were chock full of interesting tidbits, many of which reference other Pixar films and characters, with quite a few nods to next year's Cars 2.  One easter egg that I found interesting was the significance of the number of A113 found in several other Pixar flicks, just like TS3.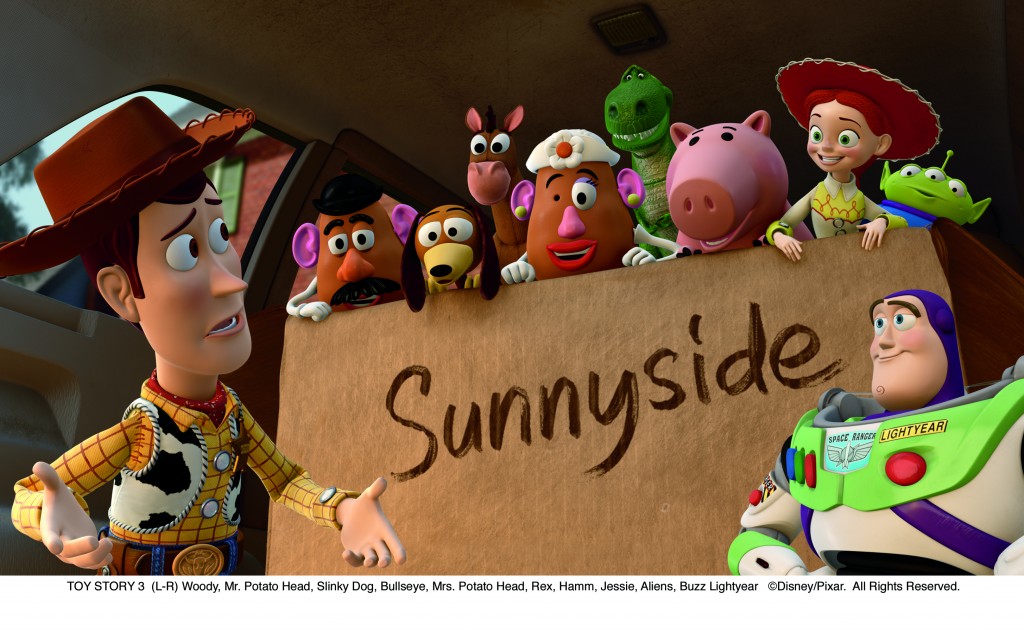 Since originally posting about TS3 earlier this summer and sharing this easter egg site, it looks like there have been quite a few more additions.  Also, if you're on Twitter, make sure you check out Lee Unkrich's feed.  He's divulged quite a few gems about TS3, and the Wall Street Journal even took note.  The revelation about Unkrich's lunchbox in the conveyor belt/incinerator sequence is one of my faves.  I'm sure many parents can relate to those awesome metal lunch boxes of our childhood.
Toy Story 3 has grossed a billion worldwide and is undoubtedly an instant classic.  With its comedic, yet heart tugging storyline and action-packed animation, I'll gladly watch this dvd 200 more times, even if the kid insists on reciting every line to the best of his 3-year old knowledge.
As the boy would say, "To infininny and begone!"
Check it
There are tons of deals on the DVDs this week, but you can grab an $8 off coupon for a DVD/Blu-Ray combo pack over at Disney Movie Rewards.  It does require signing up, but it's free.