It's Halloween weekend, and we couldn't be more excited!  Tricks, treats, parties and even more treats!  Since we're all about eating healthier eats over here on NKT, I thought I'd share my (and the kid's) personal favorite treat.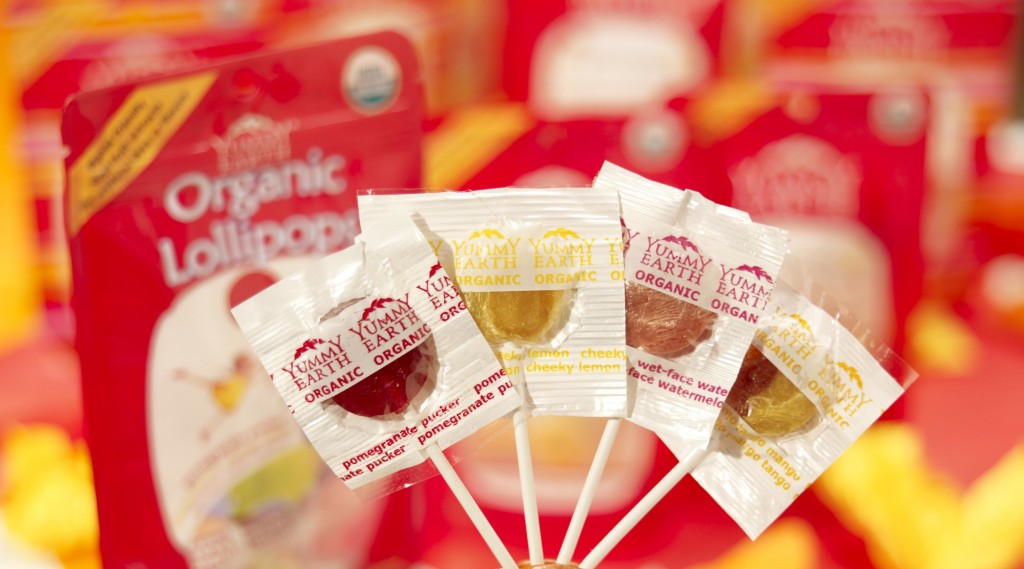 YummyEarth Organic lollipops are a staple in our house, especially as of late with all the potty training rewards being given out.  YummyEarth candies are those special treats that I feel confident in giving the kid from time to time, knowing that they contain natural colors, natural flavors and real fruit extracts.  And who doesn't love fun flavors like watermelon, lemon, mango, pomegranate and more?  Don't be mistaken, these are still treats, but when given the choice, YummyEarth lollipops are our go-to treat.  I have the wrappers in my bag to show for it!
Aside from lollipops, YummyEarth has a selection of different flavored hard candies, gummy bears and gummy worms.  The prices are around $3-5 for a bag of 15 lollipops and about $8-10 for a larger bag of 50.  Shopping tip: my local HomeGoods and TJ Maxx carries YummyEarth lollipops for half price when they can keep it in stock.
On a side note, when I first suggested that we were going to give out a non-candy treat this year, my husband almost fainted.  If it was totally up to me, we would be giving out these delicious organic treats.  Instead, we are going the traditional route and giving out conventional candy for the neighborhood kids.   But all year 'round, you better believe that we have YummyEarth stocked up in our house!
Happy Trick or Treating, everyone!