Soleil Moonfrye and Paige Goldberg Tolmach, the eco-savvy moms behind the LA-based boutique, The Little Seed, have teamed up with Target to distribute their line of organic baby clothes.  The Life Saver-hued baby line, a shift from neutral and pastel colors that are usually associated with organic baby items, is comprised of layette necessities such as hooded towels, onesies, pull on pants, baby hats and baby booties.
According to LA Time's All the Rage blog, it looks like, The 100% organic cotton line is reasonably priced, ranging from $7.99 to $12.99.
The Little Seed items at are available online and in Target stores now.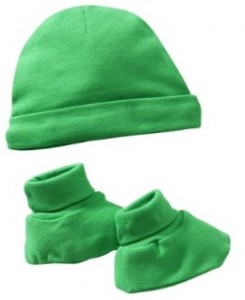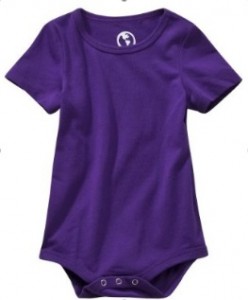 I was just in Target the other day, and I didn't see these down here in Va. yet.  Even though my baby is beyond this stage, I absolutely love them; these would make perfect baby gifts! I visited The Little Seed in LA a few years ago when I visited my cousin, and I of course, fell in love with everything in there.  I'm so excited for this particular partnership: Target is always on point with fabulous fashion partnerships, and I'm glad to see they tapped an eco-friendly brand, The Little Seed, to bloom in the the baby aisle.