I've been reading some blurbs about the Licensing Expo that was recently held in Vegas.  Of the interesting information that was dispersed from the annual show that showcases all the hottest licenses in the industry, I was interested to see this one from Disney Consumer Products, which I'll get into later.
Speaking of Disney, at the Time to Play Spring and Summer Showcase, Disney Consumer Products had a diverse selection of their latest toys.  Aside from the much-hyped Toy Story and the ever-popular Princesses toys, DCP had some new, but familiar faces.
DCP recently introduced Pook-A-Looz, a plush line of their classic characters who have received a modern-meets-vintage twist.  That probably doesn't make too much sense, but according to Disney, Pook-A-Looz were designed to capture the personalities of iconic Disney characters in an edgy, offbeat way.  They're said to be inspired by the urban vinyl toy culture, which began in Asia a decade ago.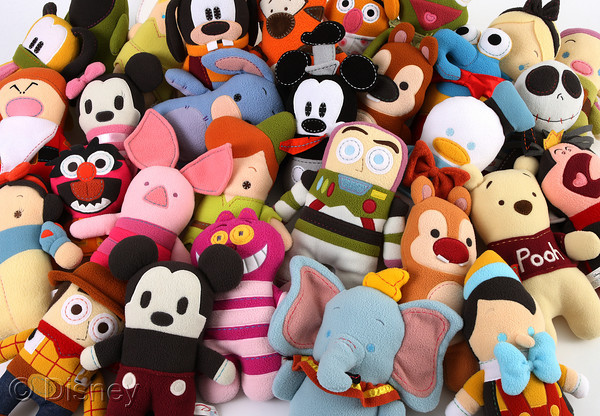 There are 30 characters in the Pook-A-Looz line up of plush toys, which include Snow White, The Muppets (!), Alice in Wonderland characters, the Winnie the Pooh gang, Toy Story, Mickey and pal, just to name a few.  In addition to the cute dolls, the Pook-A-Looz line includes key chains purses, notebooks, backpacks and more.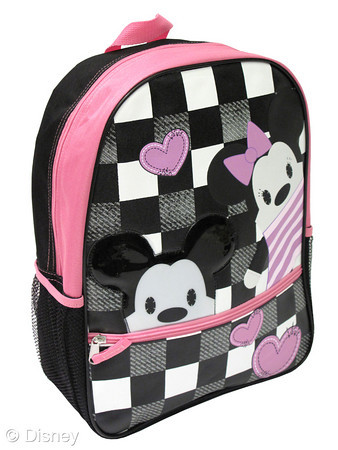 Pook-A-Looz are available now at Toys "R" Us, Disney Store, DisneyStore.com, Disneyland Resort and Walt Disney World stores.  Price varies in this product line, but it looks like the plush dolls are in the $12.99 range.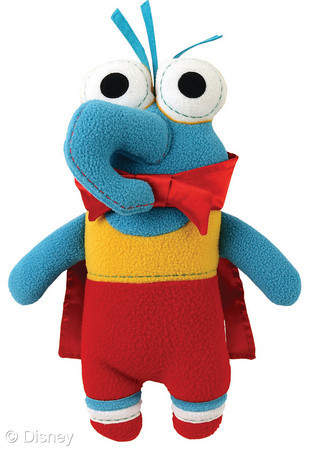 I had the chance to check out Dopey of the Seven Dwarfs.  He's soft, cuddly, cute, and like they described, he's certainly unique with a much edgier appearance.  Dopey was cuddly enough for bedtime and portable enough for travel–not quite a pillow, but not as plump or defined like a stuffed animal either.  I'm in love with the Pook-A-Looz Muppets, especially Gonzo.  And seriously, how can you go wrong with Mickey and Minnie?  I can see the Pook-A-Looz line being a big hit with not only the preschool set, but also the older school age kids, tweens and their parents, too!
Check It
As part of their promotion for the Pook-A-Looz, Disney released some cute videos of the characters.
Giveaway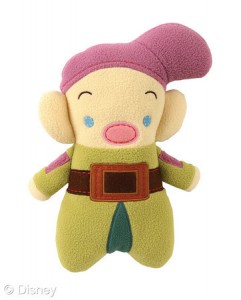 Want the Dopey Pook-A-Looz product sample for yourself?  Just tell me which Pook-A-Looz character you like and why.  Please comment below.
For extra entries, please feel to tweet (include @jenrab,) share on Facebook or any other social networking site.
Fans on FB? Hit Share This for 3 extra entries.
This giveaway will end on June 25.  All winners are notified via email and on the FB Fan Page