One of the best parts of spring and summer is the joy that is eating outdoors.  In fact, tomorrow celebrates just that!  June 18th marks national picnic day.
With keeping sustainability in mind, paper plates and plastic forks and spoons have gone by the wayside for many families.  So, besides using reusable picnic gear, what's a family to do?
Go the bamboo route.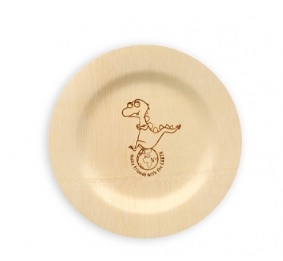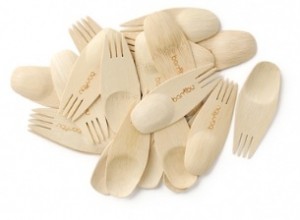 Yes, bamboo!
Bamboo, well known for its ability to grow quickly and decompose just as fast, has become one of the most sustainable materials out there…and that goes for kid plates and utensils.  As much as I dislike the idea of disposable gear, sometimes, for the picnic or beach, there's no way of getting around it.
We had the chance to check out the Bamdino plates and sporks.  And while they are meant to be single use only, I was able to get away with washing the plates 4 or 5 times after some not-so messy meals.  The utensils were awesome, too, and so much more convenient that the plastic stuff.
Sold in packs of eight, 25 or 100 these disposable dishes and utensils are made from 100% bamboo, biodegradable and are even made smaller to fit little mouths and fingers that aren't quite that dexterous yet.  You can find the Bambu/Bamdino plates and utensils at Joanne Hudson Basics.  They're pricier than paper plates, but so much greener.
Disclaimer:  a sample was provided to facilitate this review; however, the opinions contained herein are my own.