The Boom Boom Room, the luxe gifting suite for celebrity moms in Hollywood, made its way to NYC yesterday to showcase some of the most innovative baby and toddler gear.  The Baby Issue highlighted over 45 baby & toddler products for media, bloggers and celebrities to take it all in.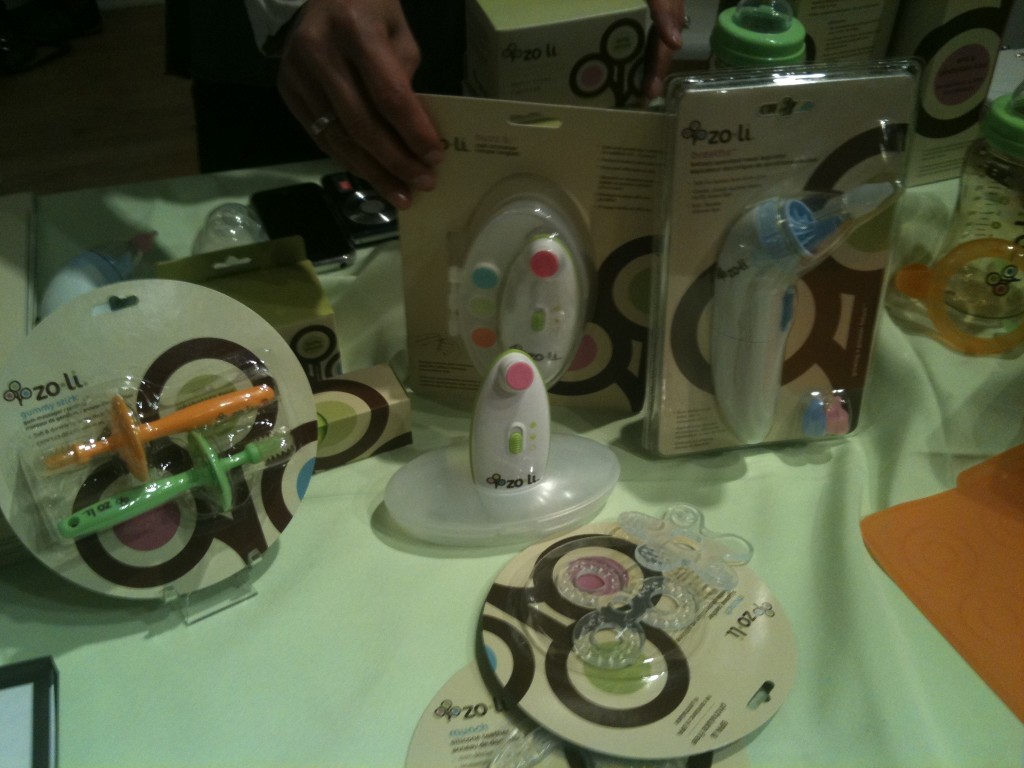 The Baby Issue event was hosted by Jayneoni Moore, who made the lavish Baby & Toddler Boom Boom Room Gifting Suites the go-to spot for celebrity moms to check out the latest and greatest in gear.  I was excited to attend the Baby Issue Event to learn and network with some of the brands that I already feature on The Next Kid Thing.  There were several brands that I can't wait to introduce to you as well. Here's just a few of the brands that were at The Baby Issue Event Yesterday:
Stokke, Teutonia strollers,
Umi Shoes,
Shutterfly, Skip Hop, Fisher Price, Plum Organics, Scholastic, Mustela, Happy Heinys, Nourish,  nursing clothing line Larrivo, Organic Kidz, Loved Baby, Goodnight Light, Aprica, Origany,  Dapple, Organic Kidz, Mabel's Labels, Zoli Baby
And in case you missed it, I posted a few more sneak peek pictures over on the NKT fanpage.
The Baby Issue event got me thinking, too… With all the events that I've been attending (which is good!), but have been falling WAY behind on updating posts (not so good), I almost overlooked The Next Kid Thing's 1st birthday! Those that know me well, probably know that I'm not big on over the top parties for first birthdays, but I wanted to do something special to mark our big 1-year celebration next week.  I have a few things lined up and will make an announcement to share with you tomorrow!