With Earth Week just upon us, BabyBjörn's new offerings are a perfect segue to next week's eco-friendly and sustainable goodies, gadgets and gear.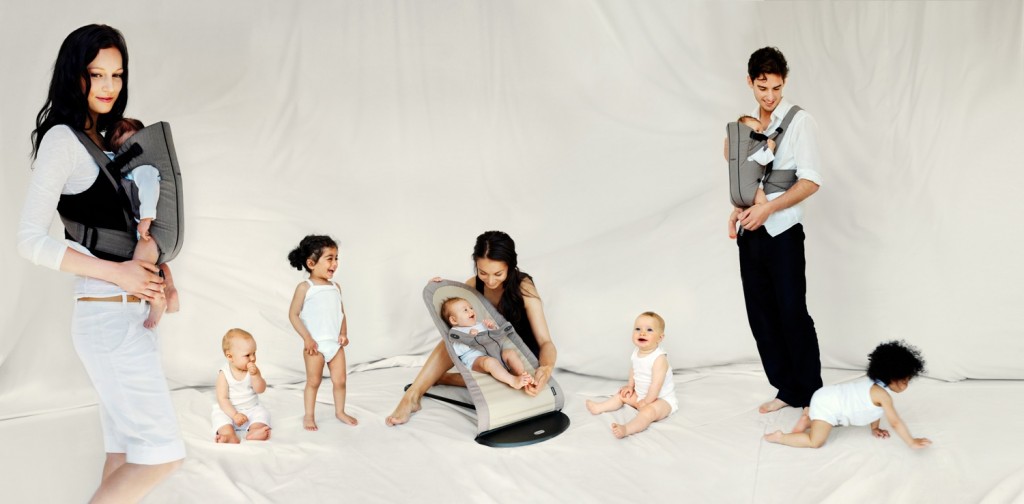 Last September, BabyBjörn went a little greener:  three of its most popular products are now being offered in organically grown cotton, including the BabyBjörn Baby Carrier Original Organic in Walnut (below left) and the BabyBjörn Baby Carrier Active Organic (last one) and BabyBjÖrn Babysitter Balance Organic in Walnut/Khaki (below right).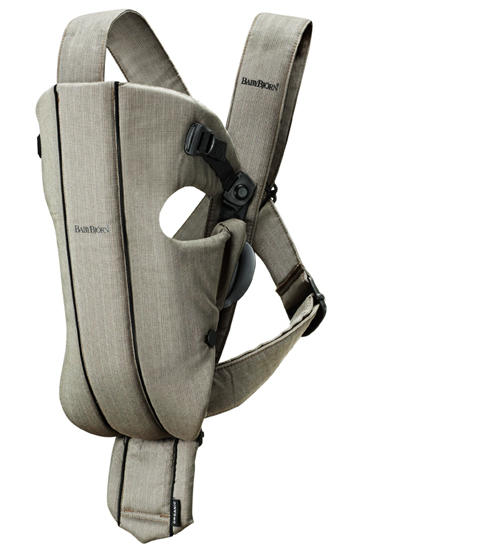 Organic cotton is grown without chemical fertilizers or pesticides and from plants which are not genetically modified. BabyBjörn's Organic textiles meet the Global Organic Textile Standard (GOTS).  In addition, all fabrics that come into contact with baby's skin are Class-1 Oeko-Tex certified, which means that they are absolutely safe and free from harmful substances.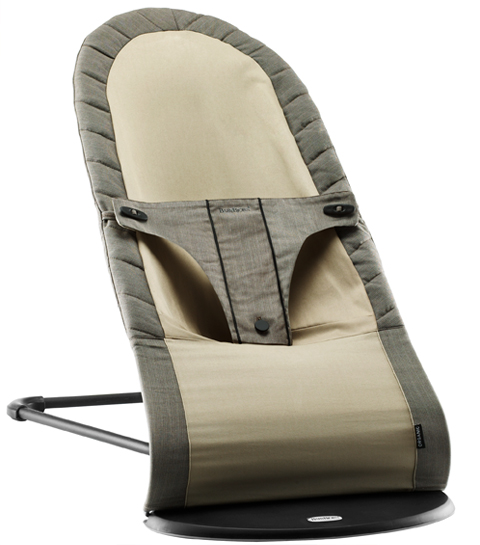 In the baby days, I couldn't have survived without our BabyBjörn Carrier Active. Not only are carriers wonderful for bonding, but when running errands, traveling or using public transportation, it was nice to have baby close and still have both hands to maneuver.  For busy parents who are on the go, the Bjorn is a product to consider.
The main caveat I had with our BabyBjorn, was after our kid hit 8 months, it was difficult to wear him because he was so heavy.  He was always in the 100 percentile, so after a certain weight, babywearing was tough with our particular carrier.  I'll have to check out the new carrier with more backsupport for our next kid.  Also, I had to "settle" for our blue carrier, but if we had the option 2 years ago, I would have much rather gone the organic and natural colored route.  If the organic option's there and you can afford it, then why not?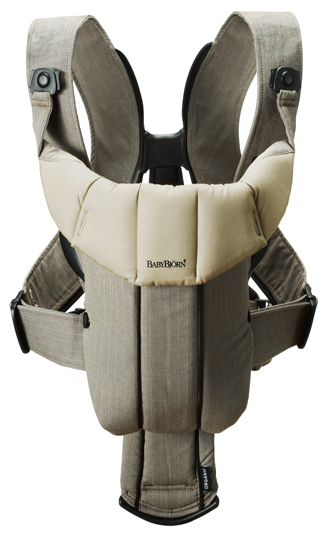 BabyBjörn's Organic Line is now available in department and juvenile specialty stores throughout the United States and Canada.  In addition to the Organic Line, BabyBjörn will be introducing the Comfort Carrier, which is set to launch in May.