With Valentine's Day right around the corner, love is surely in the air.  Sure,  some people consider Valentine's Day a Hallmark holiday, but it's still a great excuse to spread a little extra love for the littlest sweethearts.
While perusing the web for some Valentine's Day gift ideas, I actually came across a really sweet line of modern children's clothing by Glug Collection.  The name, itself, is catchy and so are their designs.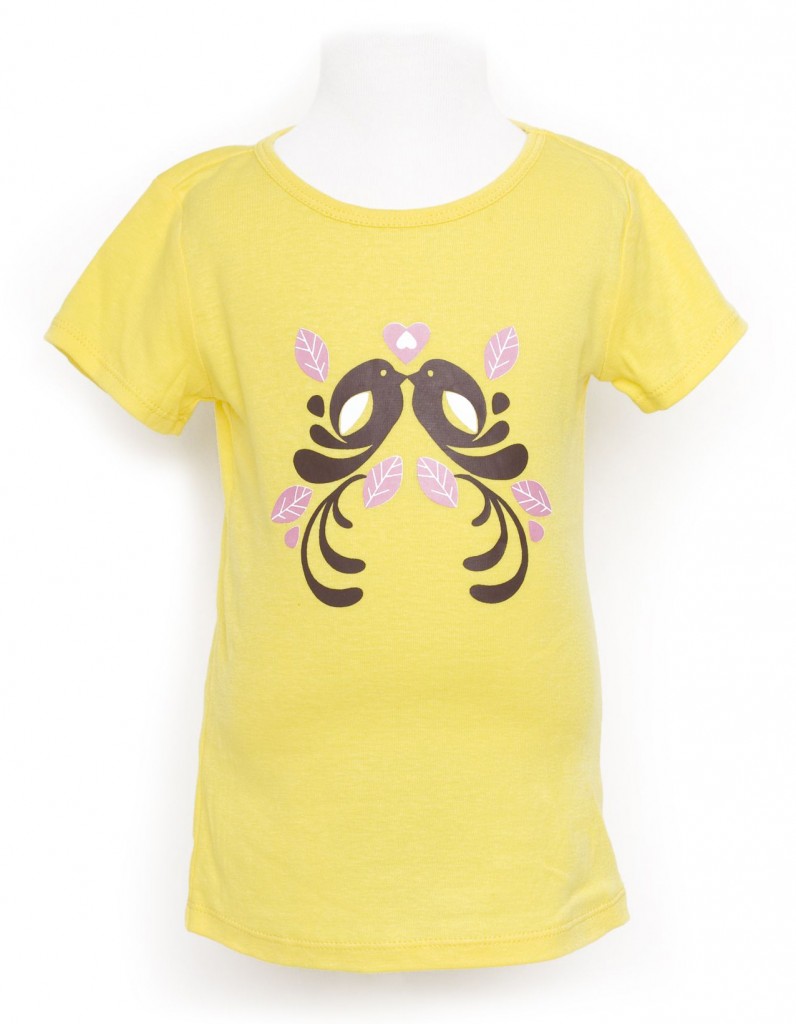 Inspired by whimsical, yet modern graphics, Glug offers some unique and age-appropriate shirts, dresses, pants and more.   What first caught my eye was this Love Birds shirt, which comes in yellow or blue, and is also available as a dress.  A silhouette of a pair of smooching birds flanked by flourishes, this springy design channels the Heart Day message, but it's certainly relevant year-round.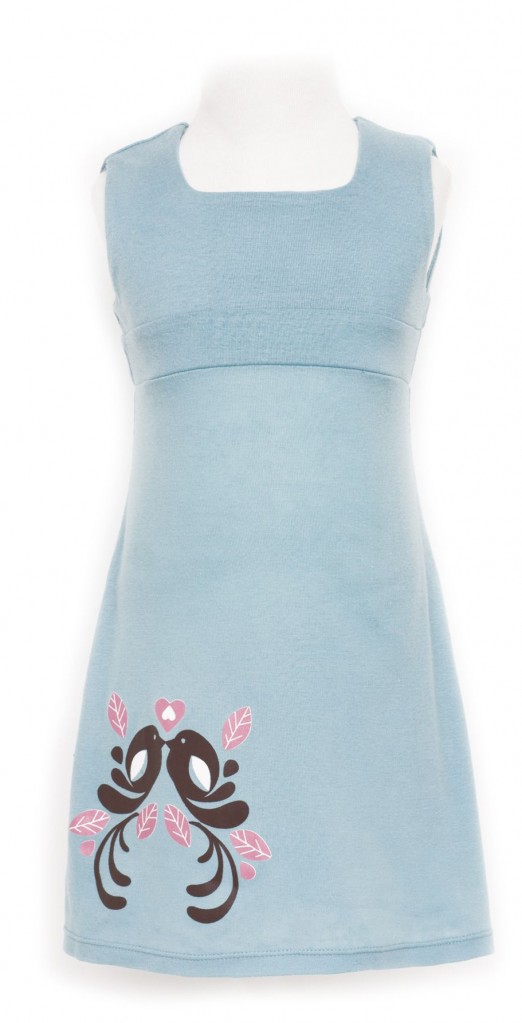 Always one to embrace parent entrepreneurs, Glug Collection started as a homegrown business in 2004 and continues to prosper.  Glug Collection can be found online at retailers like giggle, as well as various brick and mortar boutiques.  Prices for Glug Collection start at $20, with sizes ranging from newborn to children's size 8.
Shopping tip:  I spotted the Love Birds dress on sale over at Modern Moppet for $21!