Chugga, Chugga, Chugga! Already a global hit, Chuggington, a Ludorum property, is a CGI children's show that focuses on a trio of trainee Chuggers and is set to debut on Playhouse Disney on Monday, January 18. Playhouse Disney, home to kiddie favorites like Mickey Mouse Clubhouse and one of our faves, the Imagination Movers, is known for introducing fun and playful shows—especially ones with theme songs that are sure to linger. (Hot Dog dance, anyone?)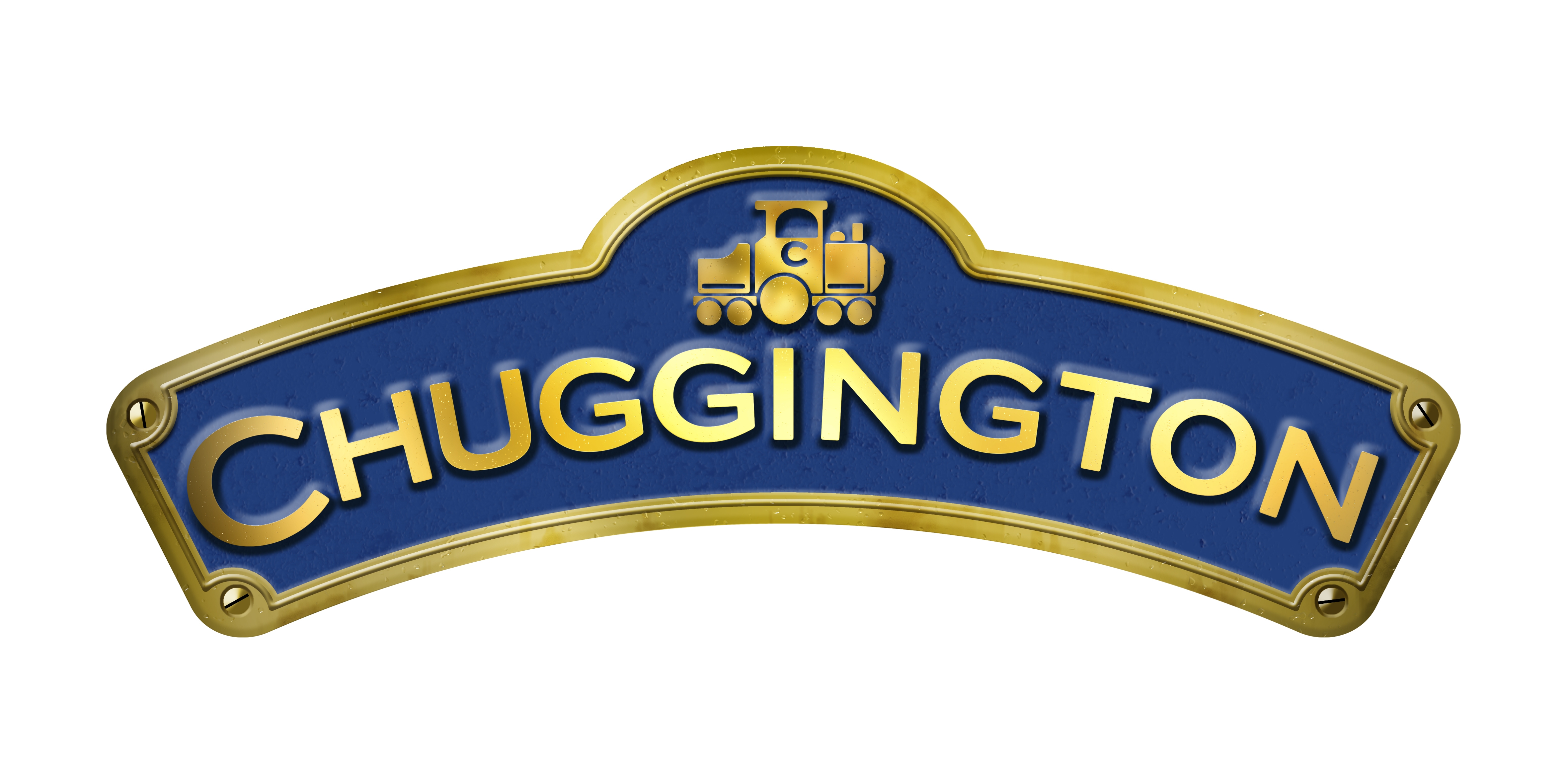 Chuggington, which is geared to the preschool crowd, follows three young trainees, Wilson, Brewster and Koko and their colorful adventures. Introduced in the U.K. in 2008, and then in France, Australia, Germany, Japan and Canada, Chuggington is poised to be the new favorite locomotive series stateside.
The show conveys life lessons and social-emotional values relevant to preschoolers, validating its global popularity with kids and their parents. Chuggington was developed by the same brains behind Bob the Builder (Sarah Ball, Director and Writer) and Thomas the Train (Don Toht who led the creation of the toys systems).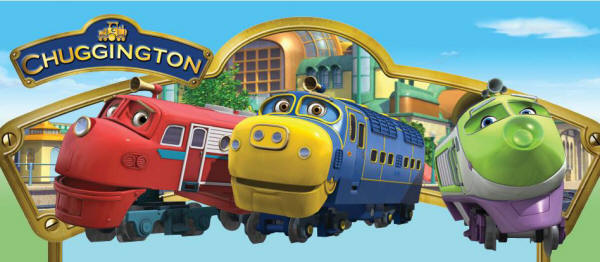 The kid and I were fortunate enough to check out a screener before the official U.S. premiere on Monday. And just from the one episode, within minutes, my 2 year old was immediately dancing to its catchy theme song. (CHUUUUUGington!)
Overall, the graphics and perspective of the show are very enjoyable and reminiscent to the vibrant colors and backdrop of Disney's Cars, but obviously apples and oranges, er um, trains and cars. After only one viewing, I love the lessons and premise behind Chuggington. The trainees, Brewster, Wilson and Koko, are all young and eager to learn, just like their core audience. One key observation about Chuggington is the significance of gender equality, most notable with the main characters. Unlike another train-centric show that I personally dislike but my kid adores, there aren't too many stereotypical gender roles in this show. As evidenced by the popularity of train tables with so many little girls I know, trains aren't just for boys! In Chuggington, there's no damsel in distress, no masculine superhero, but instead, some curious Chuggers and their friends learning the rails and adventuring around town. Koko, one of the main trainees and my favorite character so far, is fun and bubbly, but not too girly.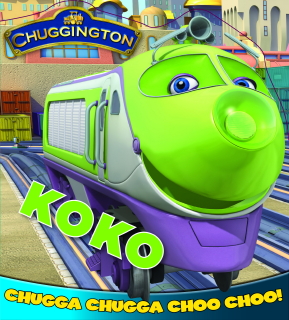 My first impression of this show? I think it's a super-fun, graphically eloquent and forward-thinking kid's show that seems to abandon stereotypical gender roles. I love how this show, like other popular shows for preschoolers aims to teach teamwork, camaraderie and social values. Though my two year old lost interest after a few minutes (afterall, what 2 year old's attention span lasts more than 30 seconds?), I'm certain this show will be a favorite with older preschoolers, especially with train enthusiasts.
It's obvious the creators have put a lot of thought behind the characters, story and lessons they wish to convey. After reading a few articles in trade publications and blogs about Chuggington, I'm excited that this fun show is making its way to the U.S., though I hope it doesn't over-permeate the kid market too fast, too soon. Even though it's already a hot property globally, give the kids in the U.S. a chance to discover Chuggington. (a bit contradictory for a kid product blogger, eh?)
Are you ready to check out Chuggington? First stop, check out Chuggington's cool site, which is loaded with games, interactive features and even coloring pages! Be sure to check out a sneak peek of the Chuggington teaser on YouTube!
Remember how I mentioned how Chuggington is a forward-thinking show? Well, it's also a social media savvy show: check out Chuggington on Facebook and Twitter. And if you're a Twitterer, join the fabulous Resourceful Mommy for a sitewarming party for Chuggington, tonight at 9 pm!