At any given moment when a good song comes on in our home, it's likely we're having a mini jam session with the kid on the guitar, dad on the keyboard and me often playing the drums. The 2 year old band leader who "distributes" the instruments accordingly, has the rocking out routine down to a science.

Because music is such a big part of our lives, I appreciate toys that encourage musical value and Baby Genius does just that.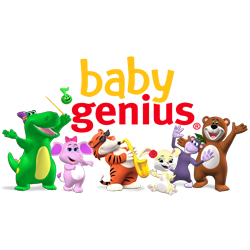 There's a myriad of toys out on the market that allow kids to "play" music, but Baby Genius toys are gearing the littlest music lovers in the right direction. Though their DVDs have been around for several years, Baby Genius launched their award-winning toys in 2009.

I was first introduced to this line of toys at the Time to Play Holiday Showcase last fall, and was quite impressed not only by the toys, but also after meeting Howard Balaban, a founder of Pacific Entertainment, the parent company of Baby Genius. After speaking to him, I felt how enthusiastic he was about their toys; I was left with the impression that most parents should feel after meeting a toy exec. They put a lot of thought into the toys and created features that both, the parent and child would appreciate.

They kindly gave us the chance to test out a few toys from their line. The DJ's Sing-A-Long Keyboard, or "panano" as my guy calls it, is now a fixture in our home, it's loved that much.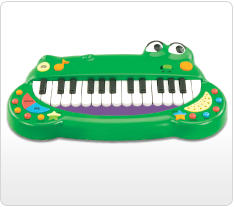 This keyboard that channels a little bit of Alligator Rock with its kid-size keyboard in the shape of an alligator's head. For its little size, this keyboard boasts a laundry list of features and fun tunes. There are seven different sing-a-longs or kids can play along to 22 different tunes, such as songs like "When that comes cruising in" played to the tune of When the Saints Come Marching In and fun kiddie tunes like Twinkle Twinkle Little Star. I love the variety of songs, so there's less of a chance to go crazy with the same 2 songs on repeat like other "singing" toys. There's also a recording feature on this keyboard that allows kids to record their own song to play over later. As fun as this keyboard is, it's also smart. I love that after several minutes of idling and not being played, the music shuts off on its own–truly a feature that parents would love.

Baby Genius also sent over the singing School Bus, which is another fun and music-inspired toy. The School Bus is open at the top for easy access to the five Baby Genius friends, which are included. The bus sings, you guessed it, the "Wheels on the bus song" and rolls with ease. This colorful and musical bus is ideal for toddlers and preschoolers, especially the music and car lovers. It's a good-sized bus with chunky characters, yet not too big to overwhelm your toy box.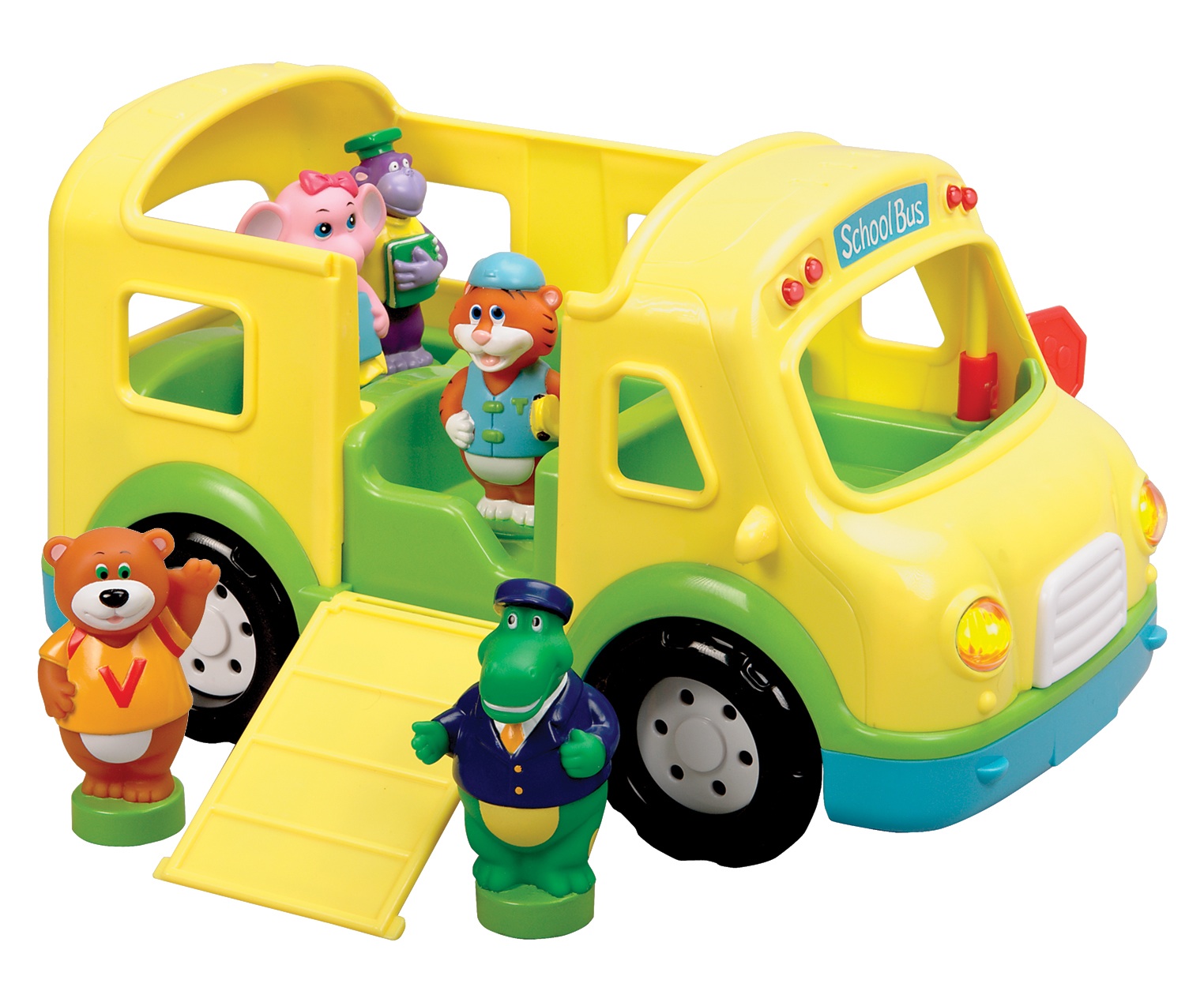 I always prefer non-plastic toys that don't require batteries, but Baby Genius' line of toys are ones that I'd welcome into our home and consider for gifts. I will say, if you don't like toys that play music, then the above two probably won't be a good fit. My main complaint about Baby Genius isn't about the toys, but about their availability. Baby Genius toys are available exclusively at Wal-Mart. For most people, that isn't a bad thing, but to me, it is. I look forward to seeing Baby Genius toys in more stores in the future.

Aside from the DJ's Sing-A-Long Keyboard and Singing School Bus, Baby Genius' cool line of toys also includes a Sort and Stack for babies, a band kit and the award-winning Pet Care Center, among others.

Because they're affordable, musically pleasing and encourage imaginative play, Baby Genius is one of NKT's Best of 2009!

Want a pink Singing School Bus? It's yours if you tell me what other toys Baby Genius offers.
Comment for each entry. Each toy is an entry, as is each time you share on any social networking site. Be sure to check out the new comment system below!